UTunnel offers network firewall custom-designed for its business and personal users. The firewall is bundled with additional features that adds an additional layer of security to your online browsing. Once the Firewall is enabled, you can blacklist a top-level domain (TLD) so that all websites belonging to the selected TLDs get blocked. Here is how to blacklist a TLD with UTunnel Firewall.
1. Access UTunnel website and login with your UTunnel username and password.

2. You will land on the Dashboard screen. Click on the Server tab to access your UTunnel servers.
3. Select your UTunnel server.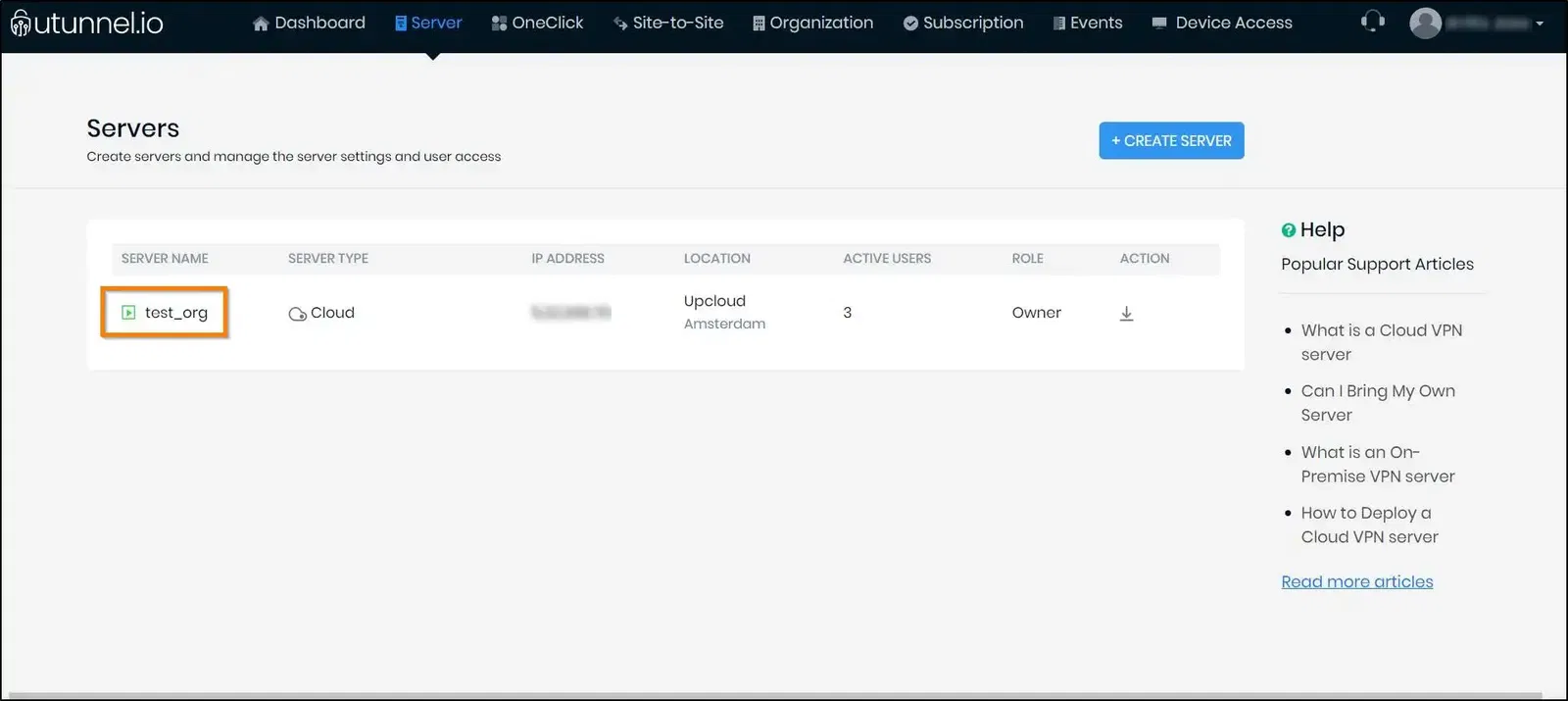 4. Now you will land on the server details page. Click on the Security feature from the left side menu.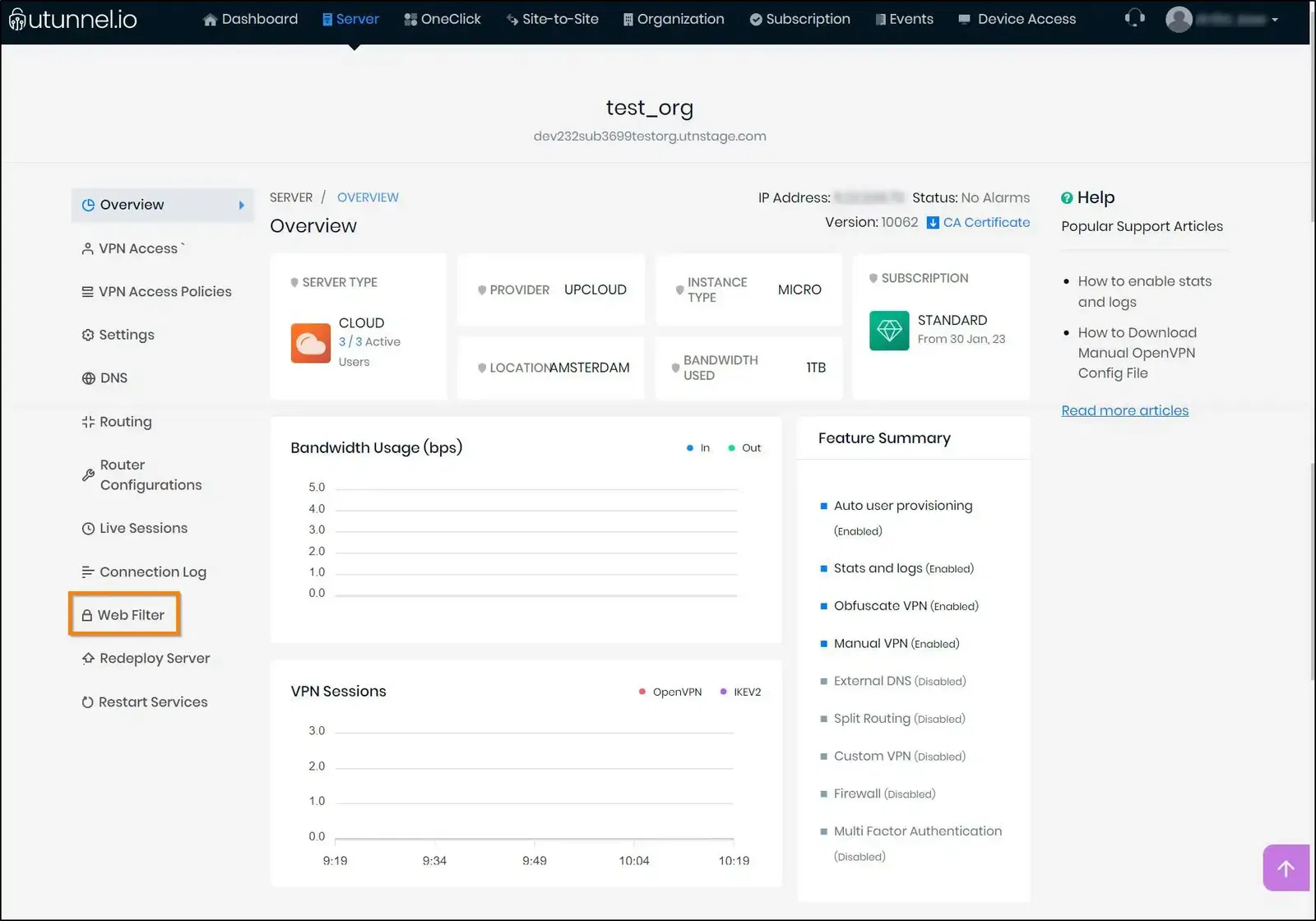 5. Check to enable the firewall.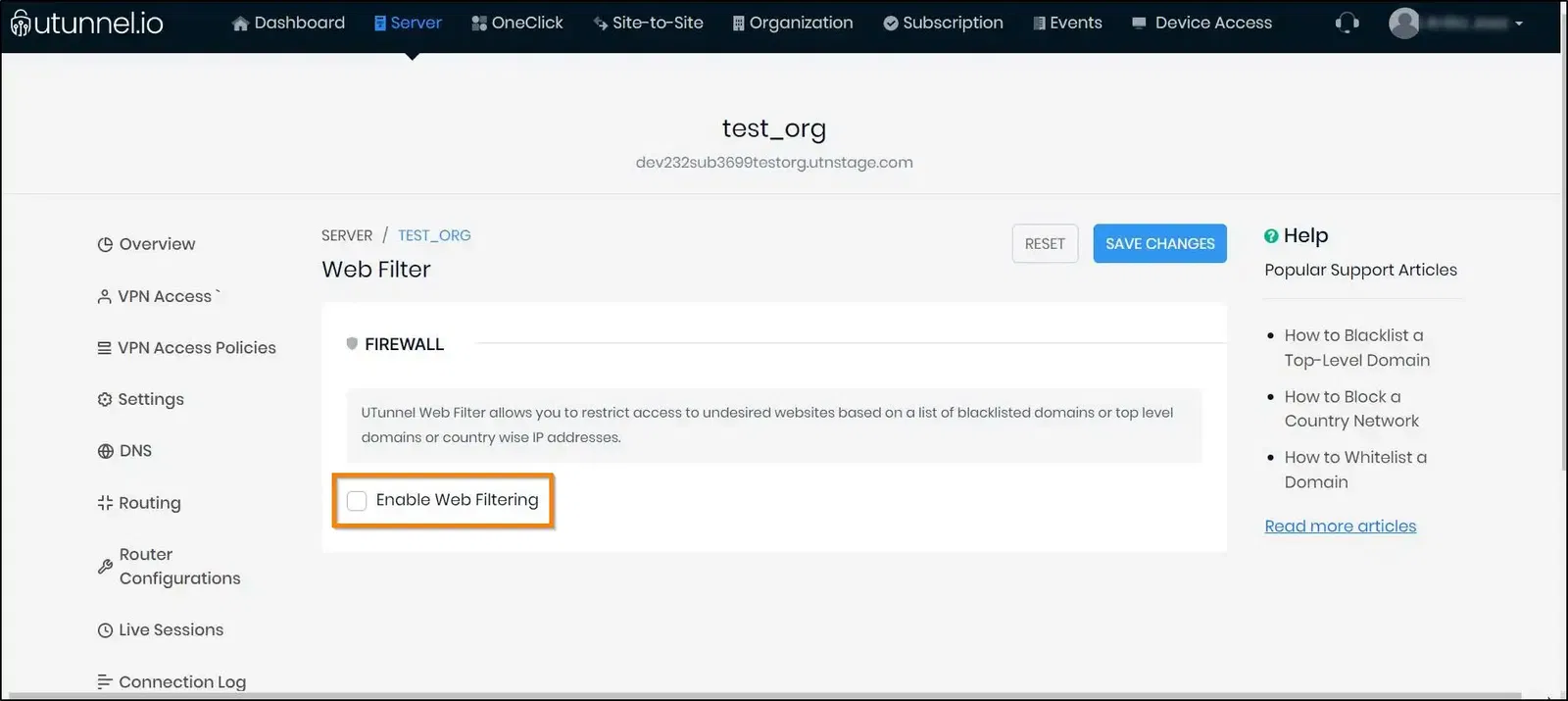 6. Once the firewall is enabled, you will get a list of options. Click on the Add (+) button to add your preferred TLDs to be blacklisted.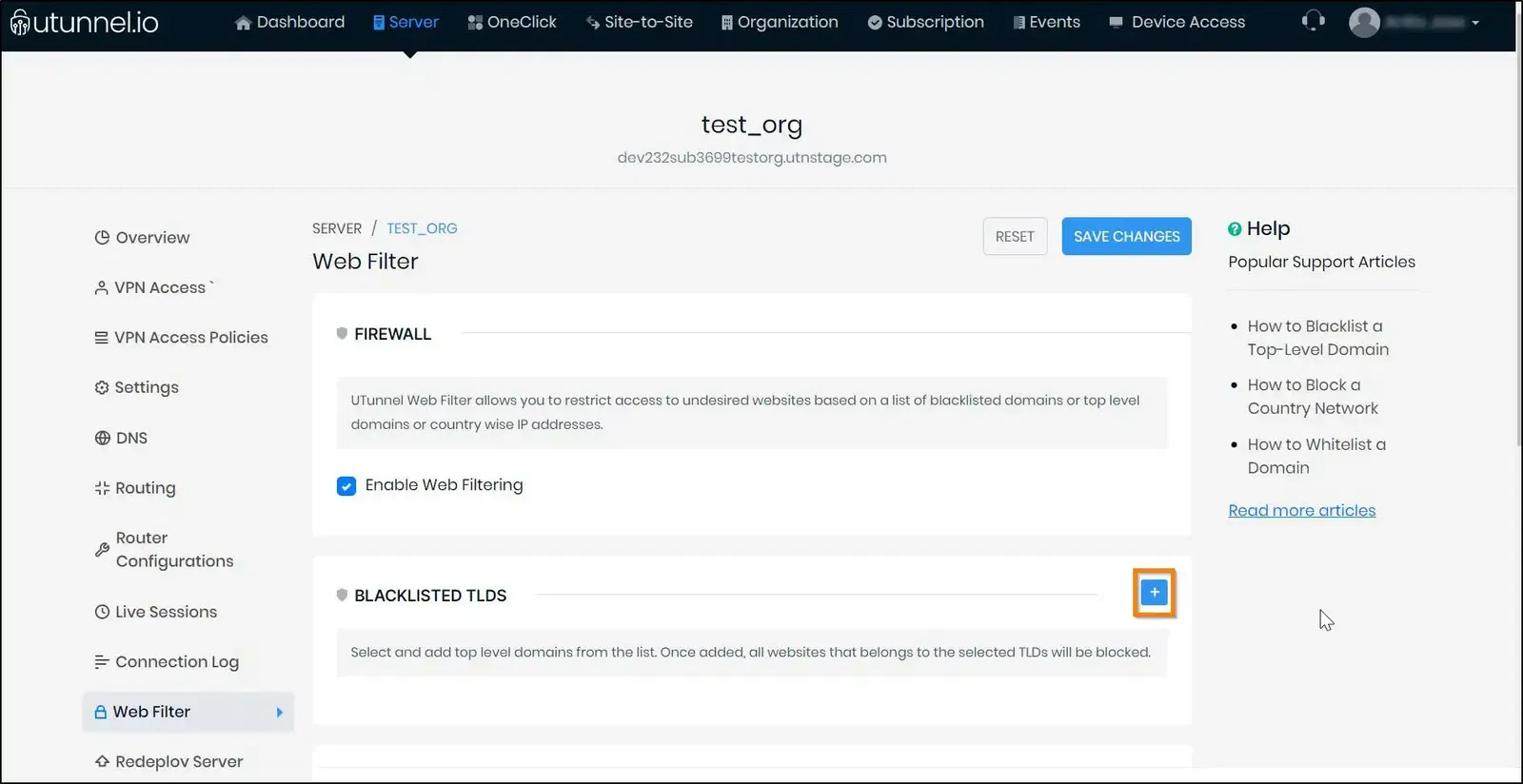 7. Check your preferred TLD from the list. Click on the SUBMIT button.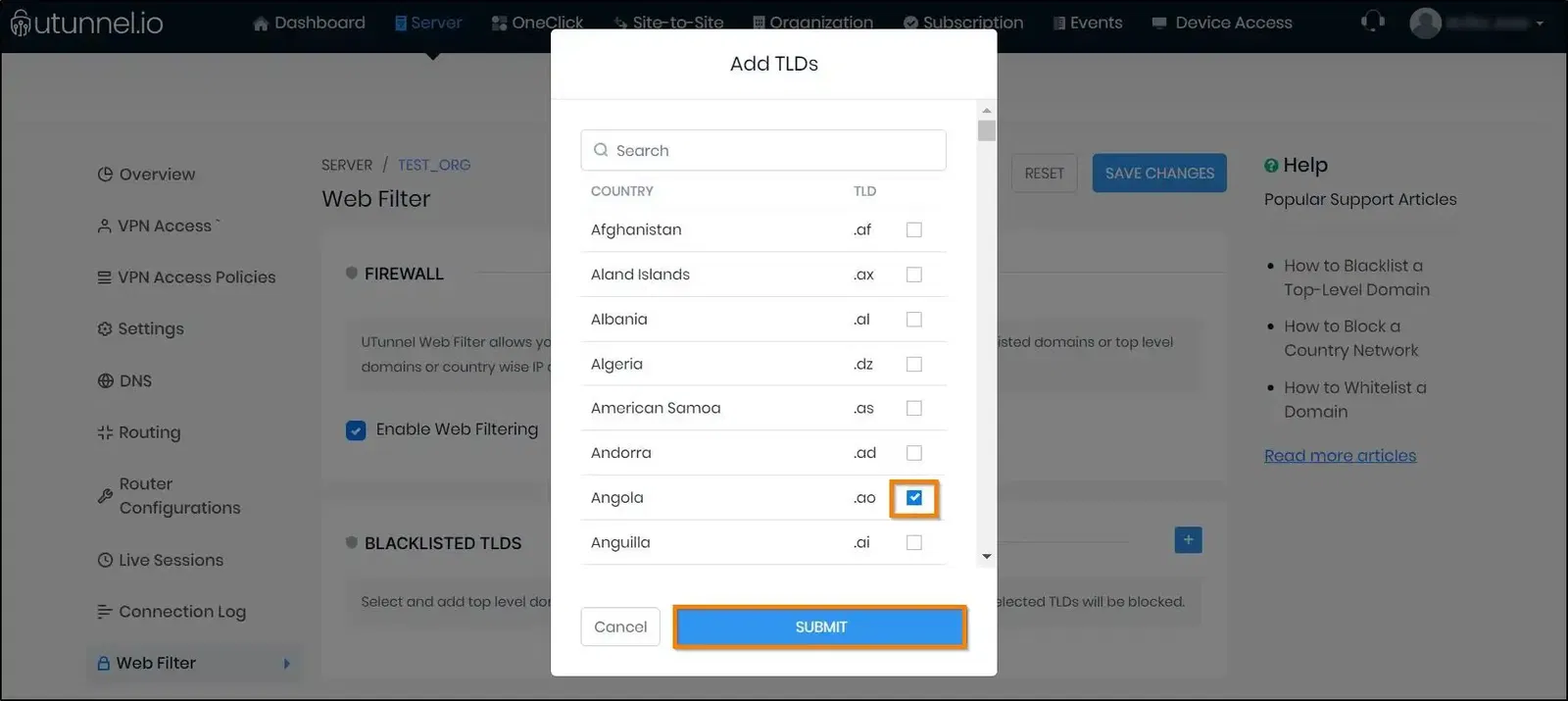 8. Now scroll up and click on the SAVE CHANGES button at the top right to effect the changes.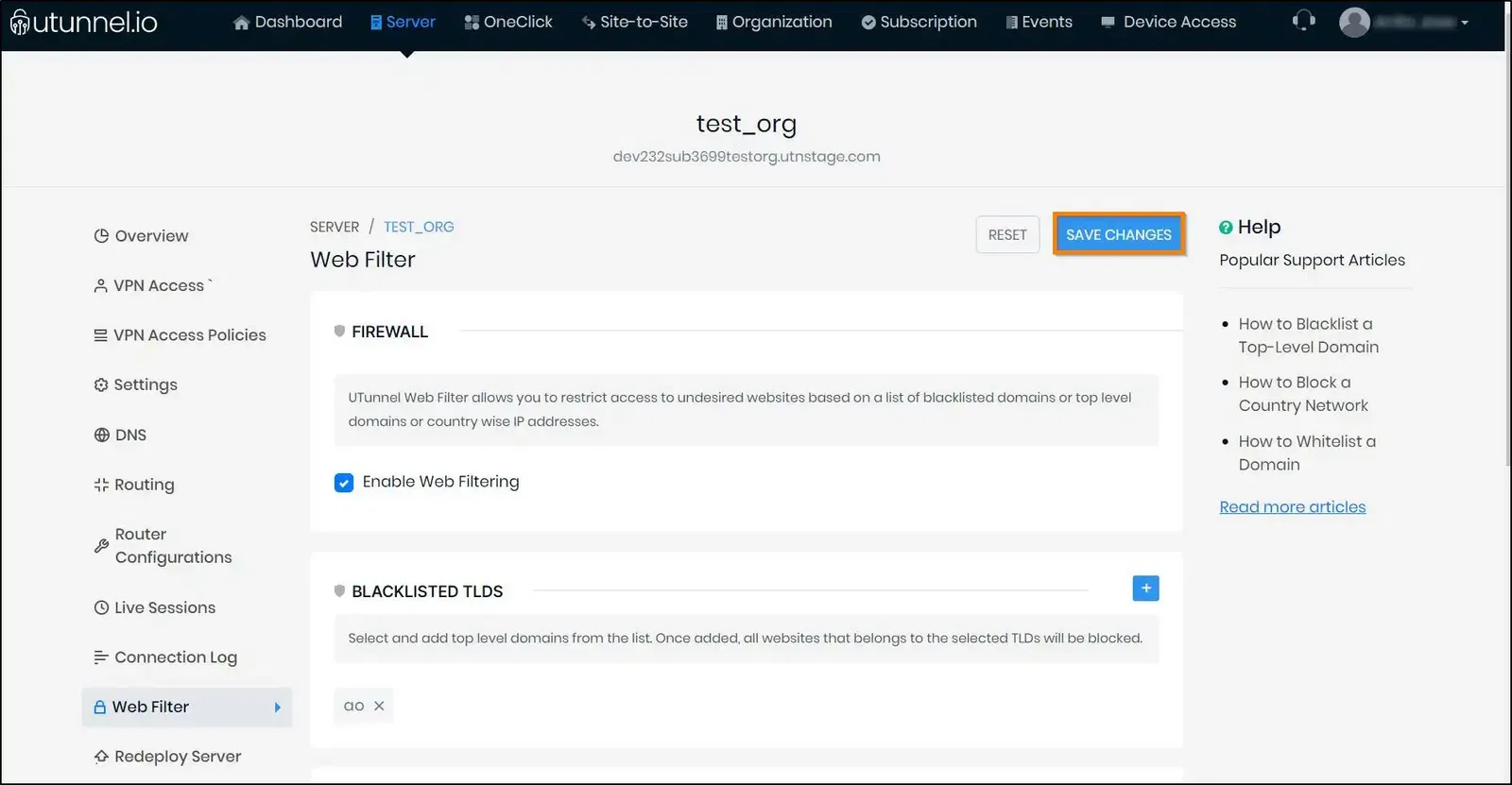 This will blacklist the TLD with the UTunnel Firewall.