UTunnel lets the user provide the billing address during server creation. Later the user can edit or change the billing address from the Billing section in the user profile.
This guide explains how to change the billing address of a UTunnel account from the web console.
1. Log in to your UTunnel account and click on the user name in the top right corner and click on the Account option.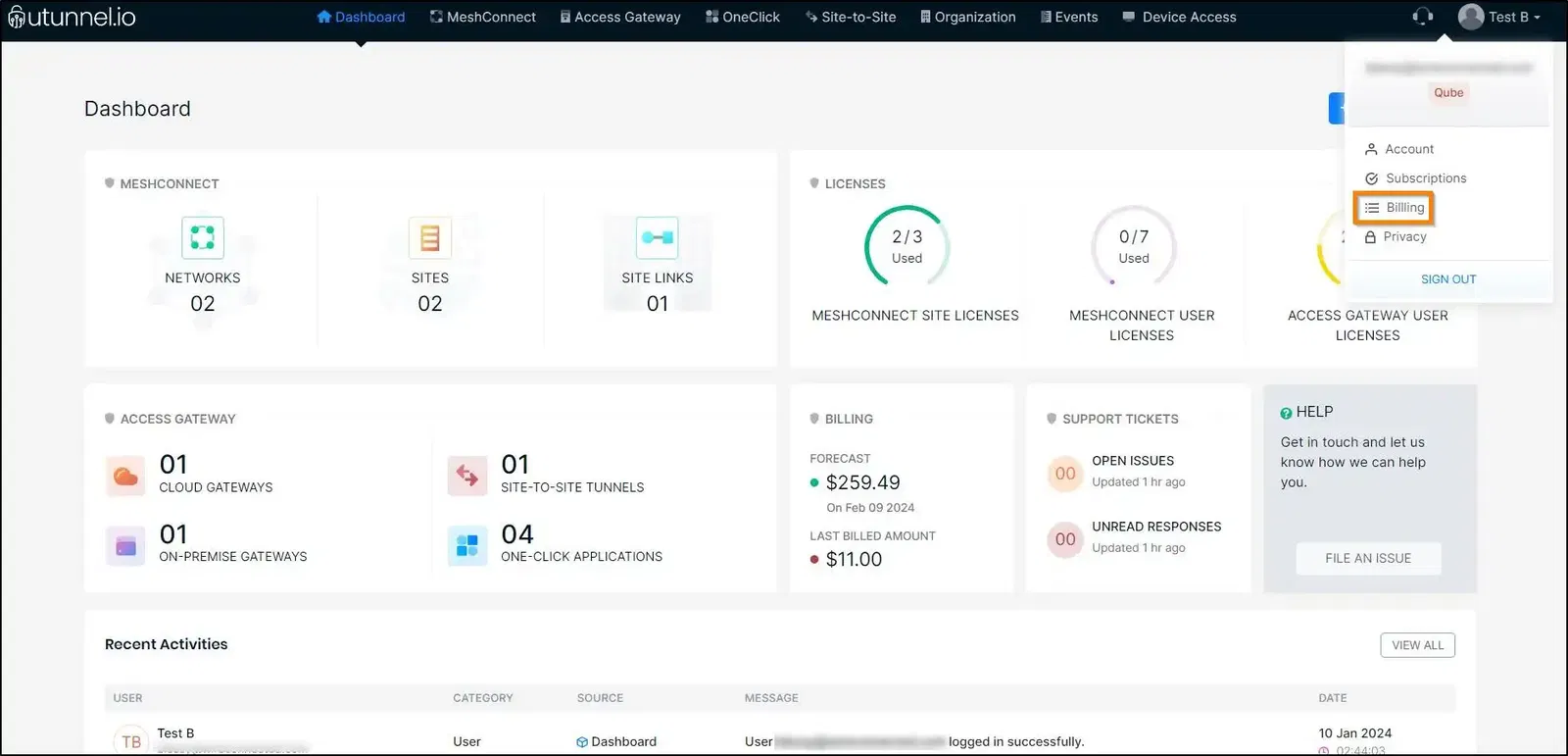 2. Navigate to the Billing section from the left side menu.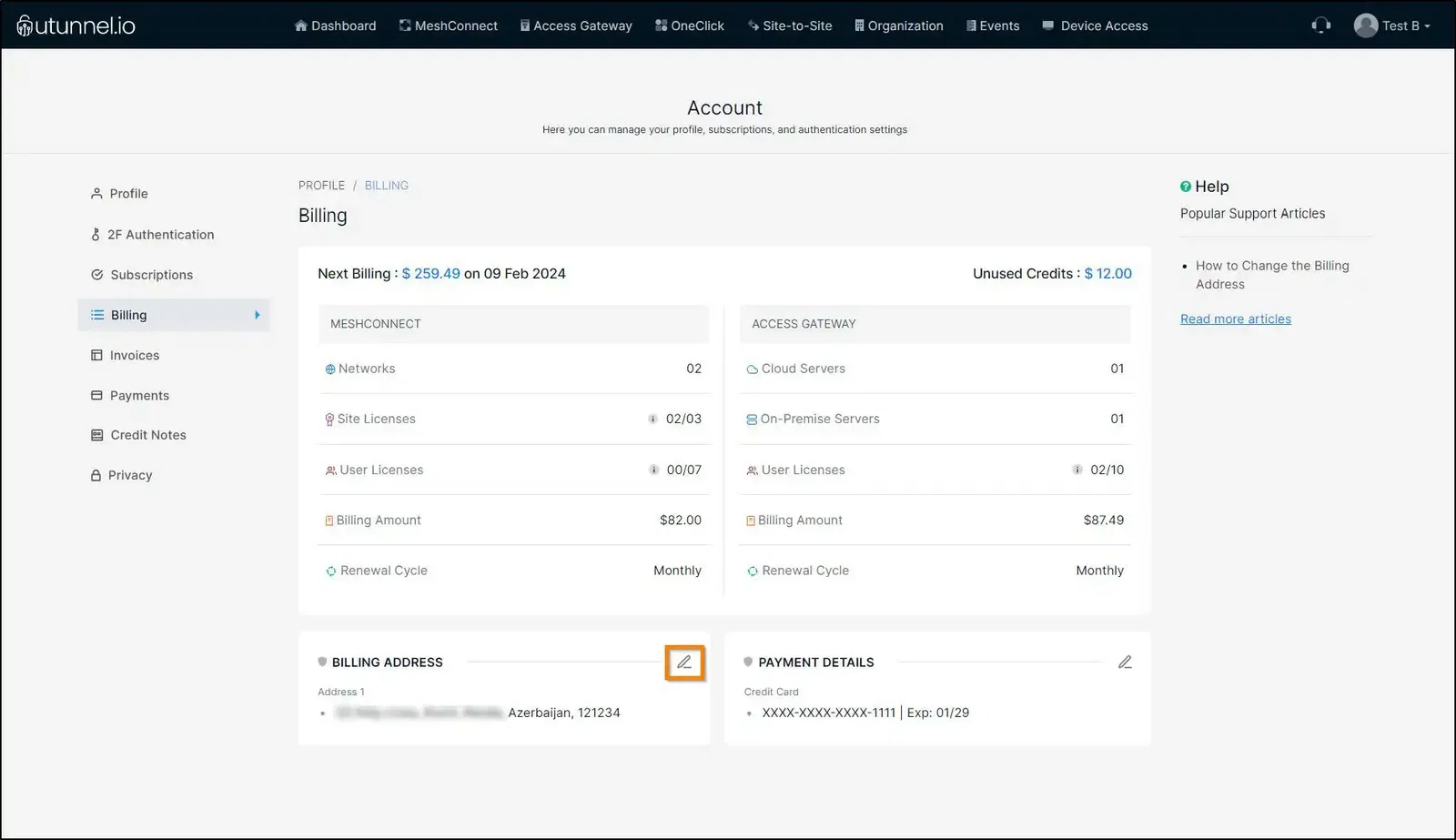 3. Click on the edit icon next to the Billing Address.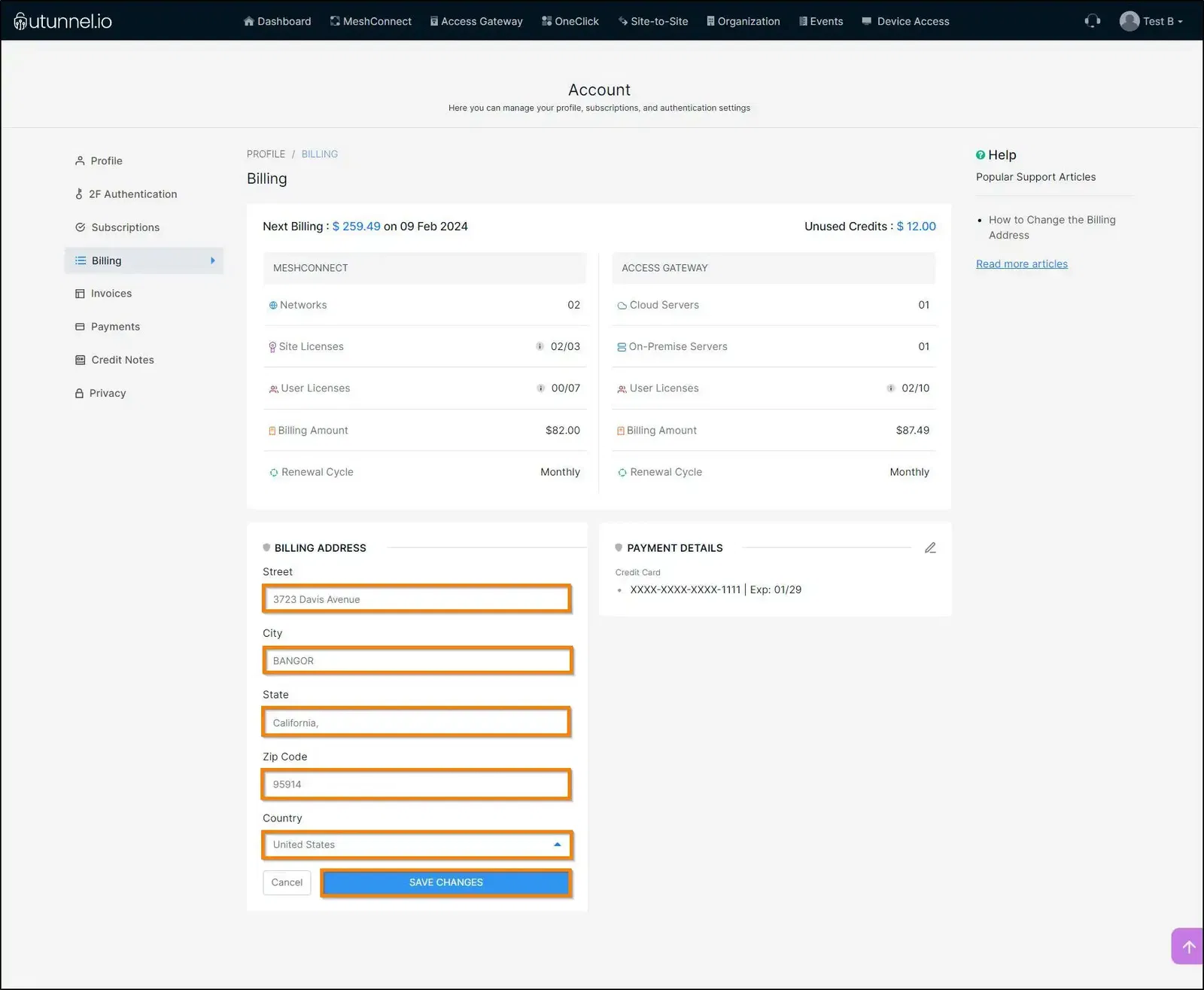 4. You can now edit your Billing Address. Once you are done with the editing, click on the SAVE CHANGES button to save the new address.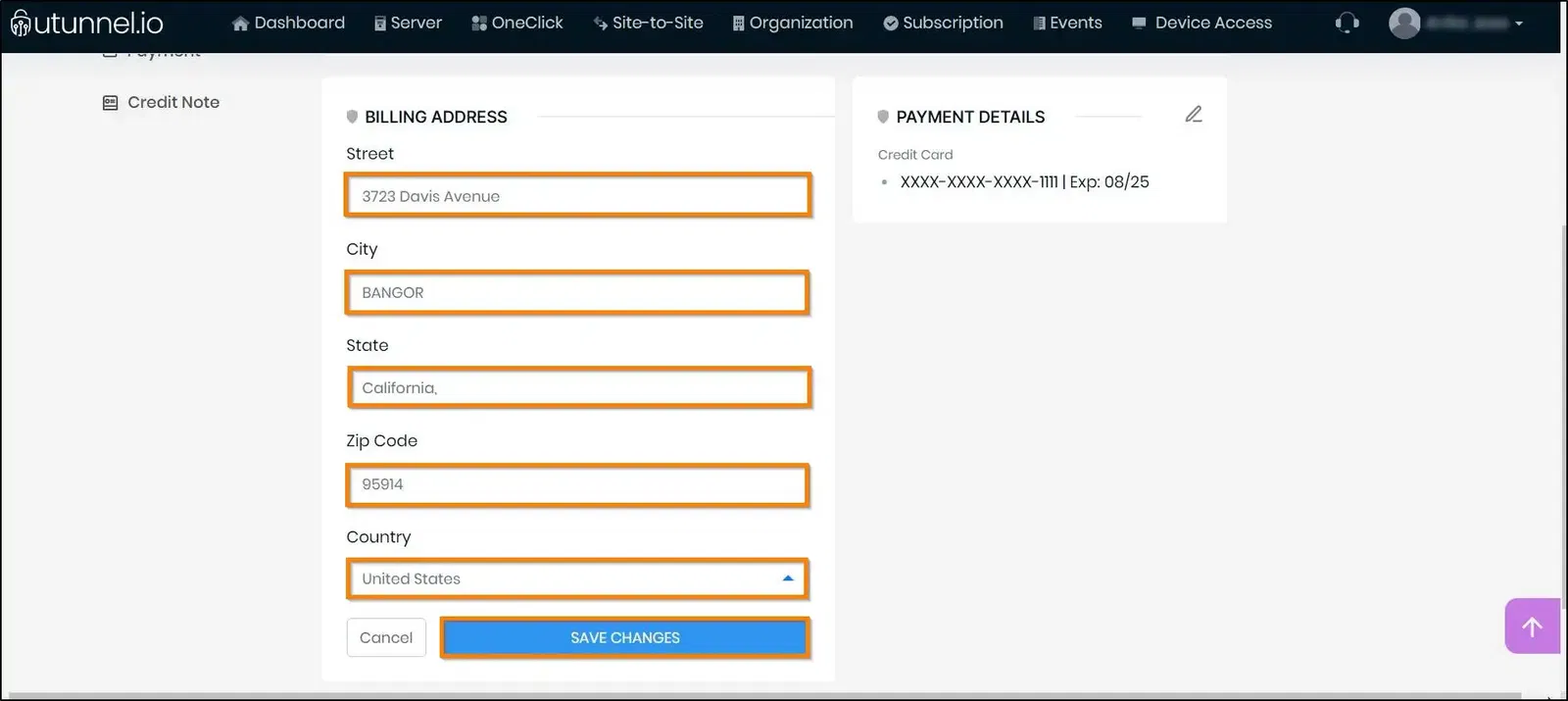 And you have now successfully changed the billing address of your UTunnel account.