Utunnel provides an intuitive user friendly dashboard to find out the active Utunnel VPN sessions. This guide will help you to obtain the statistics of connected VPN sessions.
1. Login to your UTunnel account and navigate to the UTunnel dashboard that displays the details of your Utunnel VPN server. Click on the Server tab at the top menu to view your servers.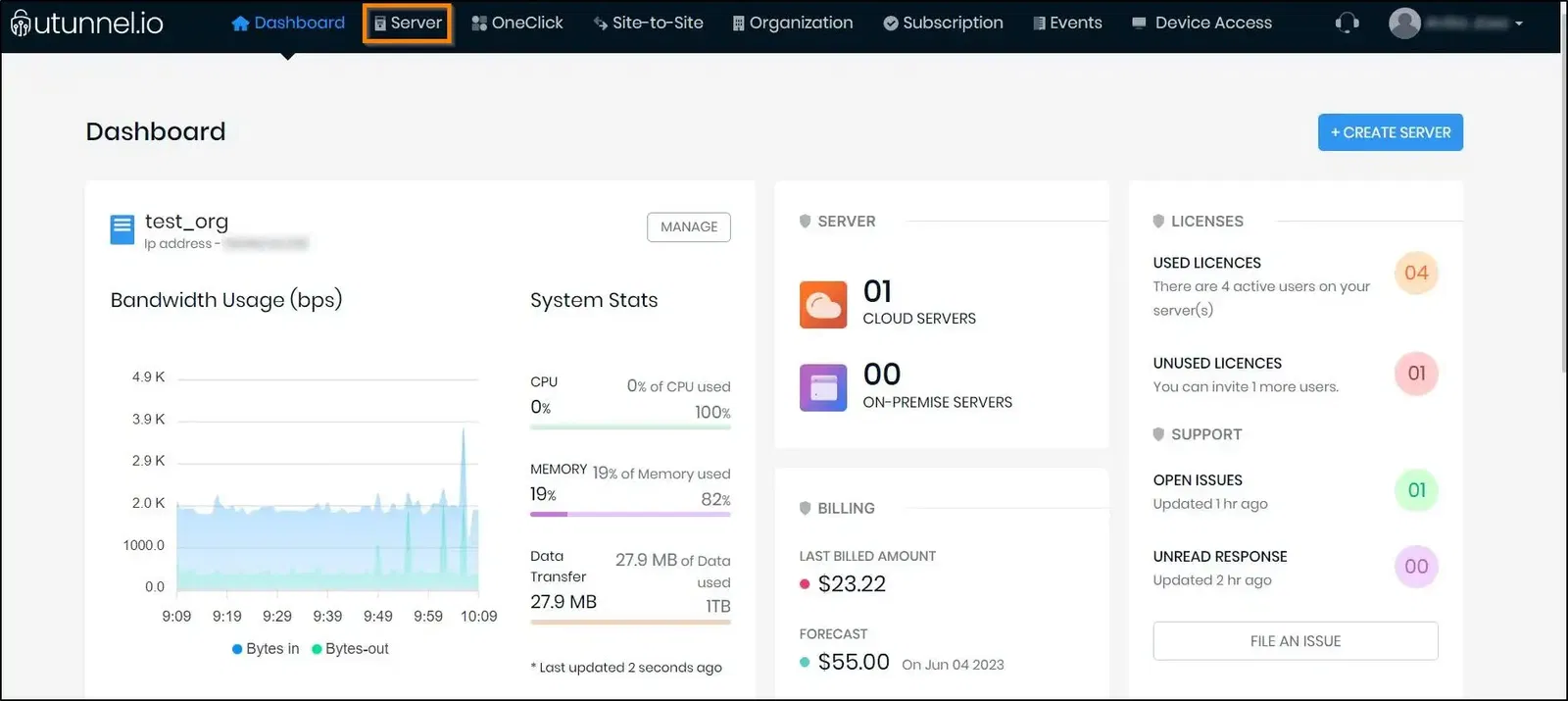 2. Click on your preferred server to view more details about the server.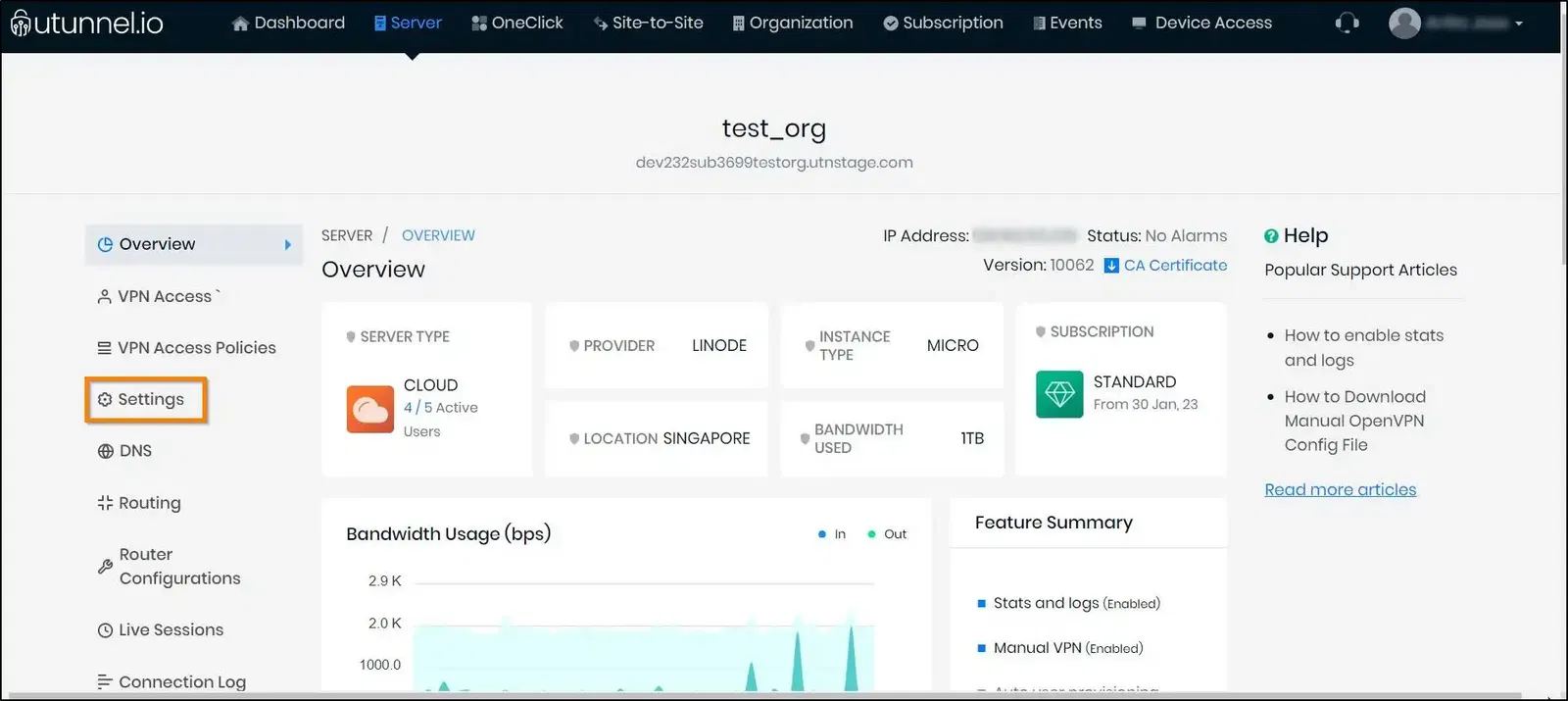 3. You will land on the server details page of that particular server. Select Settings from the left side menu.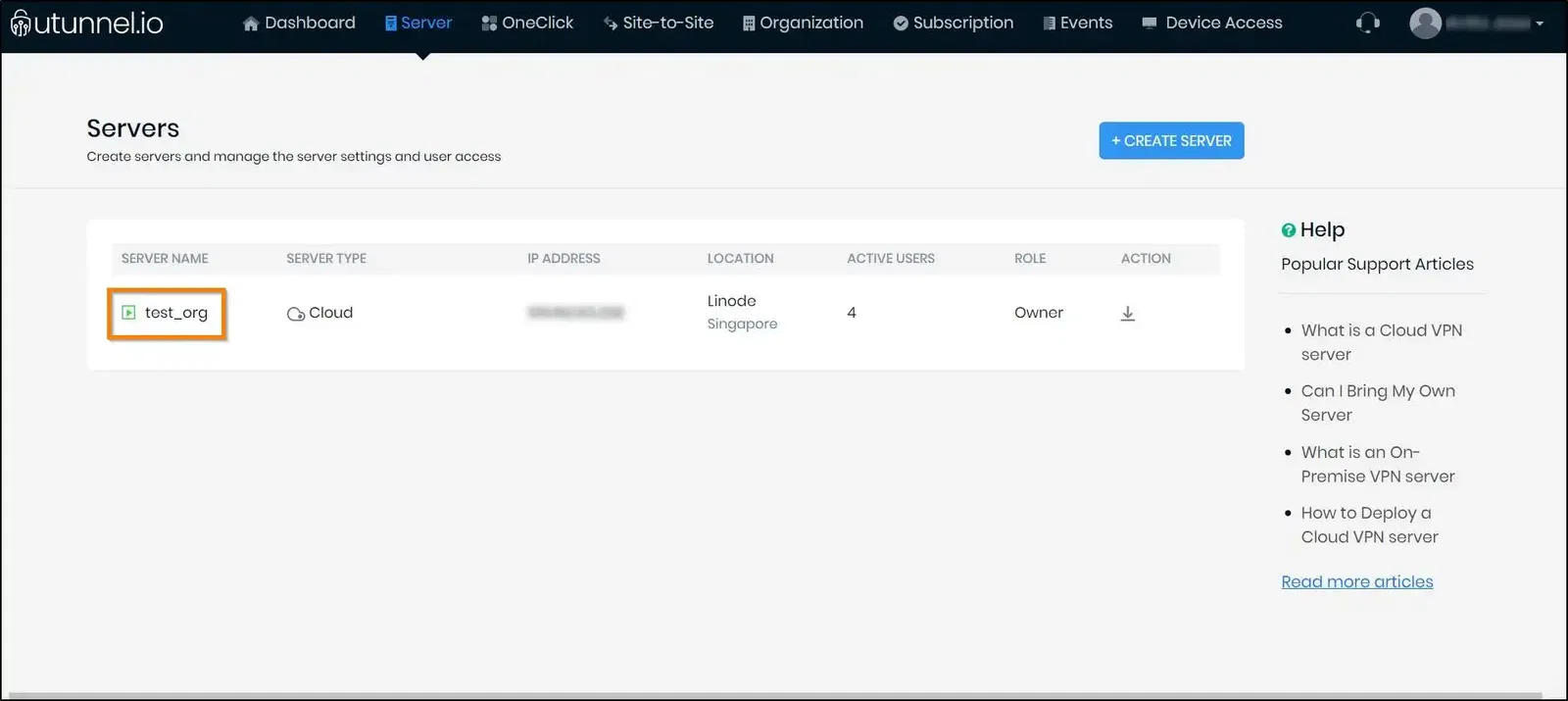 4. Select Enable stats and logs feature below General Settings. Click on the SAVE CHANGES button at the top right to apply the changes.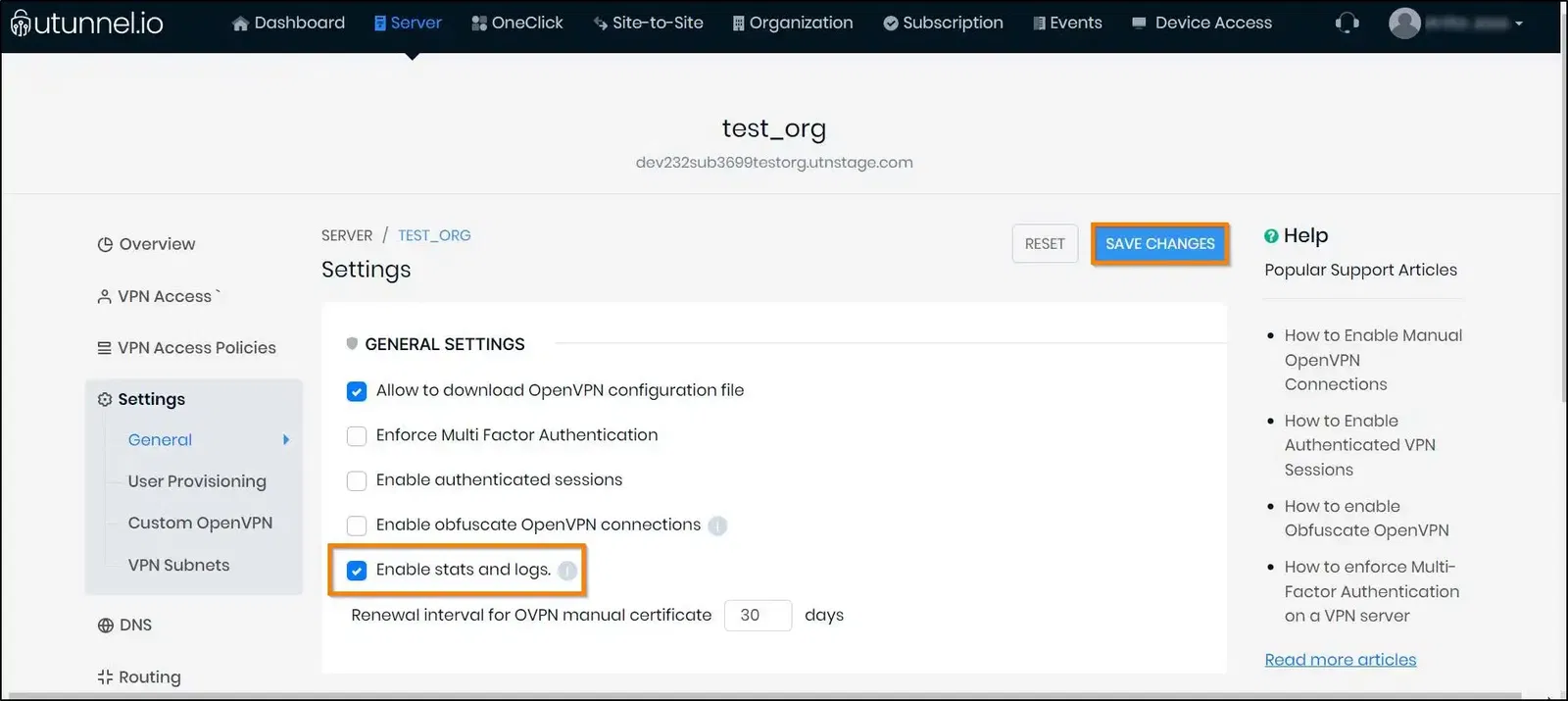 5. This will automatically restart your Utunnel server. Click Yes on the pop up message that confirms your permission to restart the server.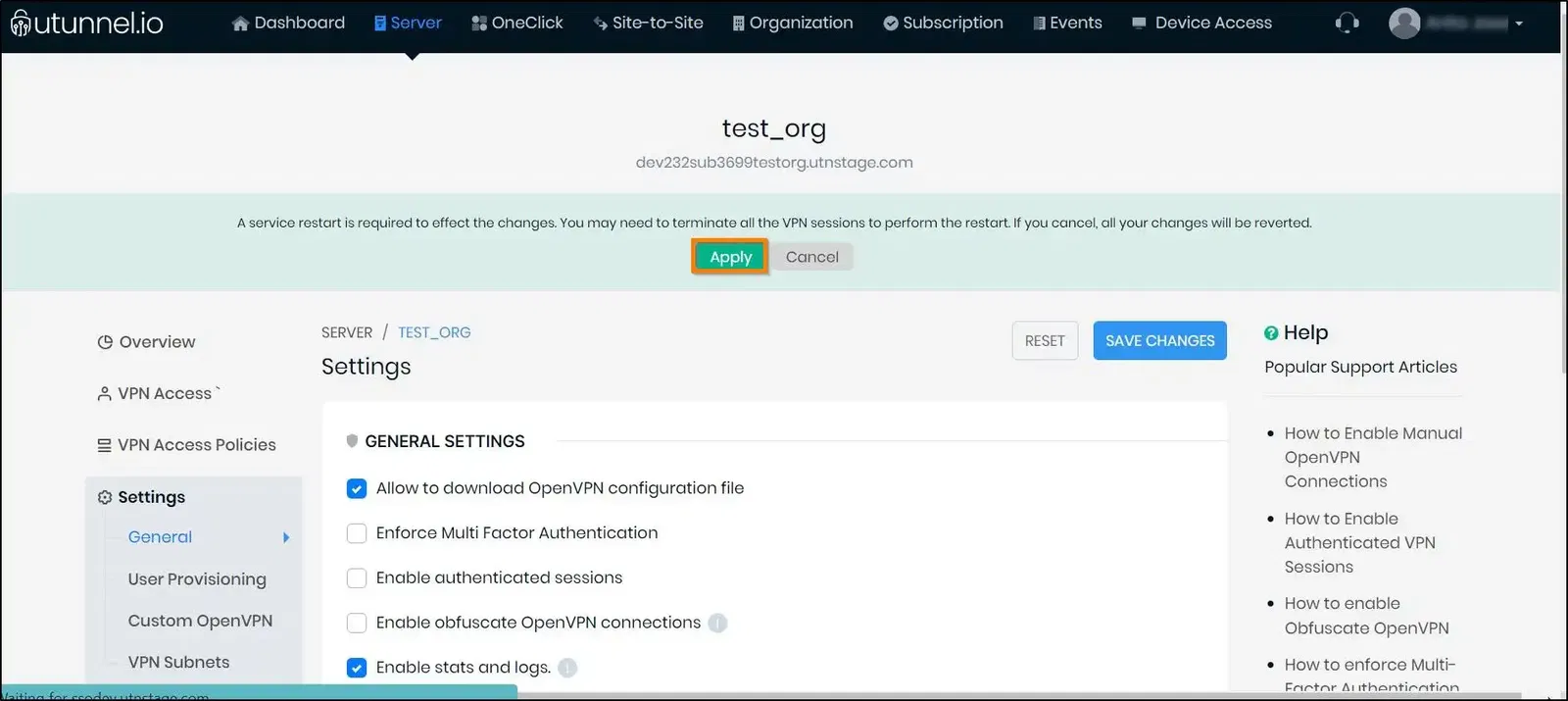 6. You will get a message once the server gets restarted.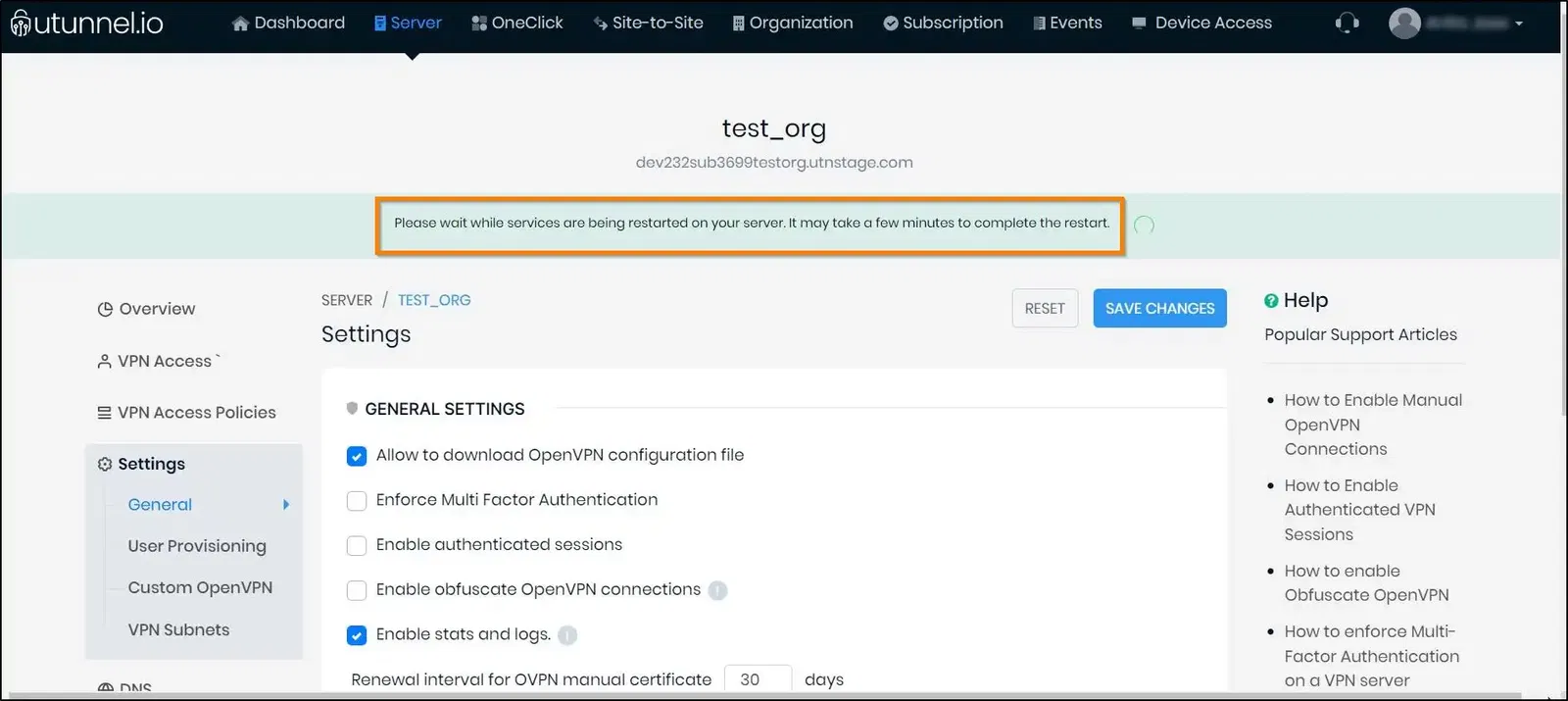 7. Once the server is successfully restarted, you will get a conformation message.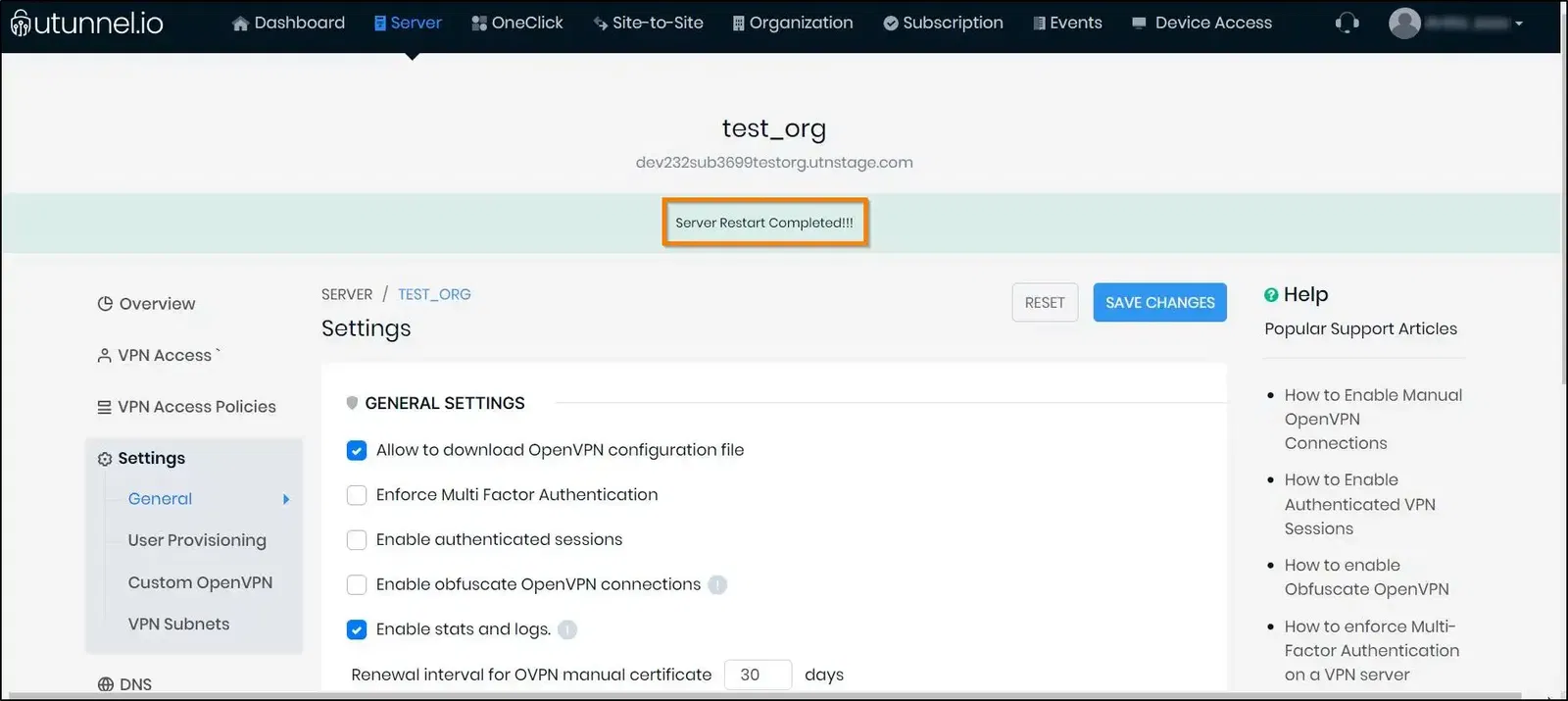 8. Now select the LIVE SESSIONS section from the left side menu of your Server page to view the list of active Utunnel VPN users.