UTunnel enables server admins to view active connections on the VPN server with the Live Sessions option. To view Live Sessions, you must enable the Server Stats and Logs feature on your VPN server. The user name, device name, connection time, VPN protocol, and source IP address are listed in the Live Sessions.
Please note that, if your UTunnel server is deployed as an on-premise server, you must manually open TCP port 38081 from your cloud provider's dashboard to view live sessions.
This guide describes how to check for active VPN sessions on the UTunnel server.
1. Log in to your UTunnel account and navigate to the Server tab.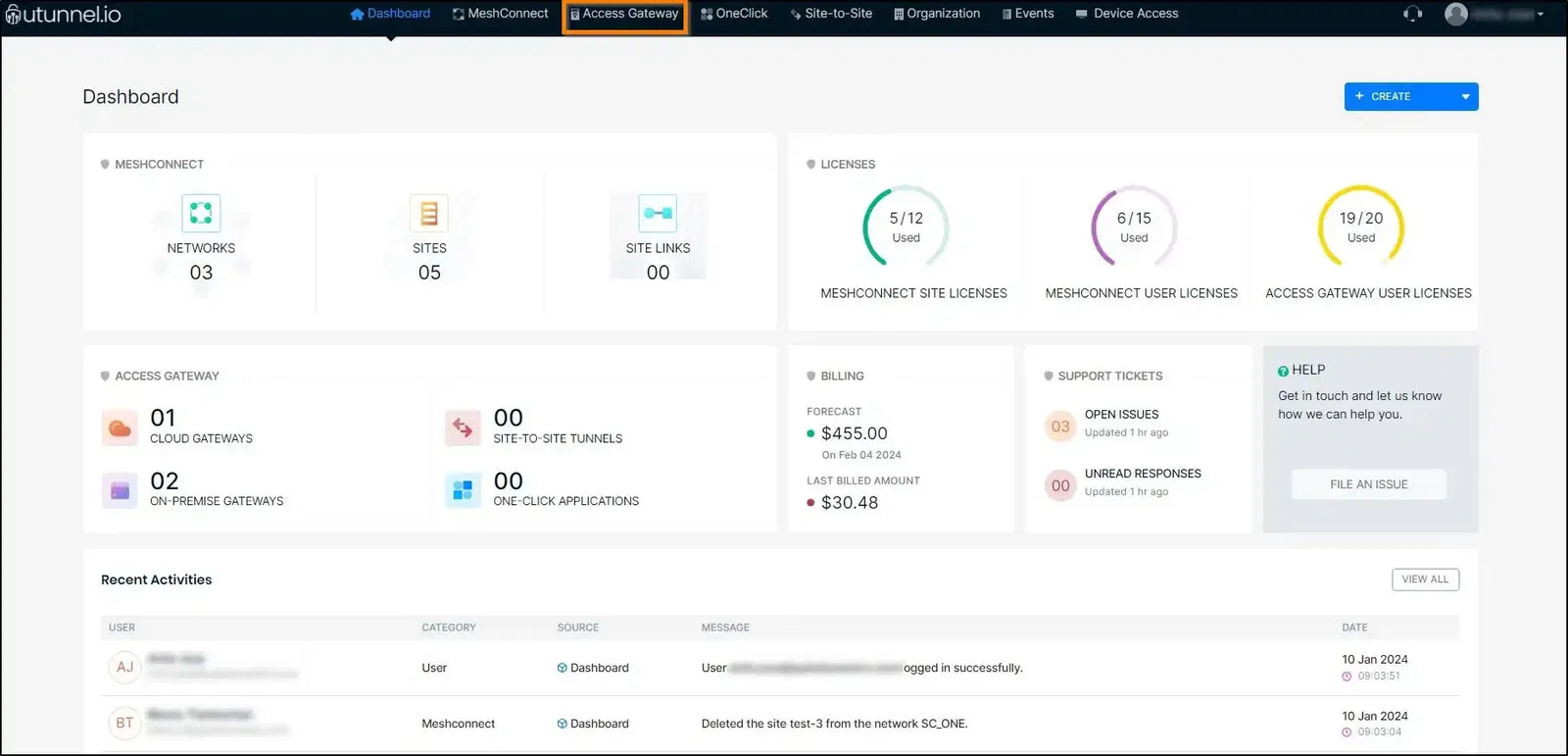 2. Click on the server for which you want to retrieve the list of active VPN users.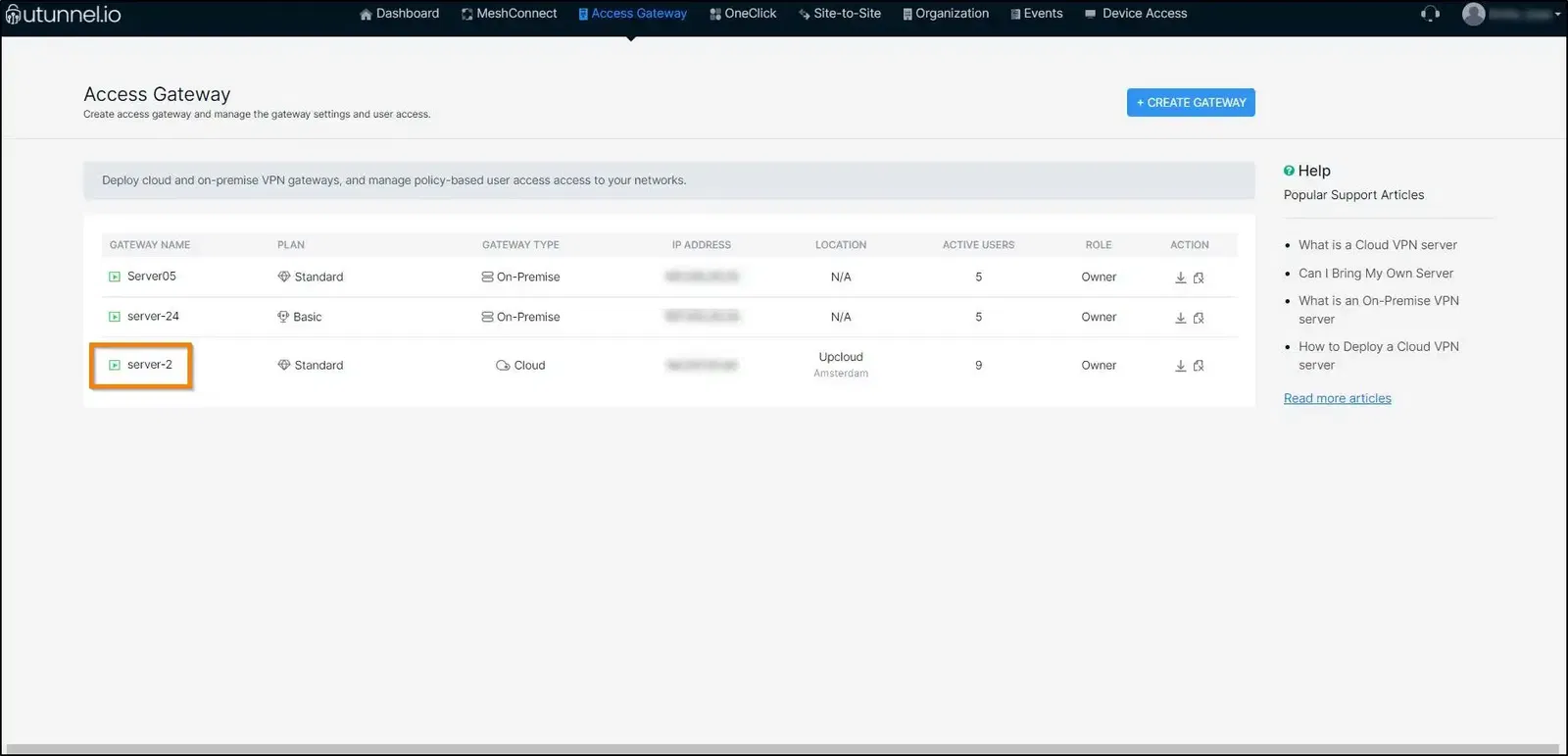 3. Navigate to the Live Sessions in the left side menu.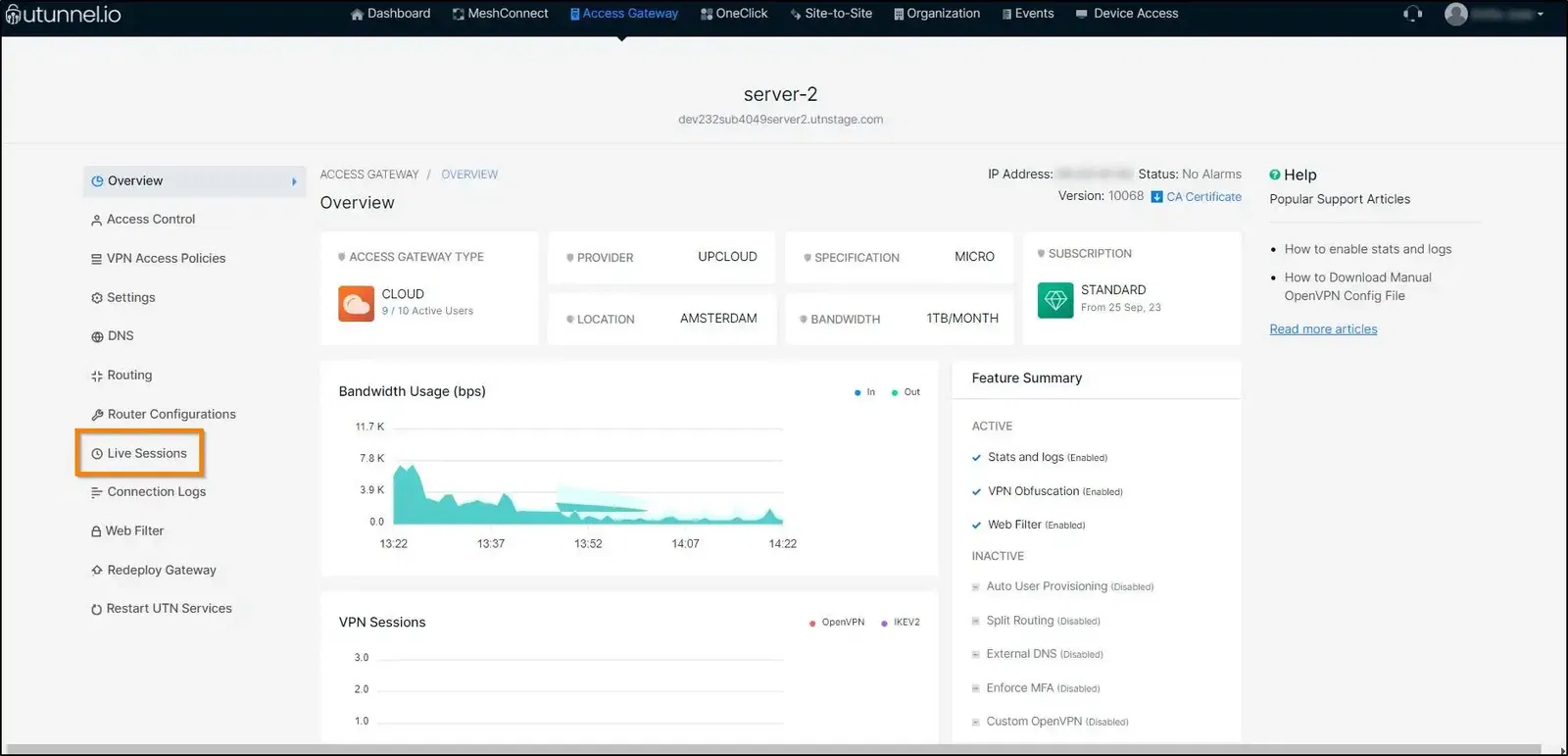 4. Live Sessions page will show you the list of active user devices connected to the VPN server at that time.