IP whitelisting allows you to excempt a specific IP address which is part of blacklisted list. Following steps will help you to whitelist an IP address with the UTunnel Firewall.
1. Access UTunnel website and login with your UTunnel username and password.

2. You will reach the Dashboard screen. Click on the Server tab to access your UTunnel servers.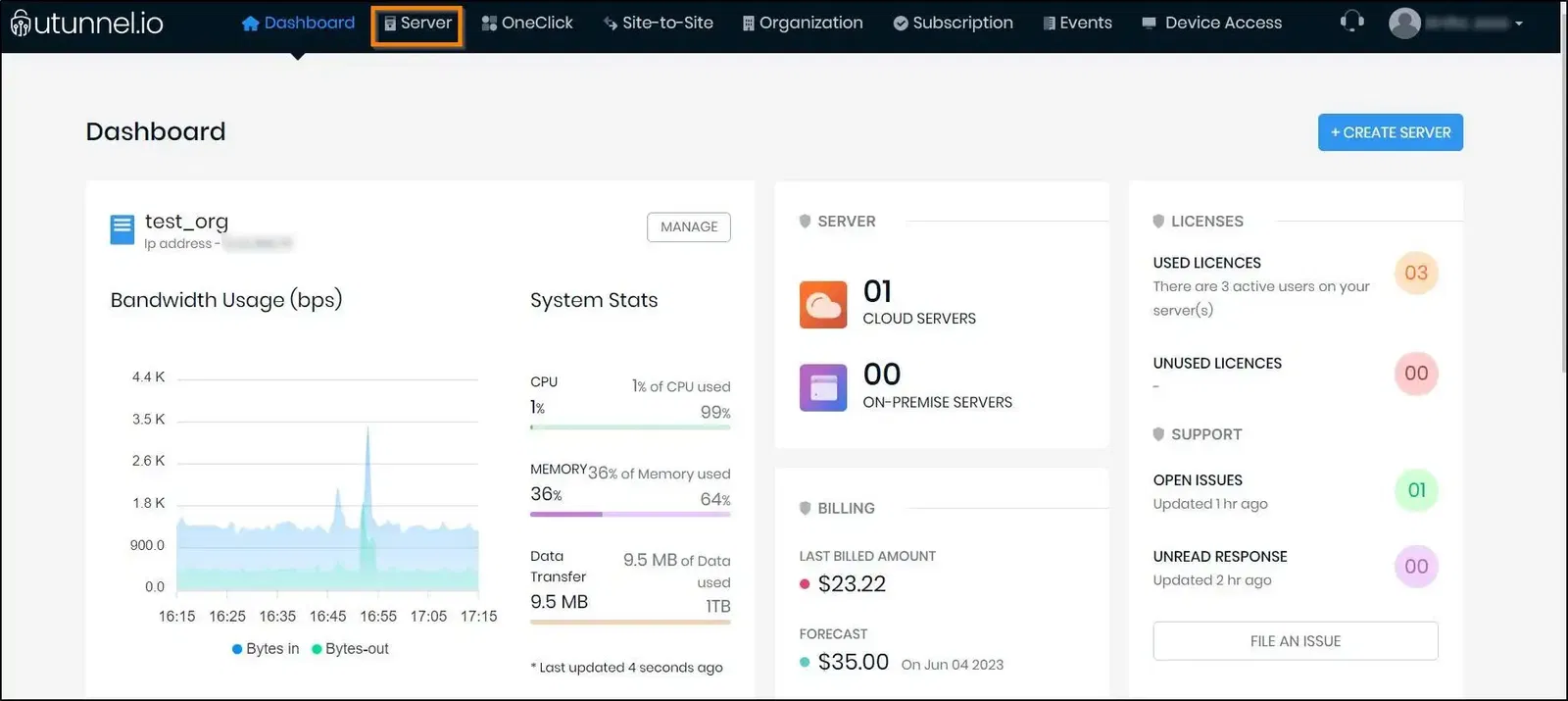 3. Select your UTunnel server.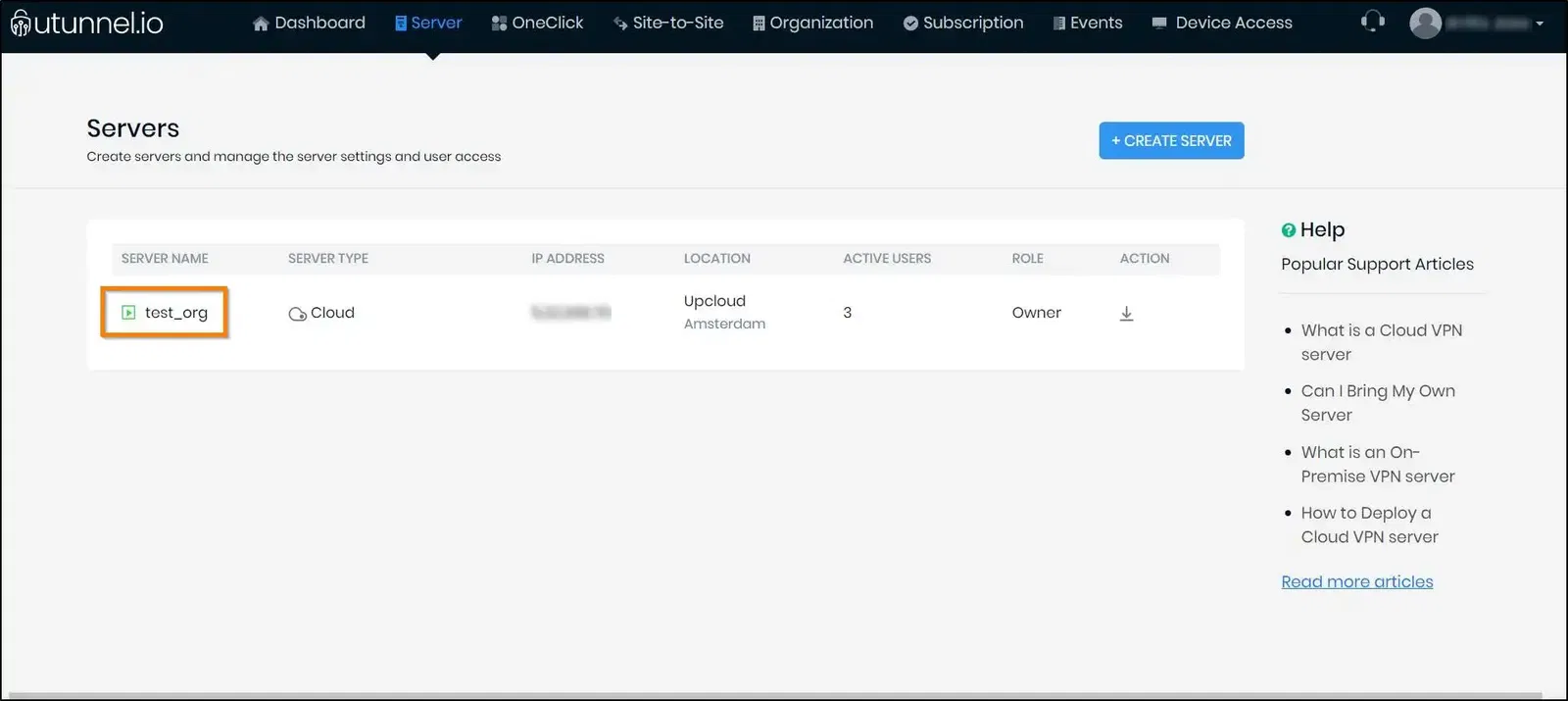 4. You will land on the server details page. Click on the Security feature from the left side menu.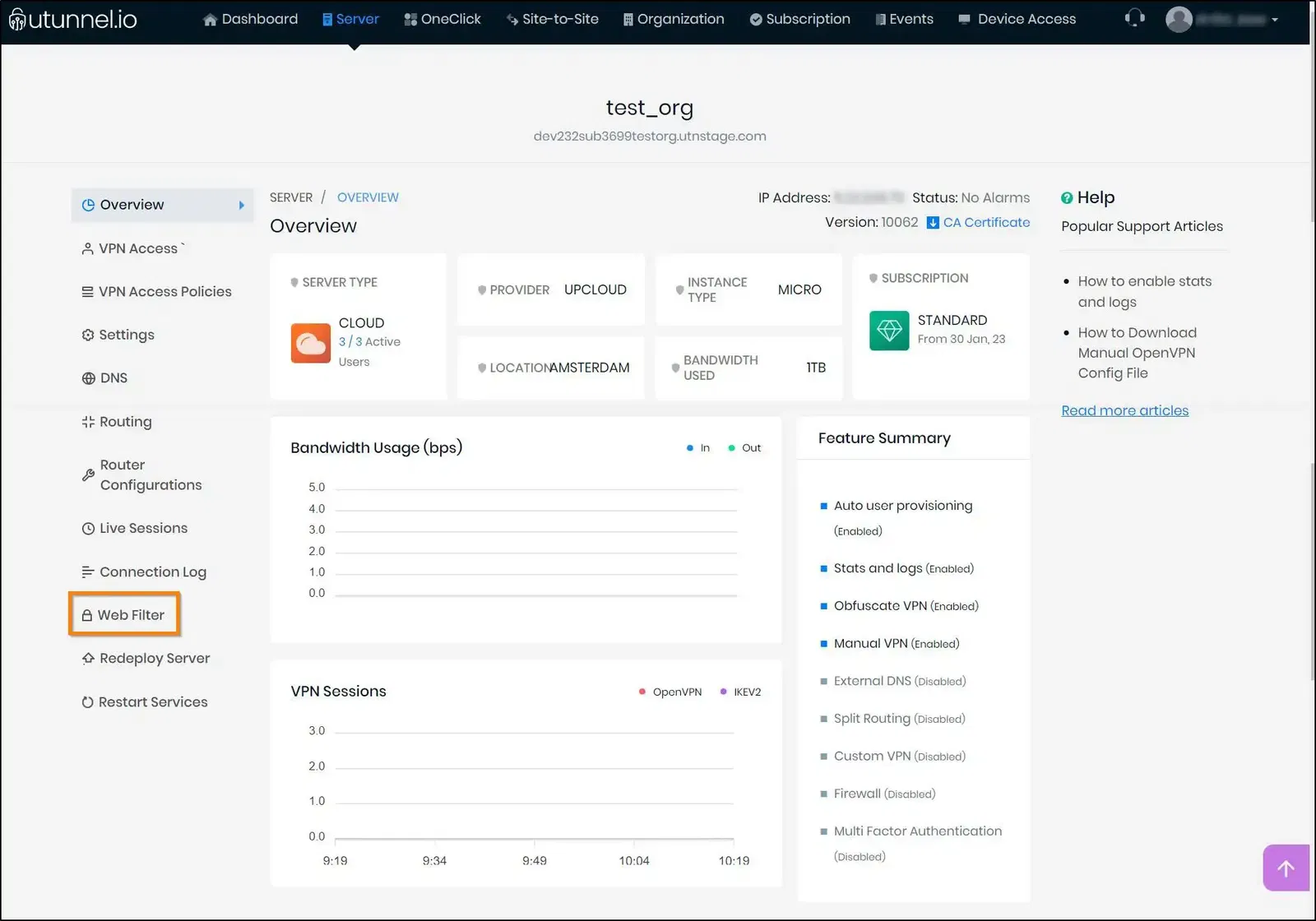 5. Scroll down to find the Whitelisted Domains & IP Addresses section. Click on the Add (+) button to add the IP Address you want to whitelist.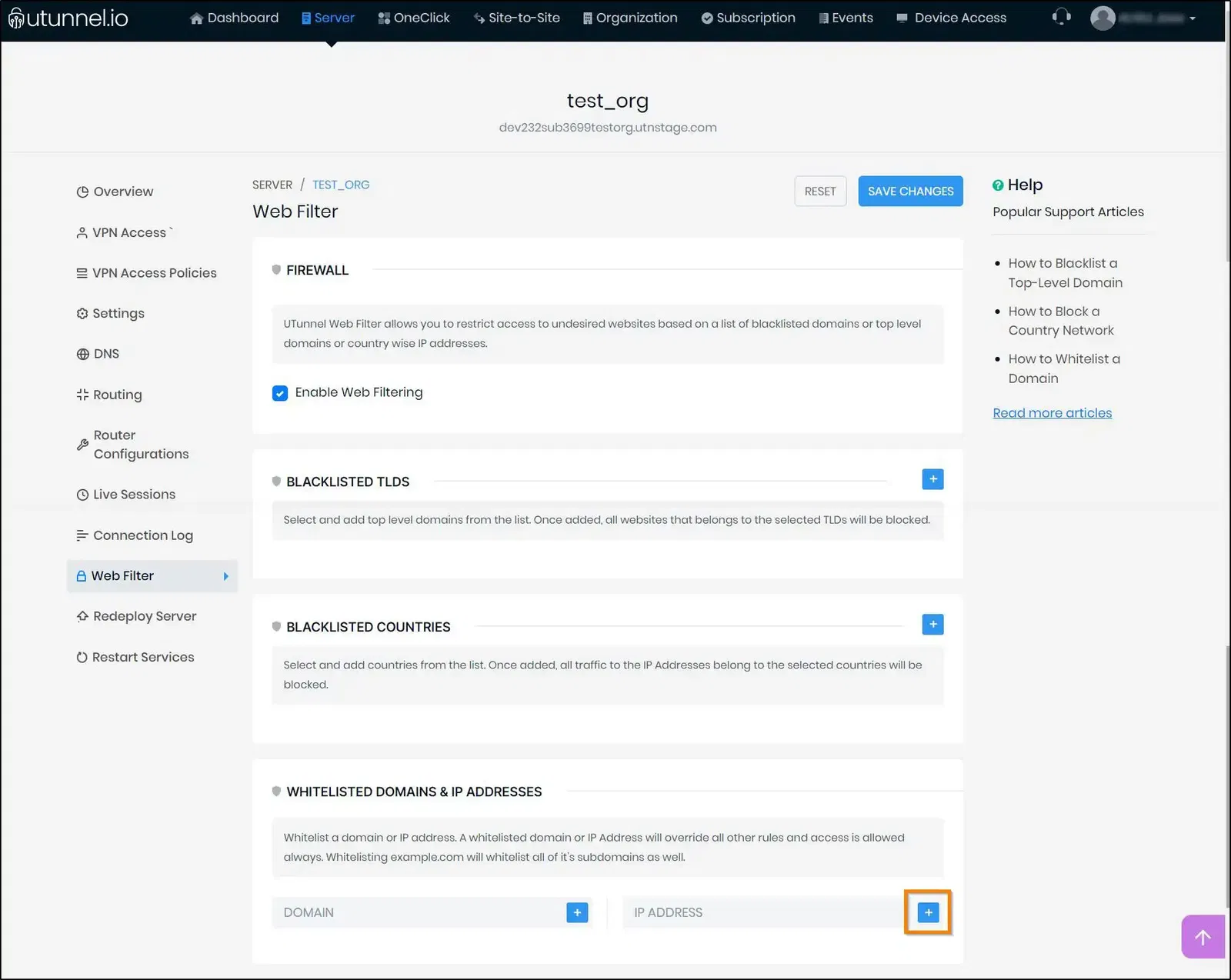 6. Type the IP address you want to whitelist in the corresponding field on the pop-up window and click on the SUBMIT button.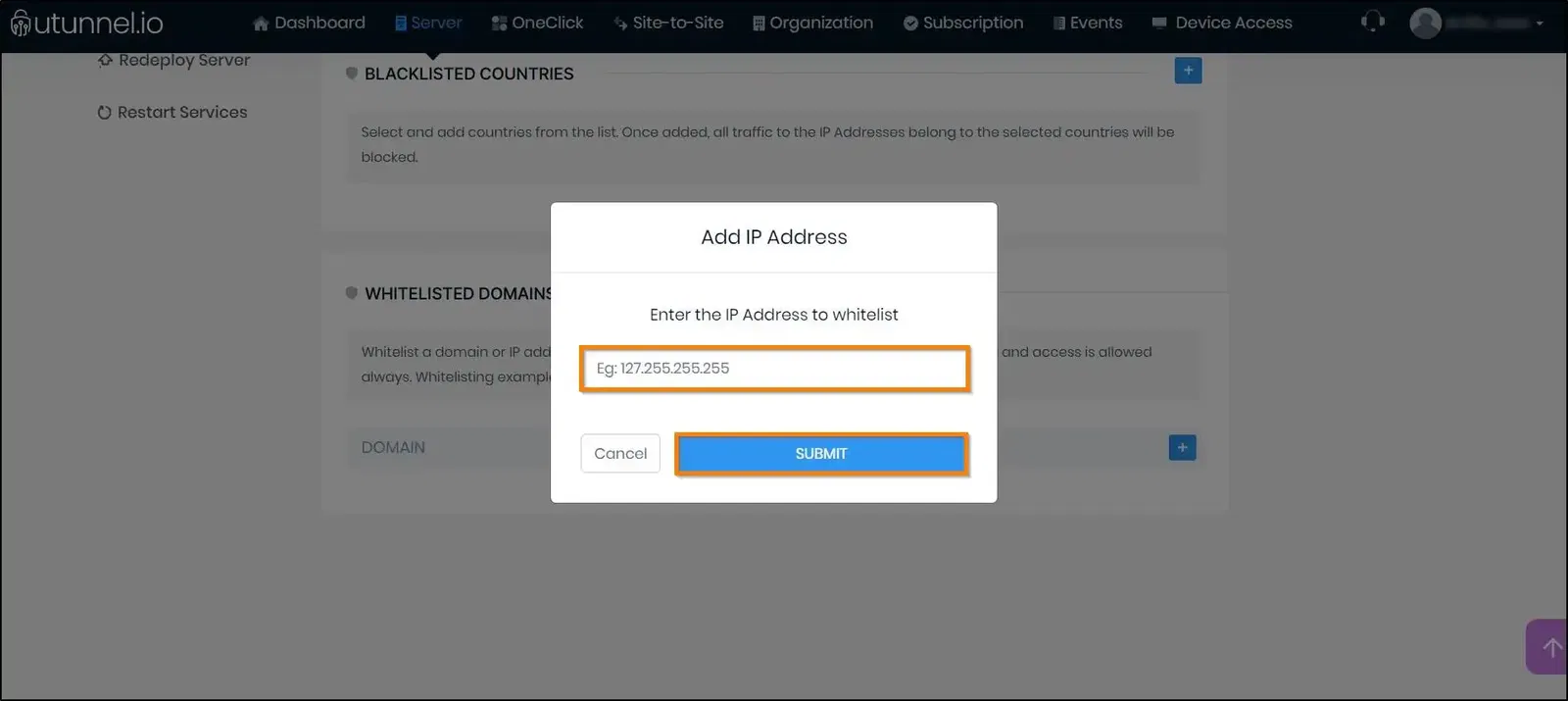 7. Scroll up and click on the SAVE CHANGES button at the top right to effect the changes.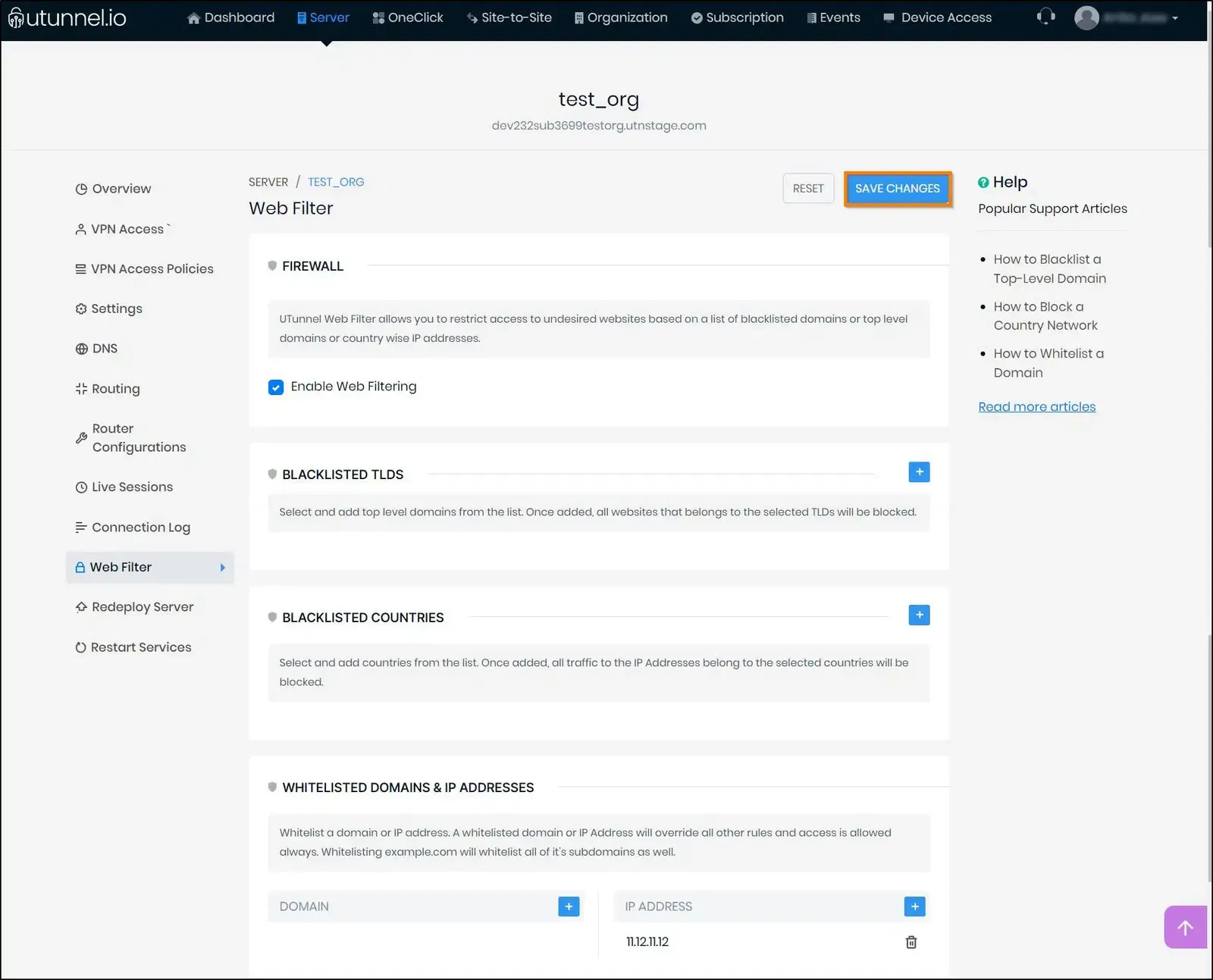 This will whitelist the IP address with the UTunnel Firewall.