UTunnel lets businesses set up Organization accounts which enables easy user management and utilizes business-centric features like site-to-site tunneling and zero trust application access using UTunnel OneClick.
Server owners/admins can invite users to join an organization by email from the UTunnel web console. Please note that email invitations work only for non-SSO-enabled organization accounts. For SSO-enabled Organizations, admins need to manage users through their SSO provider.
This guide explains how to add/invite users to an Organization account and manage them from the UTunnel web console.
1. Log in to your UTunnel Organization account and navigate to the Organization tab.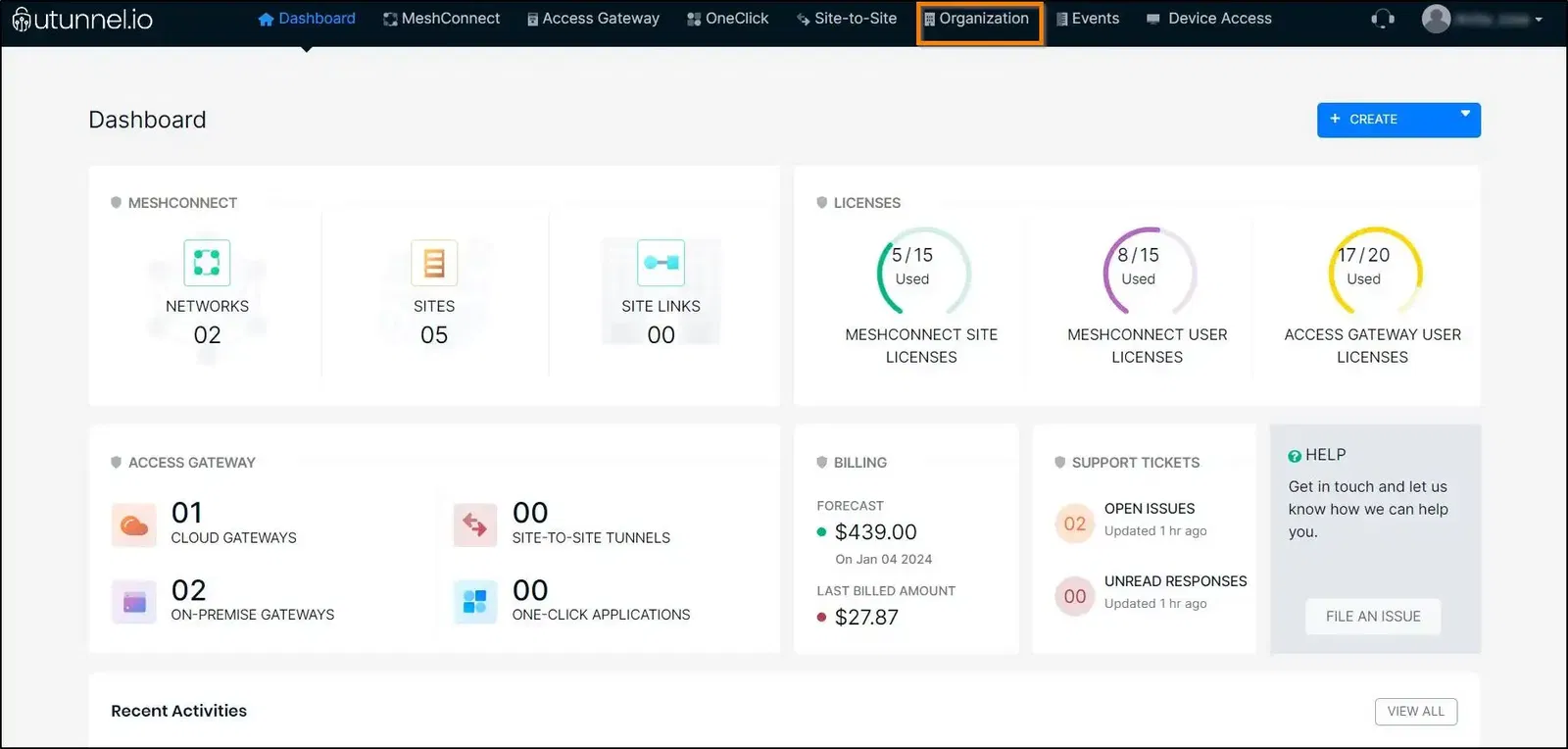 2. Navigate to the User section from the left side menu and click on the INVITE USERS button.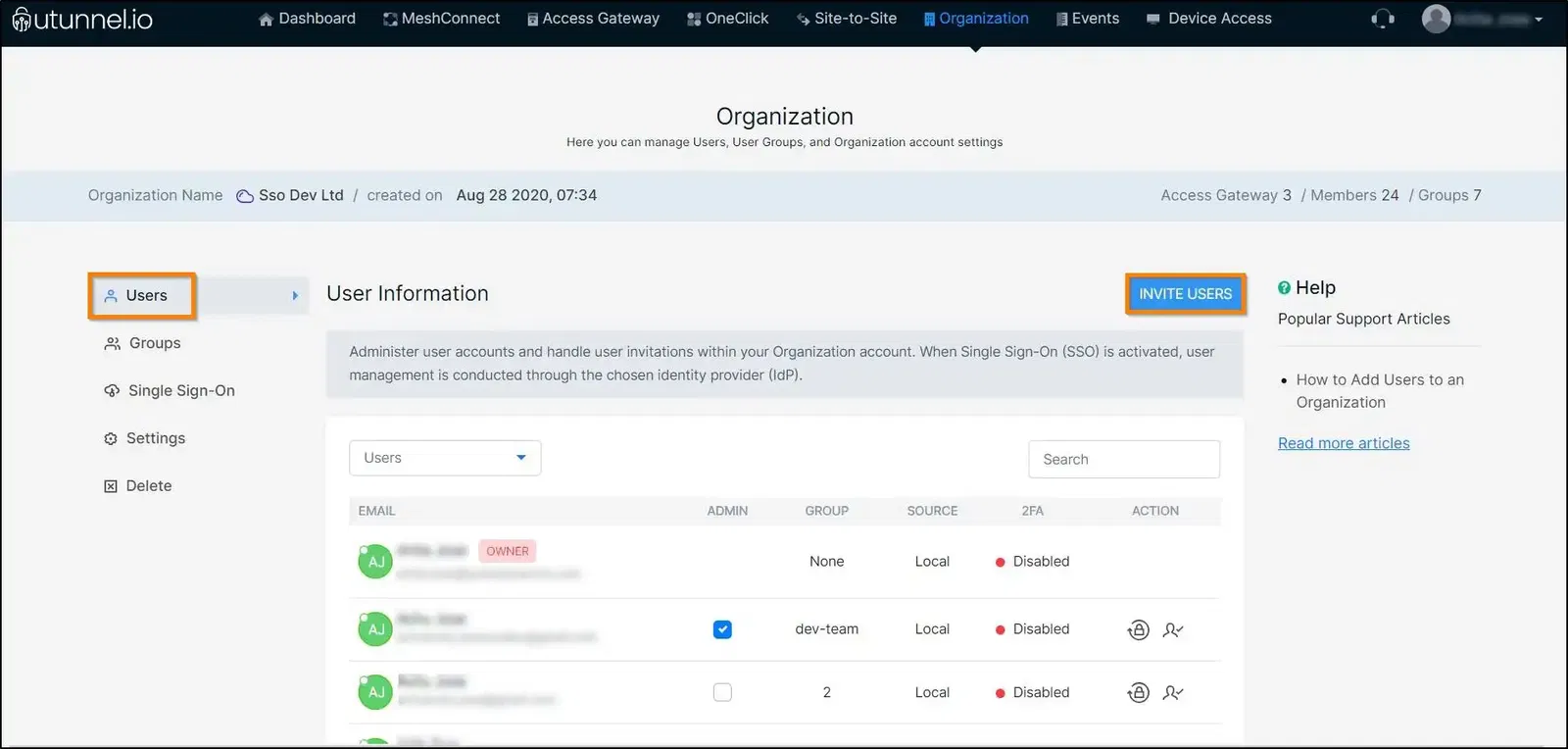 3. Input the email address of the user you want to invite to join the Organization into the corresponding field. Using the plus sign (+) to the left of the email field, you can add email addresses to invite many users at once. Once you've entered all the user email IDs click on the INVITE button.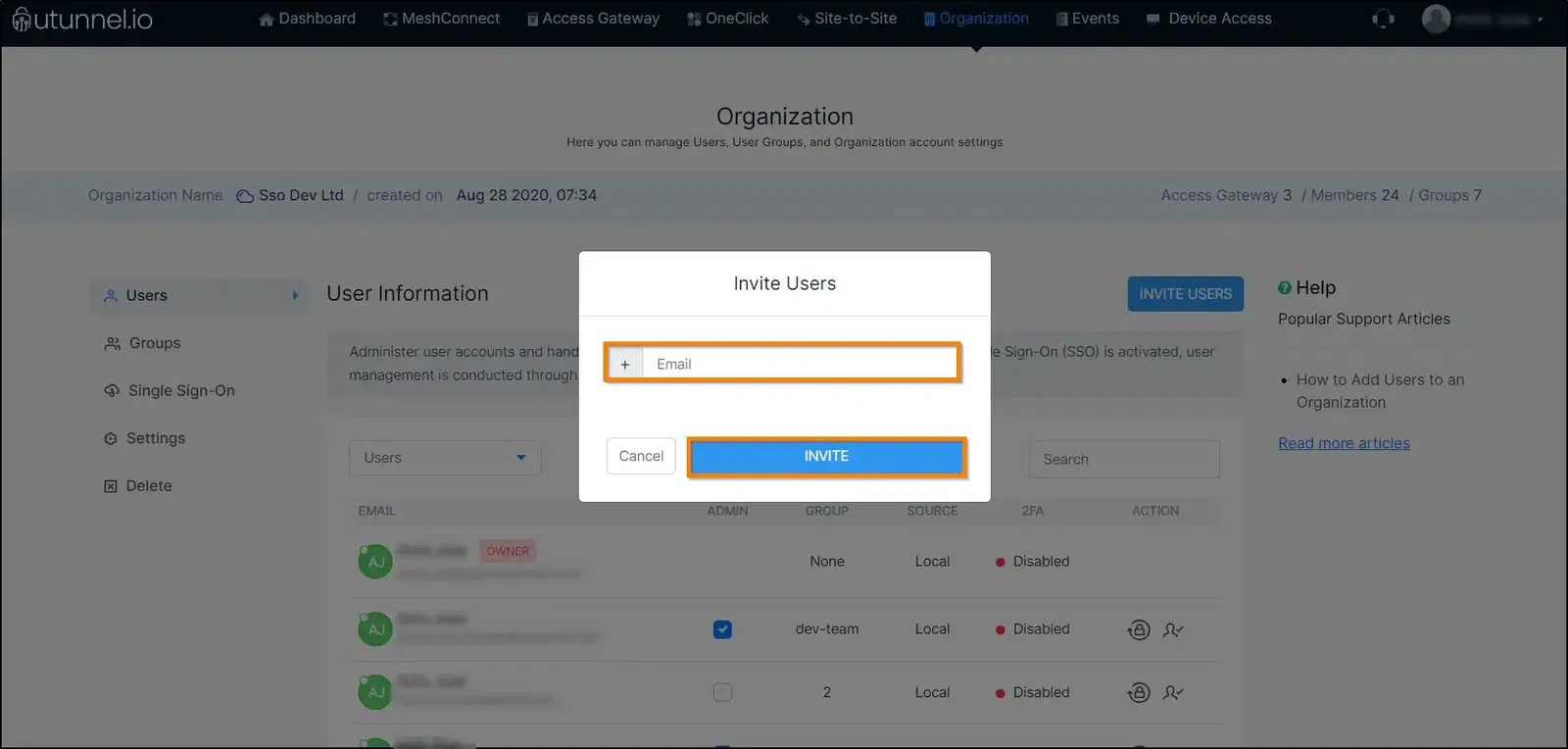 4. Once the users accept the invitation sent to their email, and create their UTunnel account, they will become a member of the Organization account.
Organization admins can now manage the roles of the new users and add them to VPN servers or OneClick applications in the Organization account.