This guide will explain how to download and install the UTunnel VPN client app on your android device. The process is the same as for installing any other application from the Google Play Store.
1. Log in to your Google Play Store app and navigate to the search bar.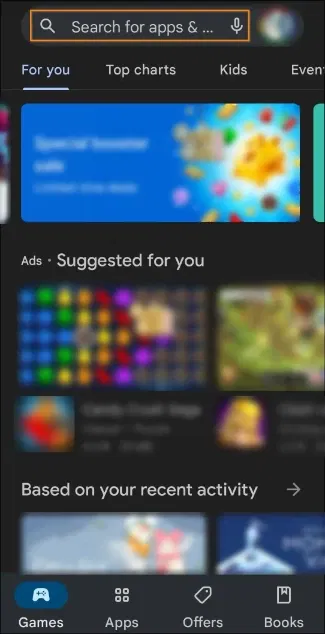 2. Type in "utunnel" into the search bar and proceed. Tap on the UTunnel VPN app from the search results.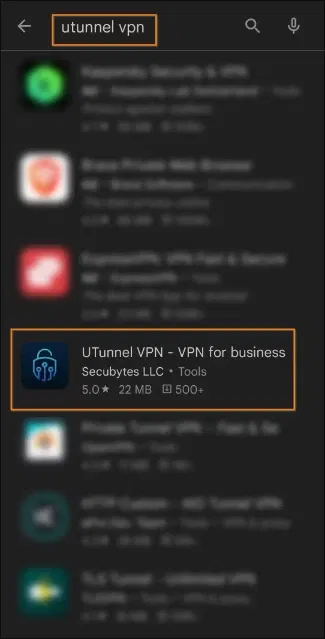 3. Tap on the Install button to proceed with the download and installation.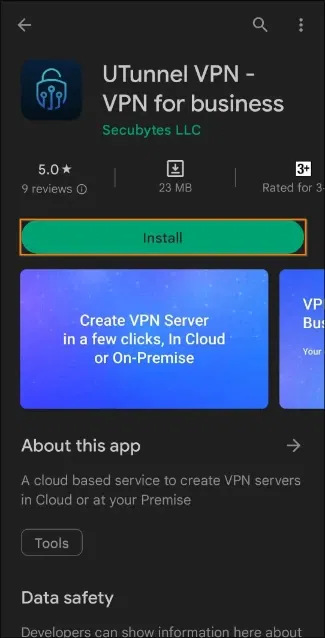 4. After the app is downloaded and installed on your device, open it by tapping the Open Button or open the app from your Android app drawer.