OpenVPN obfuscate (also known as scramble) is an option to hide OpenVPN traffic from firewalls or gateways. When obfuscate is enabled it doesn't look like OpenVPN traffic to the firewalls. It's worth trying enabling obfuscate to bypass VPN blocks.
Turning on obfuscation feature in Utunnel servers
1. Login to your UTunnel account and navigate to the UTunnel dashboard that displays the details of your Utunnel VPN server. Click on the Server tab at the top menu to view your servers.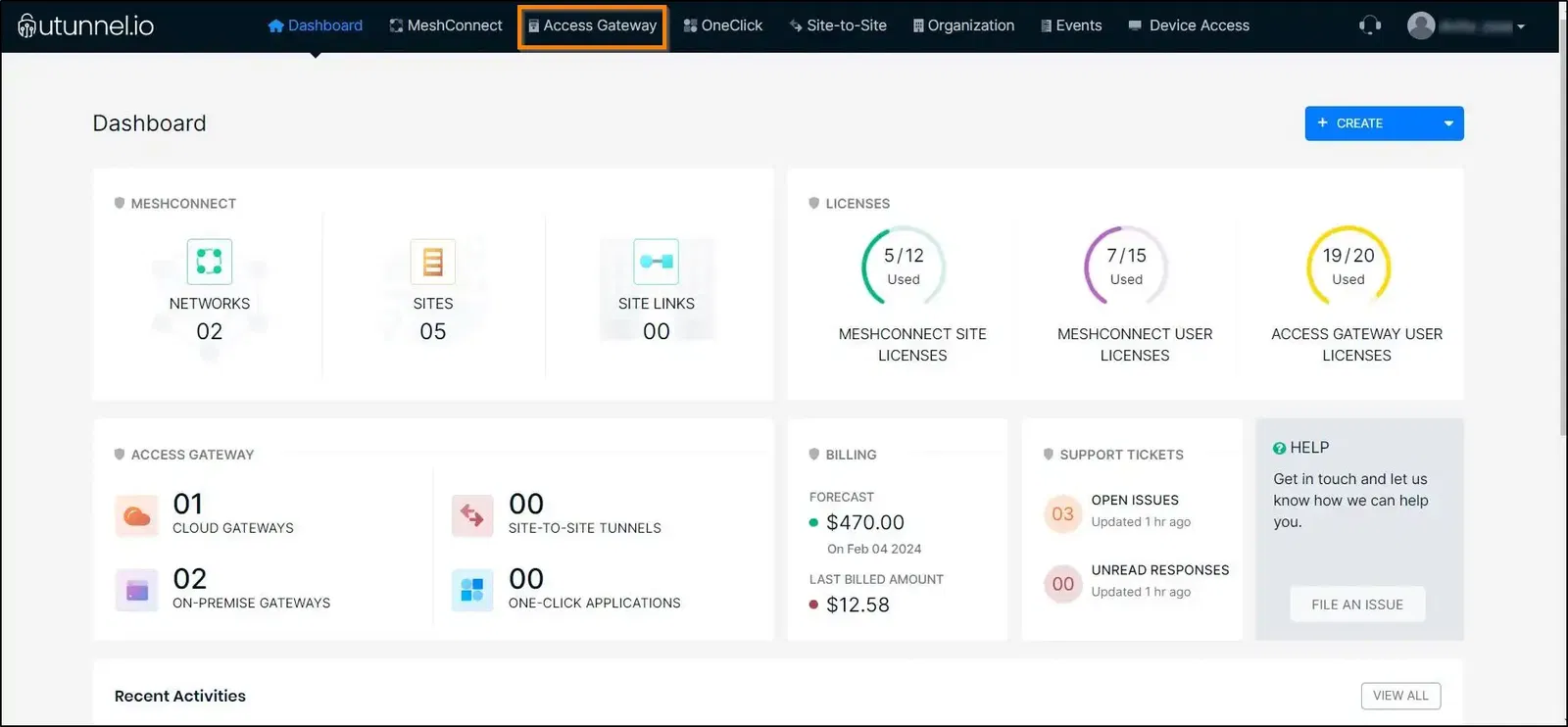 2. Click on your preferred server to view more.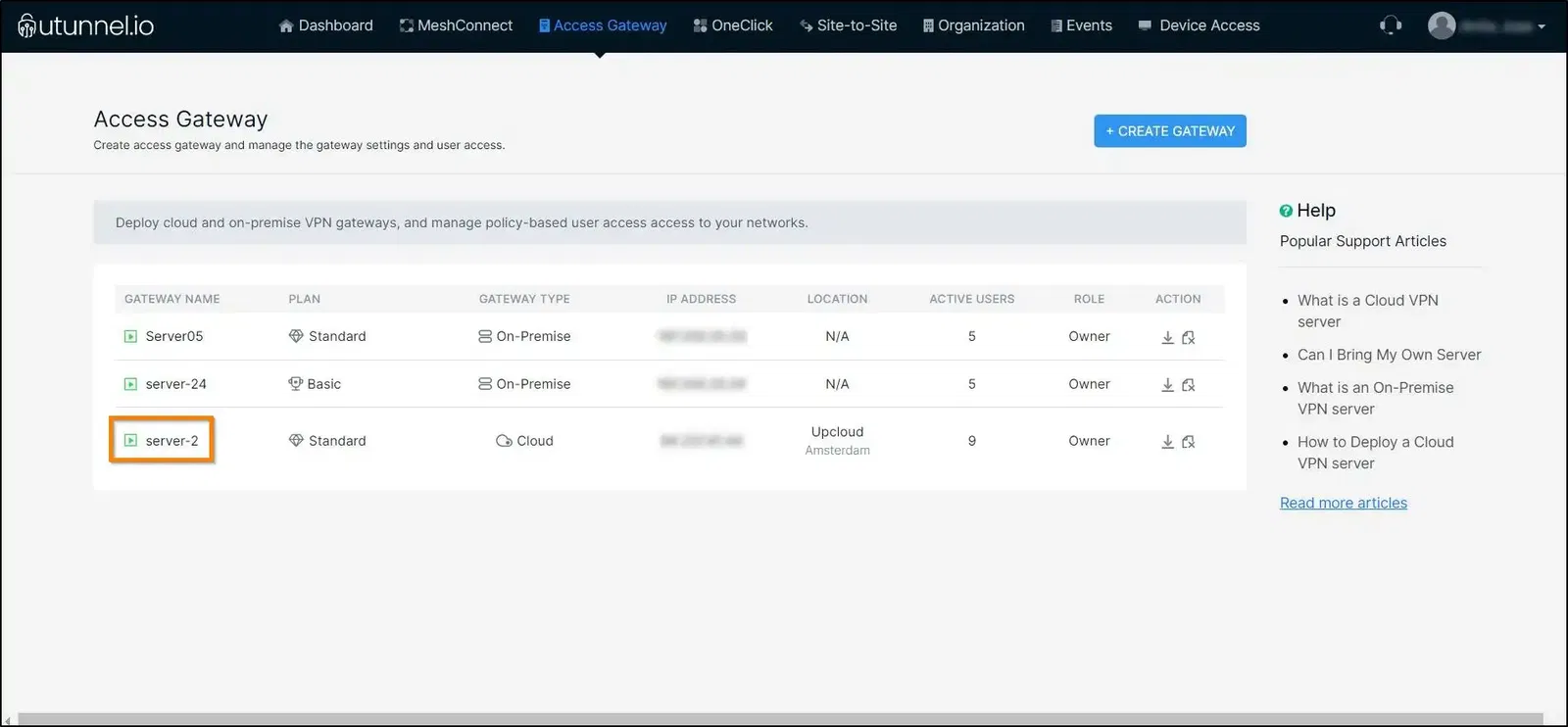 3. You will land on the server details page of that particular server. Select Settings from the left side menu.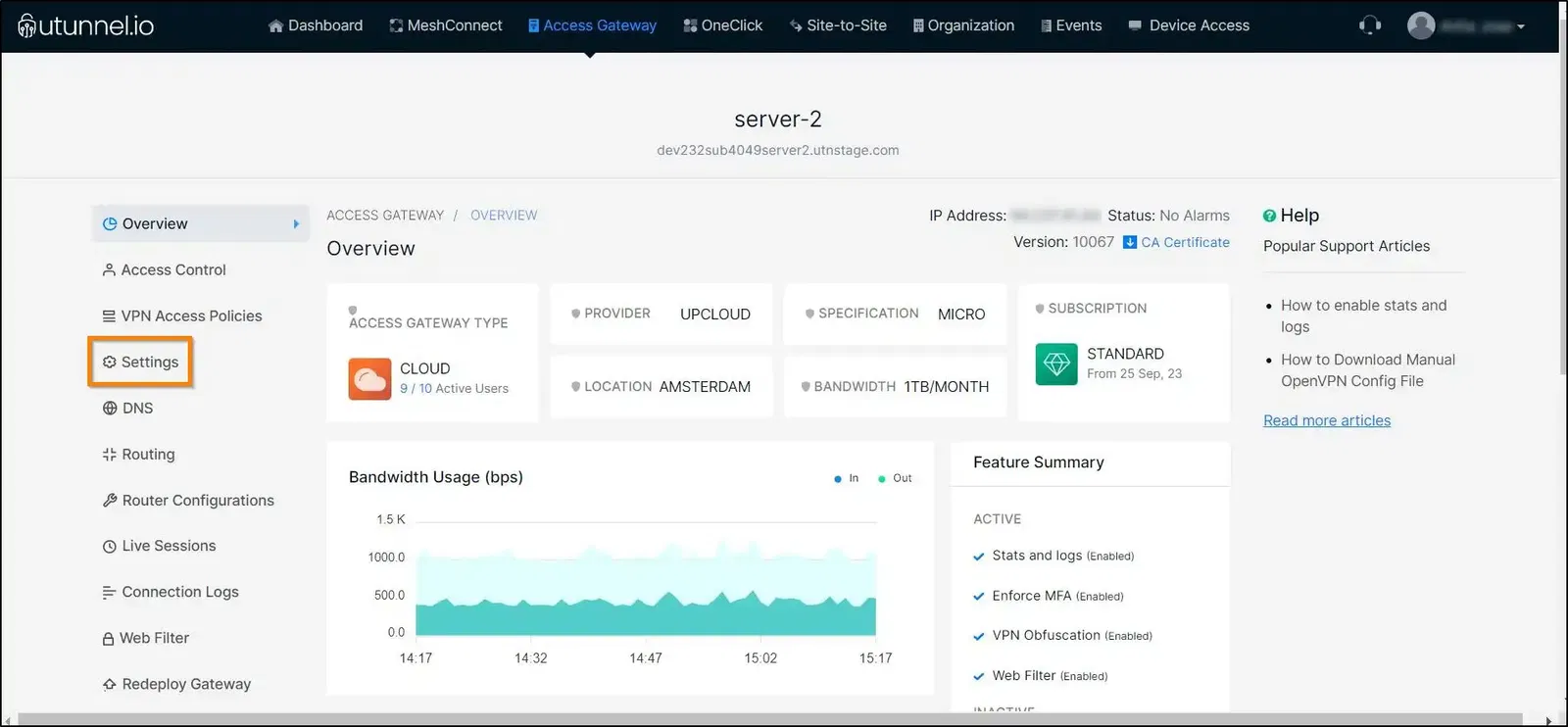 4. Enable the obfuscate option. Click on the SAVE CHANGES button at the top right to apply the changes. Once enabled, the obfuscate option will be shown enabled on Android and Windows UTunnel applications.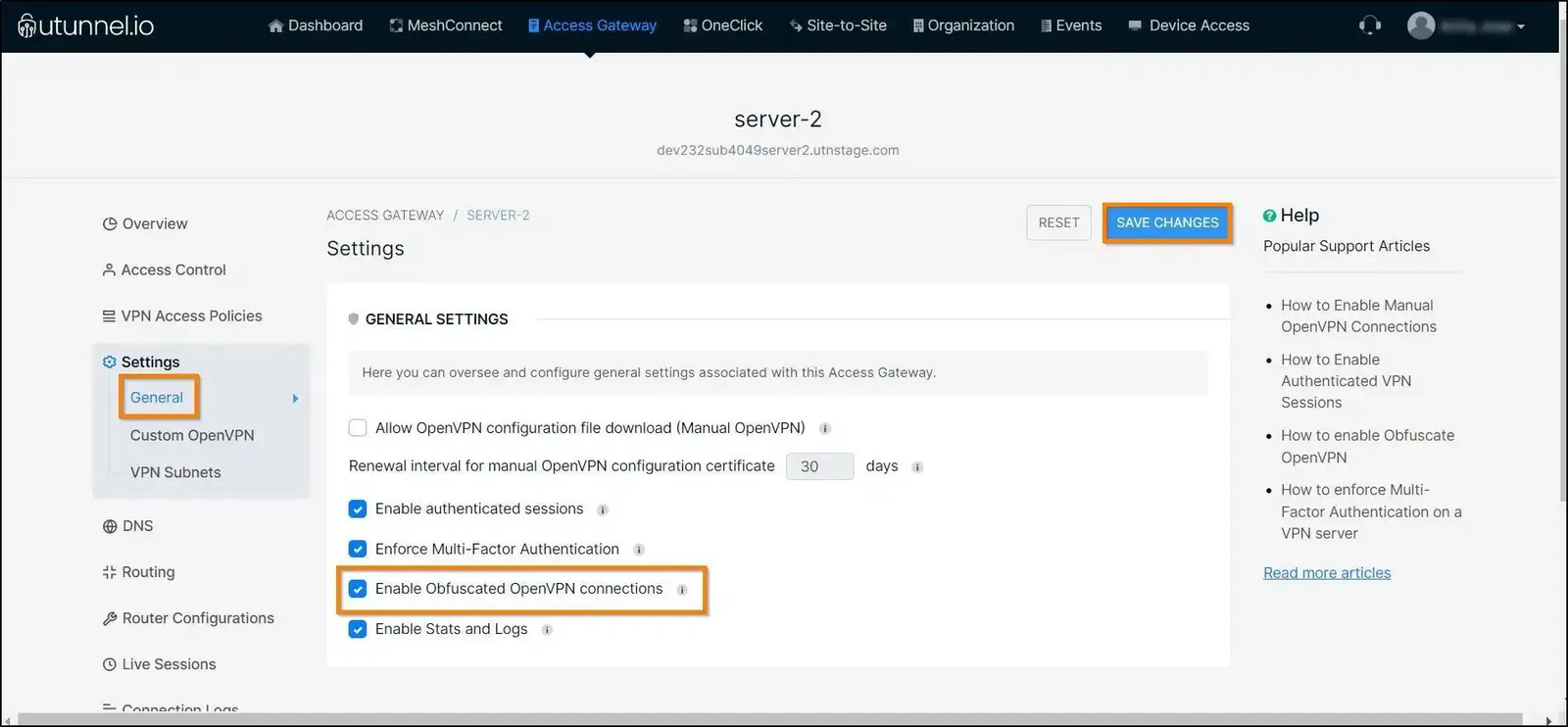 5. Click Yes on the pop up message that confirms your permission to restart the server. This will automatically restart your Utunnel server.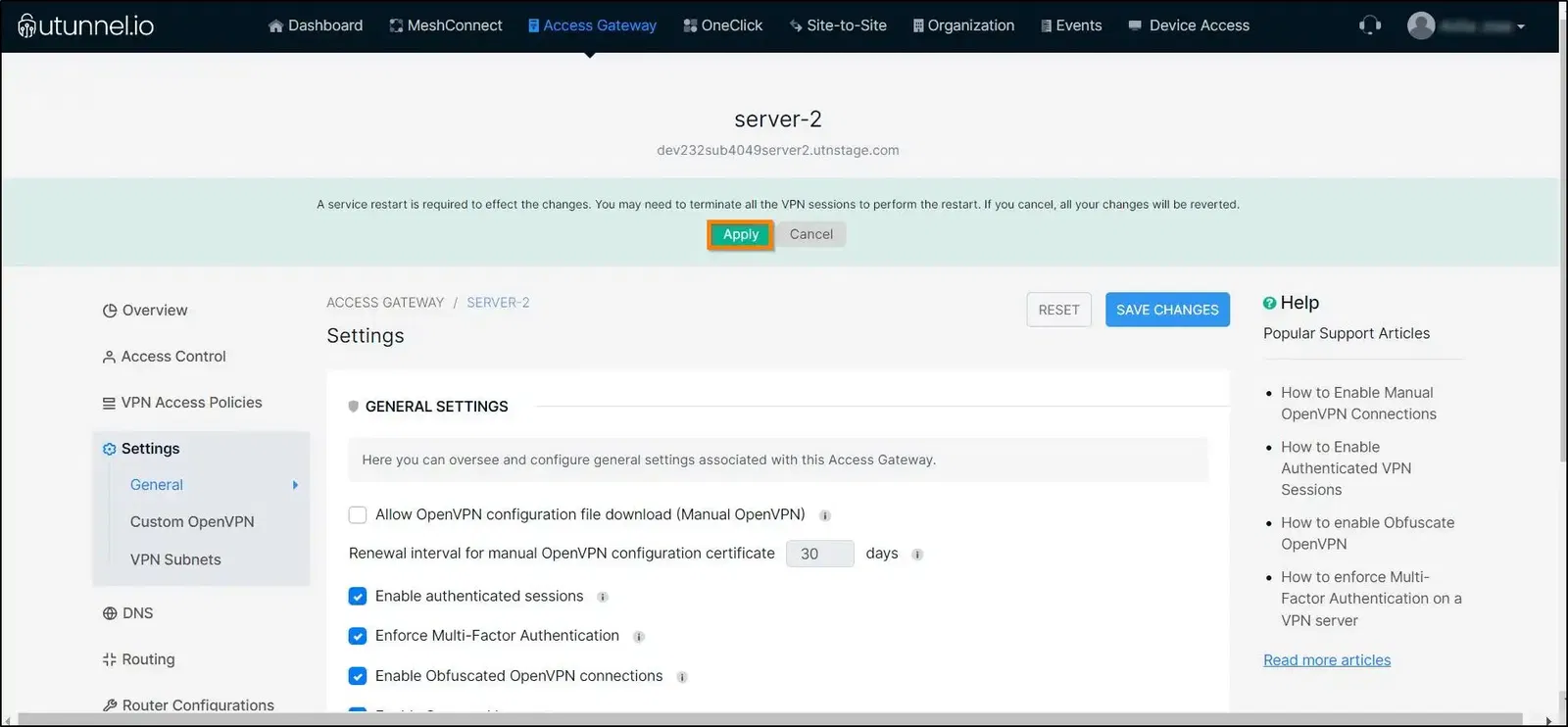 6. You will get a message once the server gets restarted.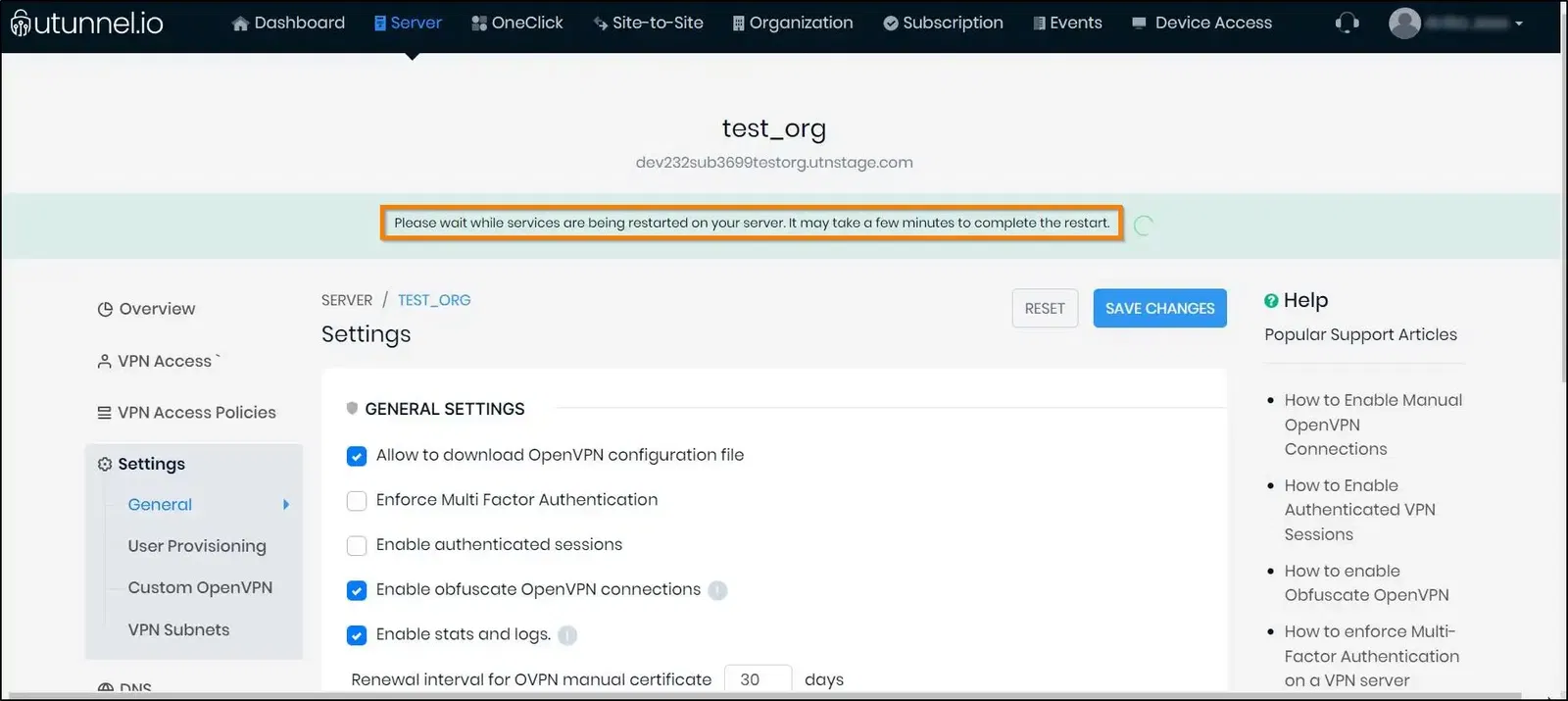 7. Once the server is successfully restarted, you will get a message confirming the same.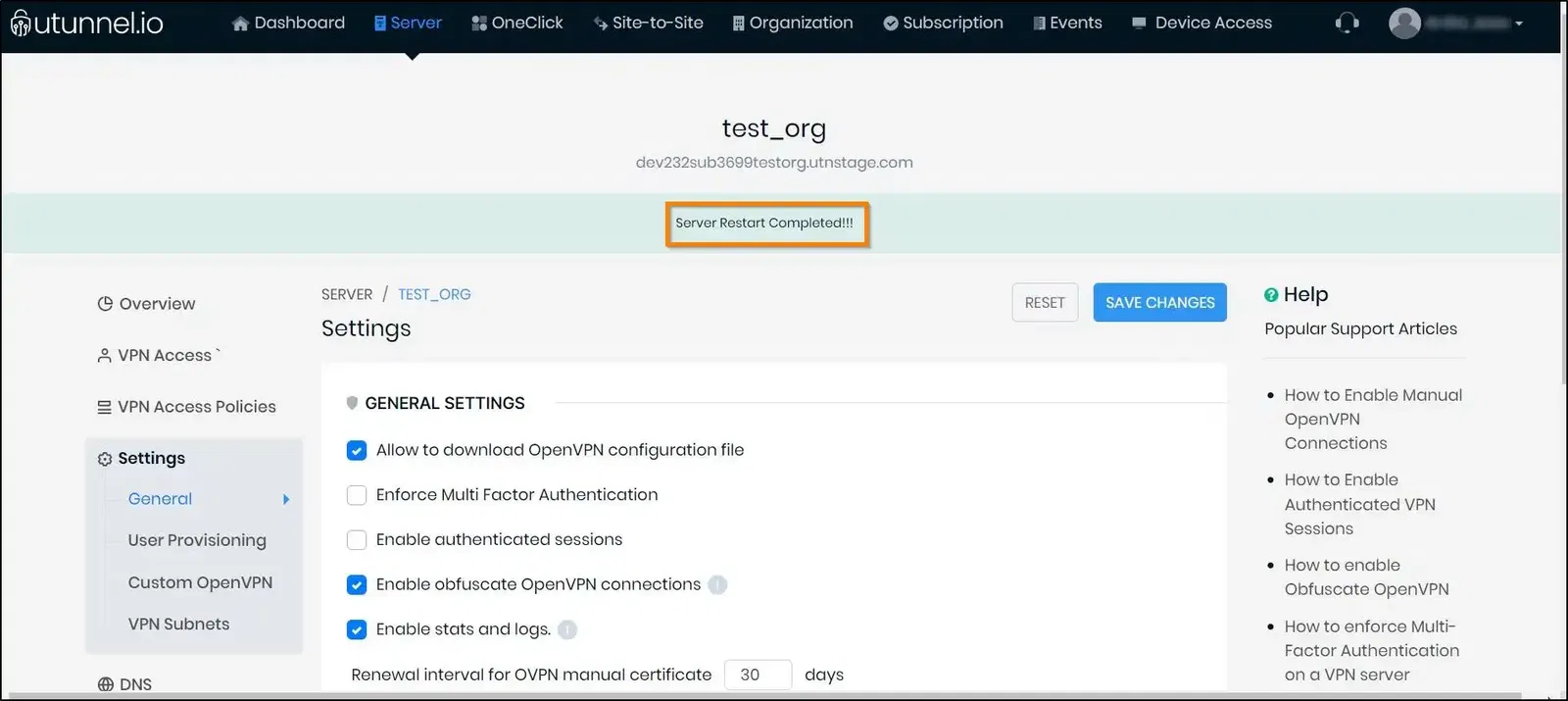 8. The Obfuscate feature is now enabled on your Utunnel VPN server.
If you need further assistance, contact our support team.