Enabling authenticated VPN sessions lets you confirm the identity of a user during each VPN connection attempt. You can follow the steps below to enable authenticated VPN sessions:
1. Visit the UTunnel VPN website and click the LOGIN button at the top right to sign in with your UTunnel login credentials.

2. You will land on the UTunnel dashboard that displays the details of your Utunnel VPN server. Click on the Server tab at the top menu to view your servers.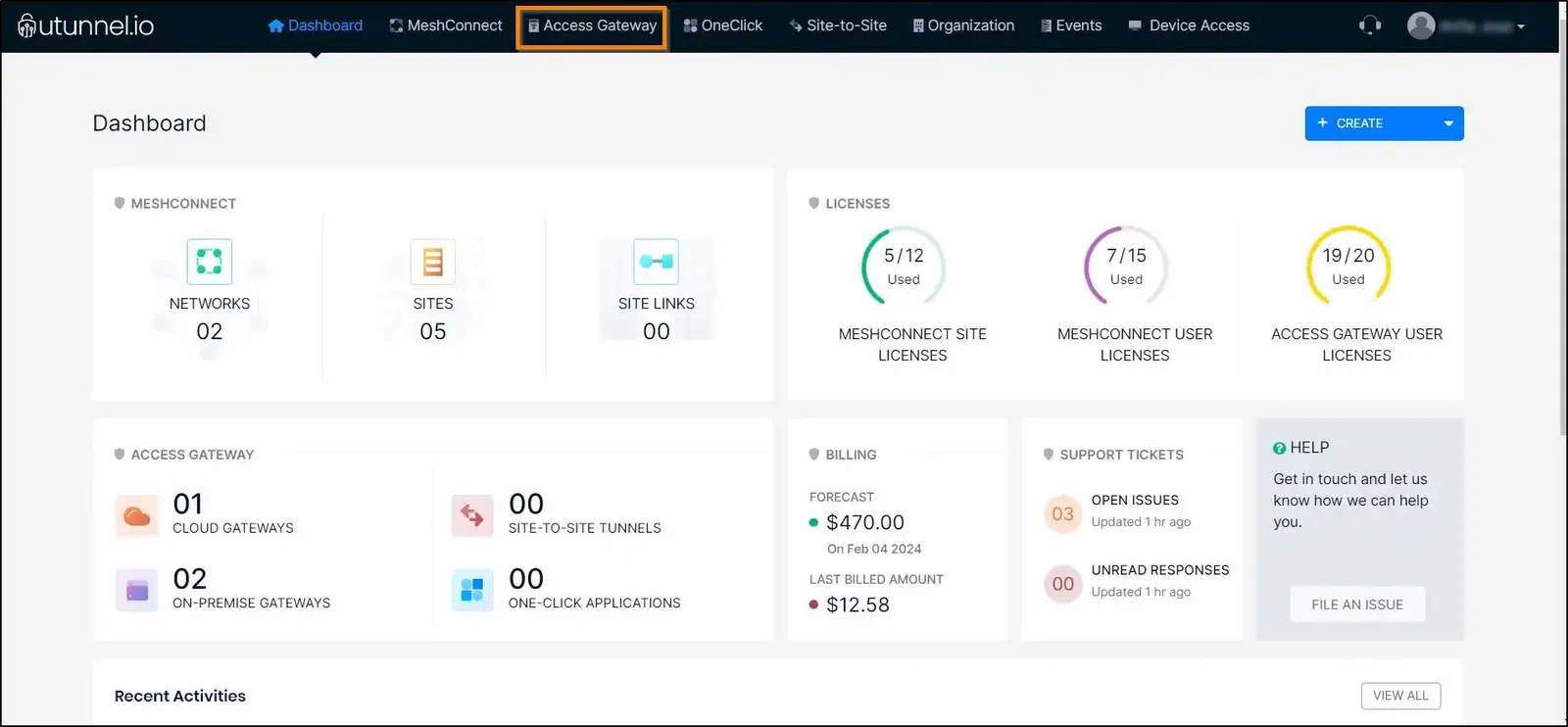 3. Click on your preferred server to view more details about it and manage various server settings.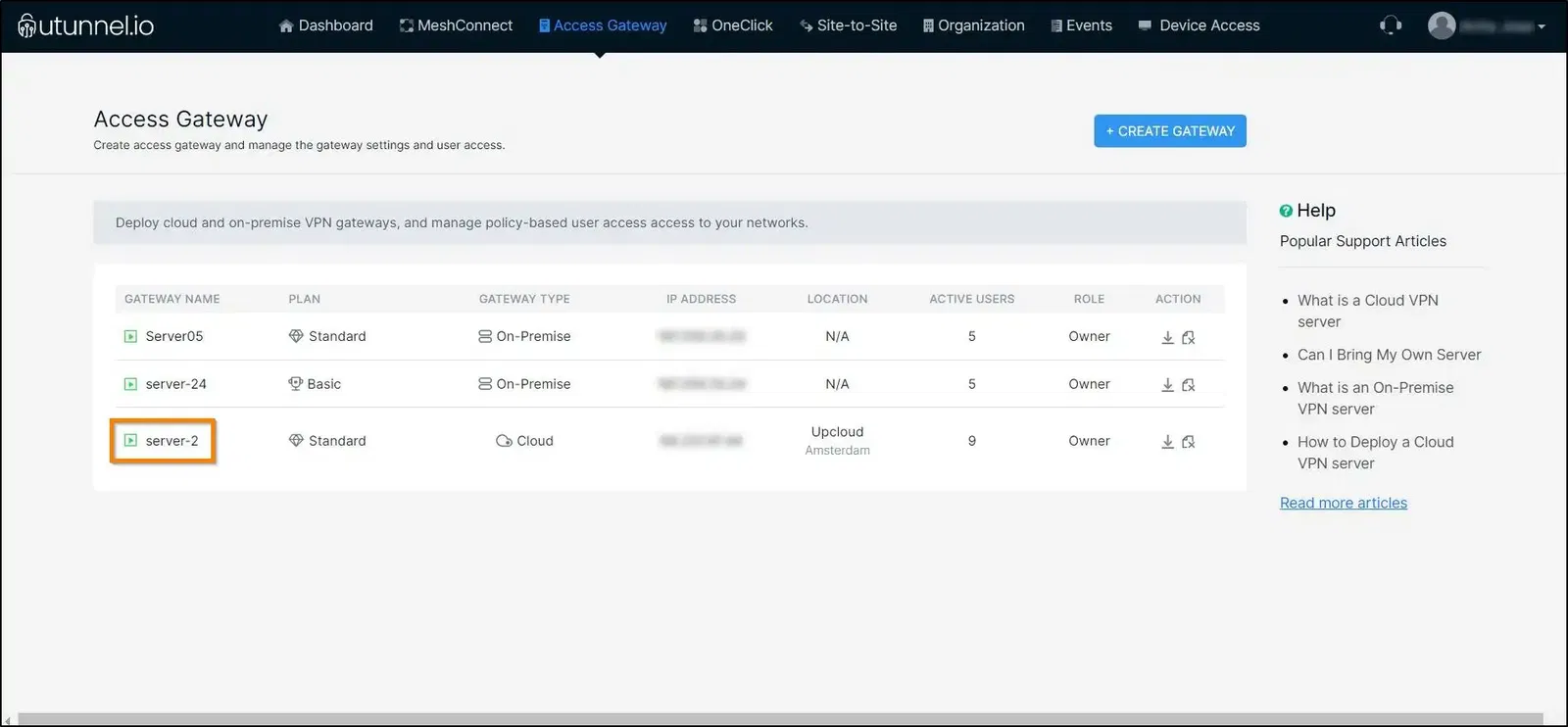 4. You will land on the server details page of that particular server. Select Settings from the left side menu.
5. In the General section, select the Enable authenticated sessions checkbox to activate it and click on the SAVE CHANGES button.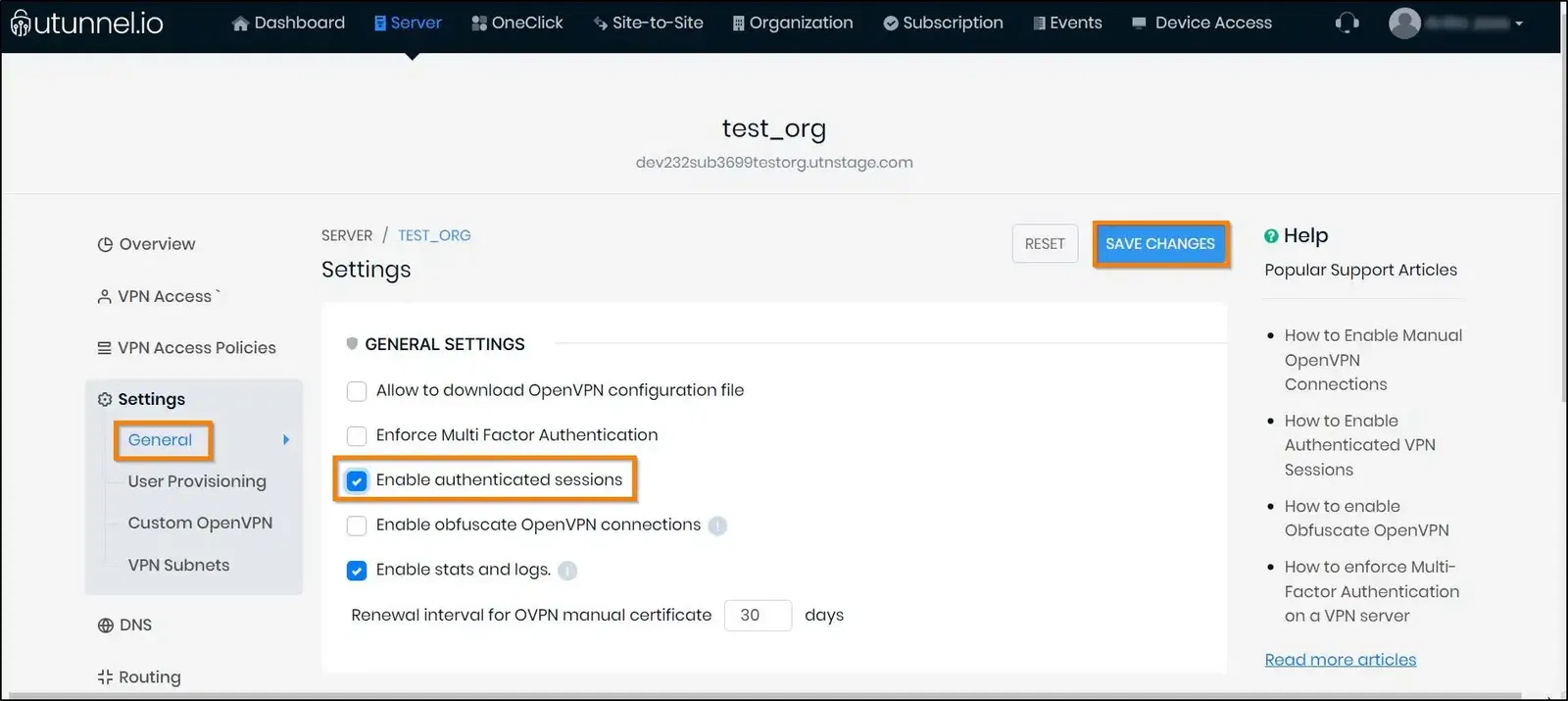 6. In the case of an integrated cloud VPN server, you'll see a pop-up message confirming your permission to restart the server. Click on Yes and this will automatically restart your UTunnel server.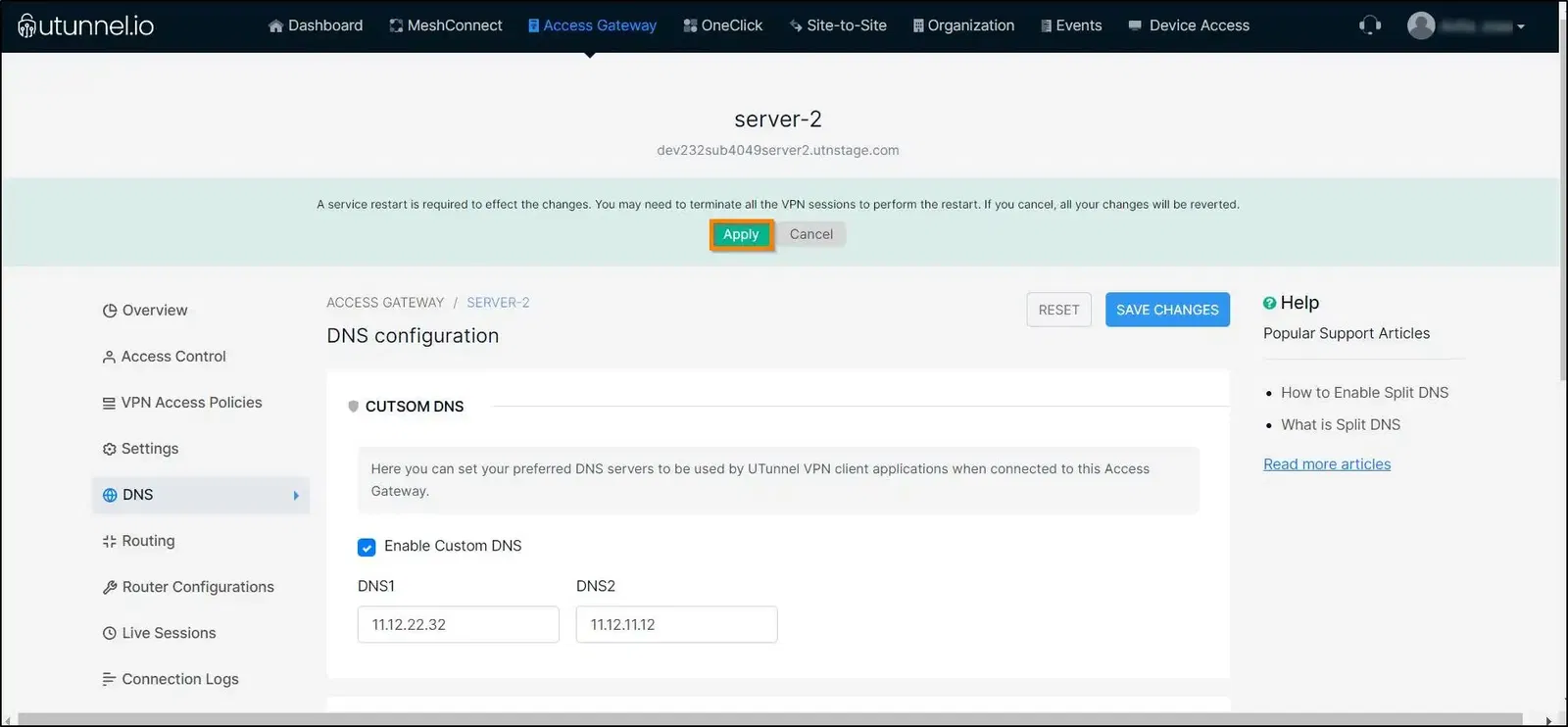 7. For an on-premise (BYOS) VPN server, there'll be a pop-up message that confirms if you want to apply the changes. Click on Apply and now you will have to manually restart utnservice on your server.

8. Once the restart is complete when you connect to the VPN on your client devices, authenticated sessions will be enabled.
If you have any queries, please connect with our customer support and we will be happy to assist you.