By default, UTunnel requires authentication when a user tries to sign-in to the web dashboard or the VPN client application. But, you can configure your VPN server to require authentication during each VPN connection attempt using the authenticated VPN sessions option.
This guide describes how to enable authenticated VPN sessions on your UTunnel VPN server.
1. Log in to your UTunnel account and navigate to the Server tab.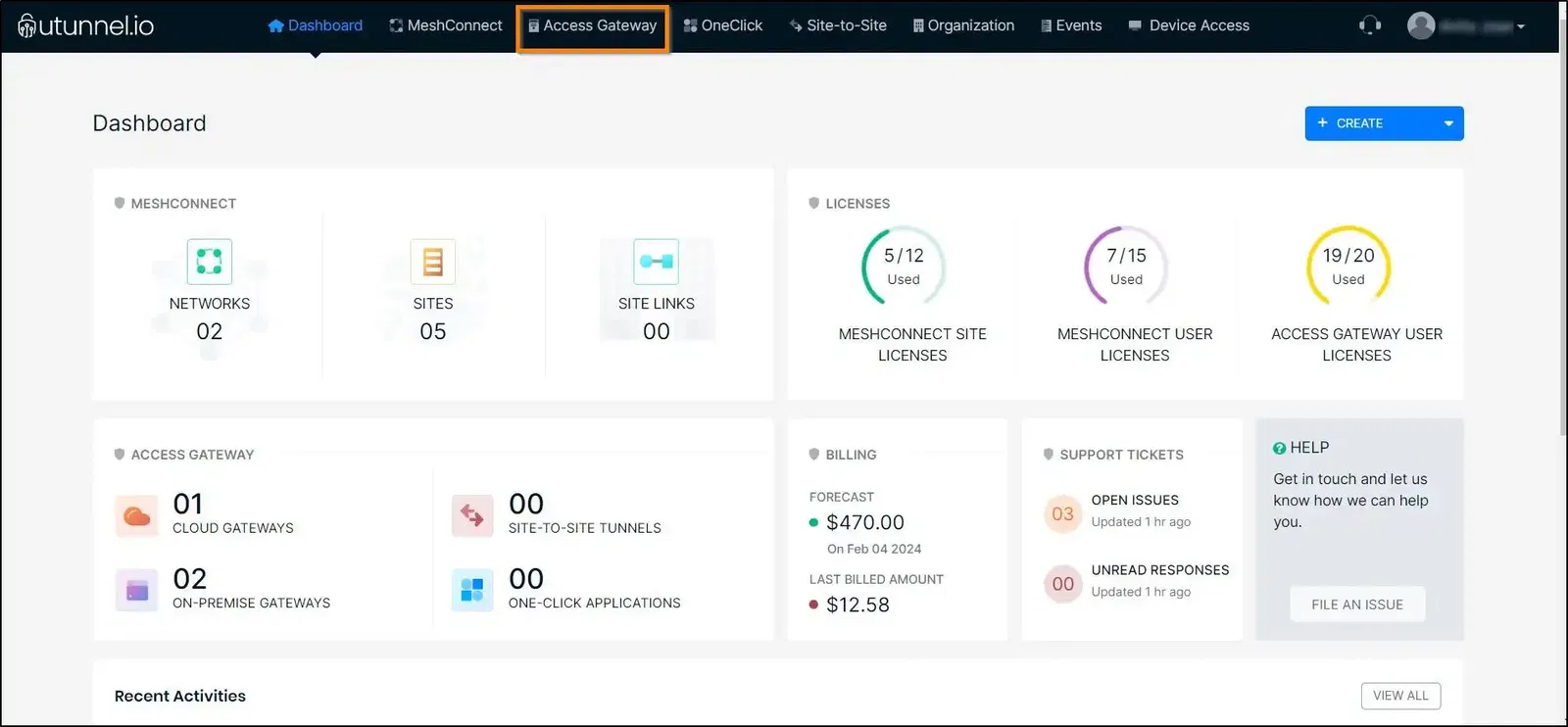 2. Click on the server on which you want to enable authenticated VPN sessions.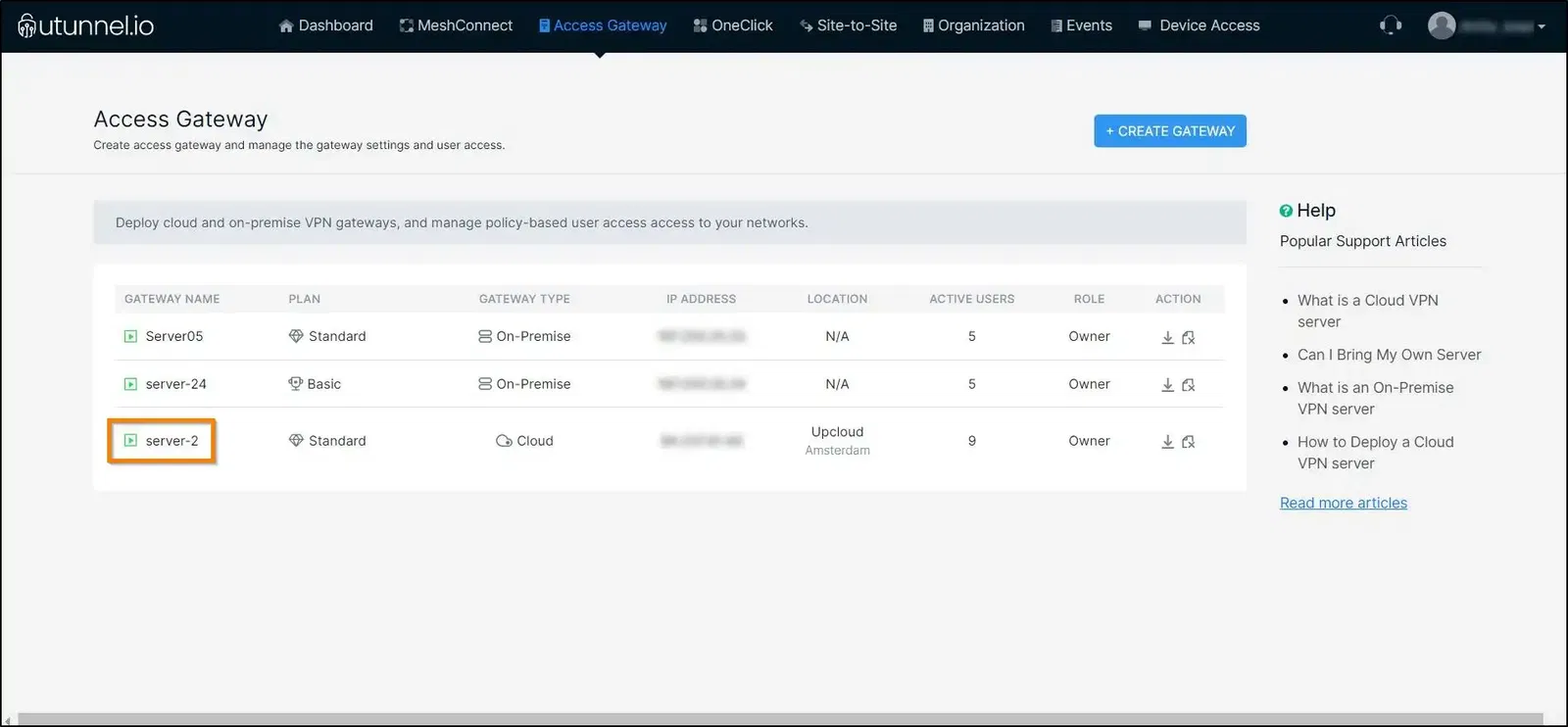 3. From the Server Overview page, navigate to the Settings option in the left side menu.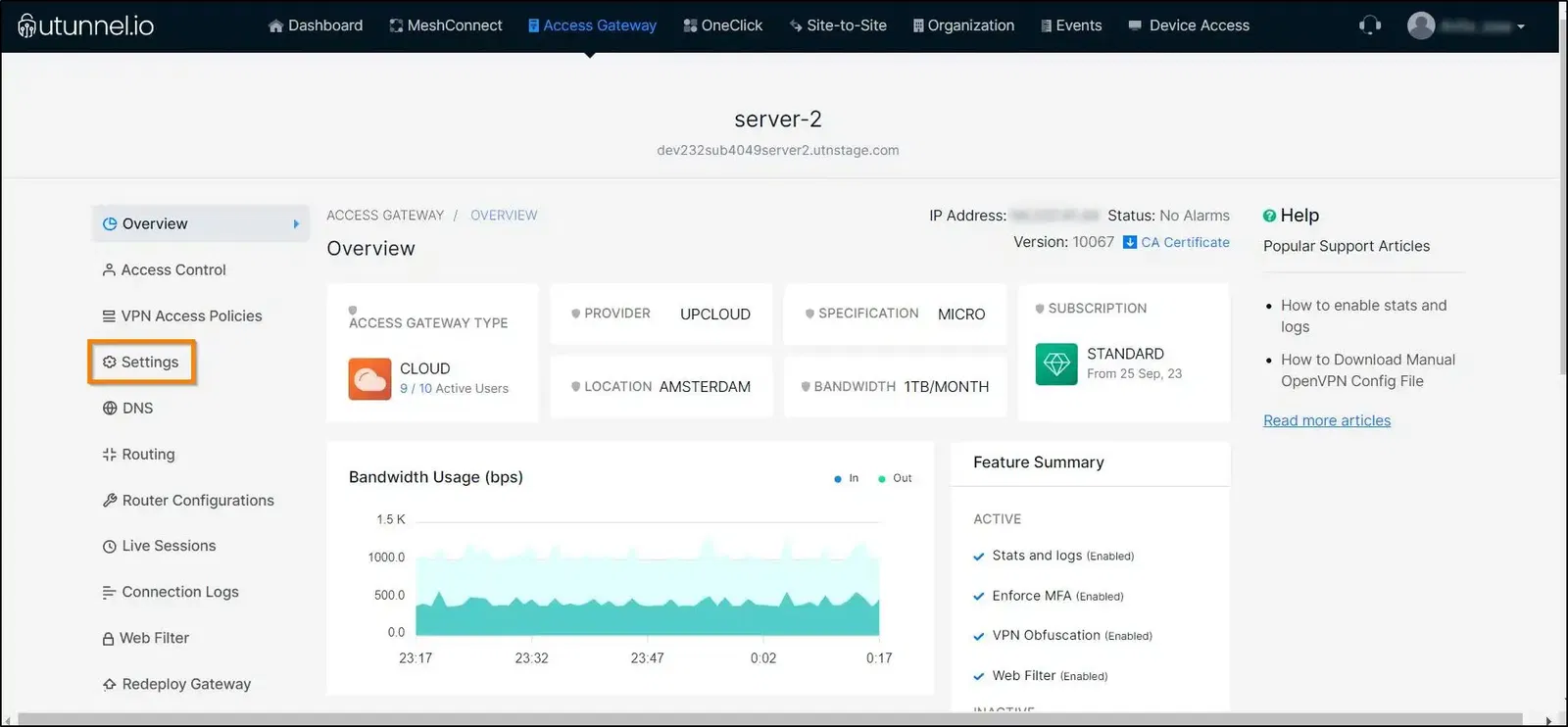 4. On the General Settings page, click on Enable authenticated sessions option check box. Once you finish configuring the settings, click on the SAVE CHANGES button.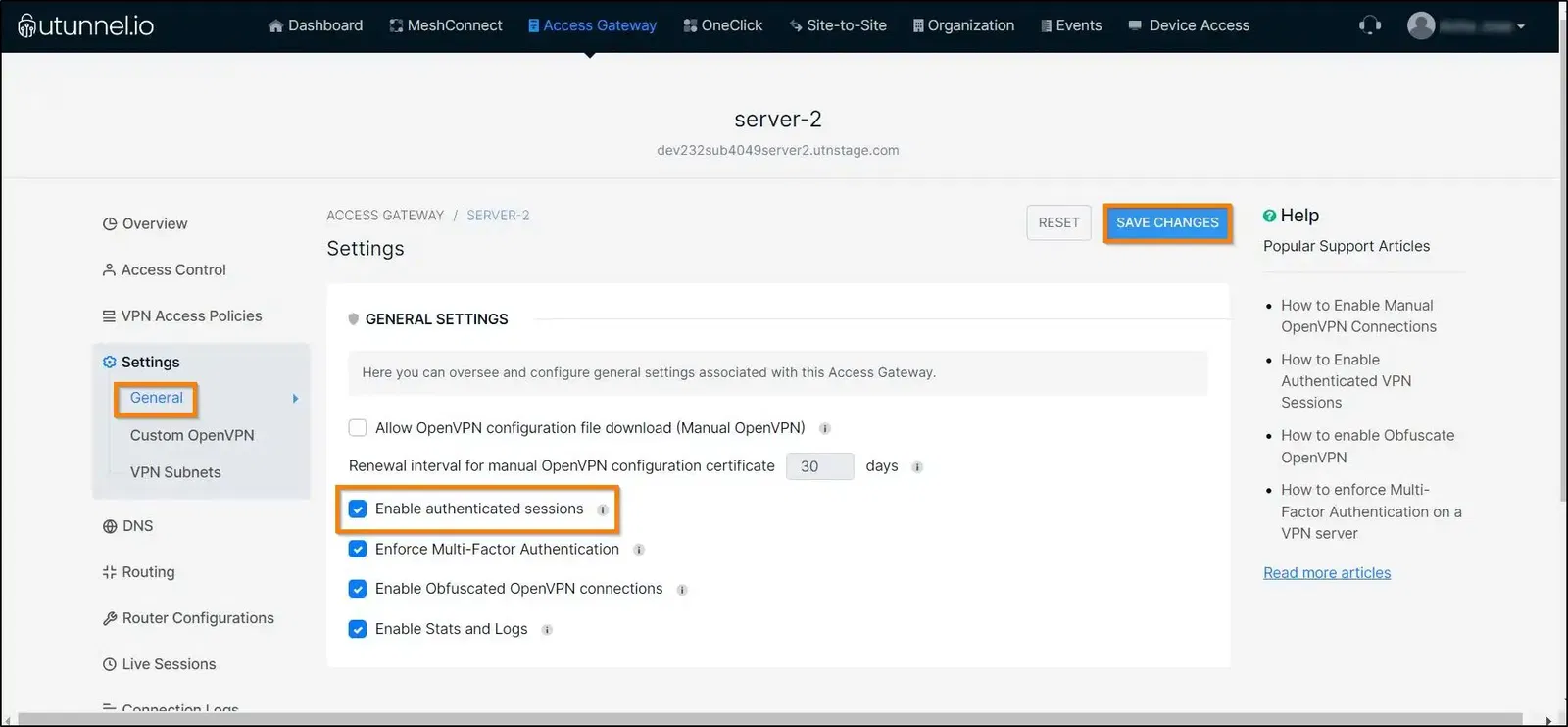 5. As changes are made to server settings, the UTunnel service needs to be restarted to reflect these changes. Click on the APPLY button to initiate service restart.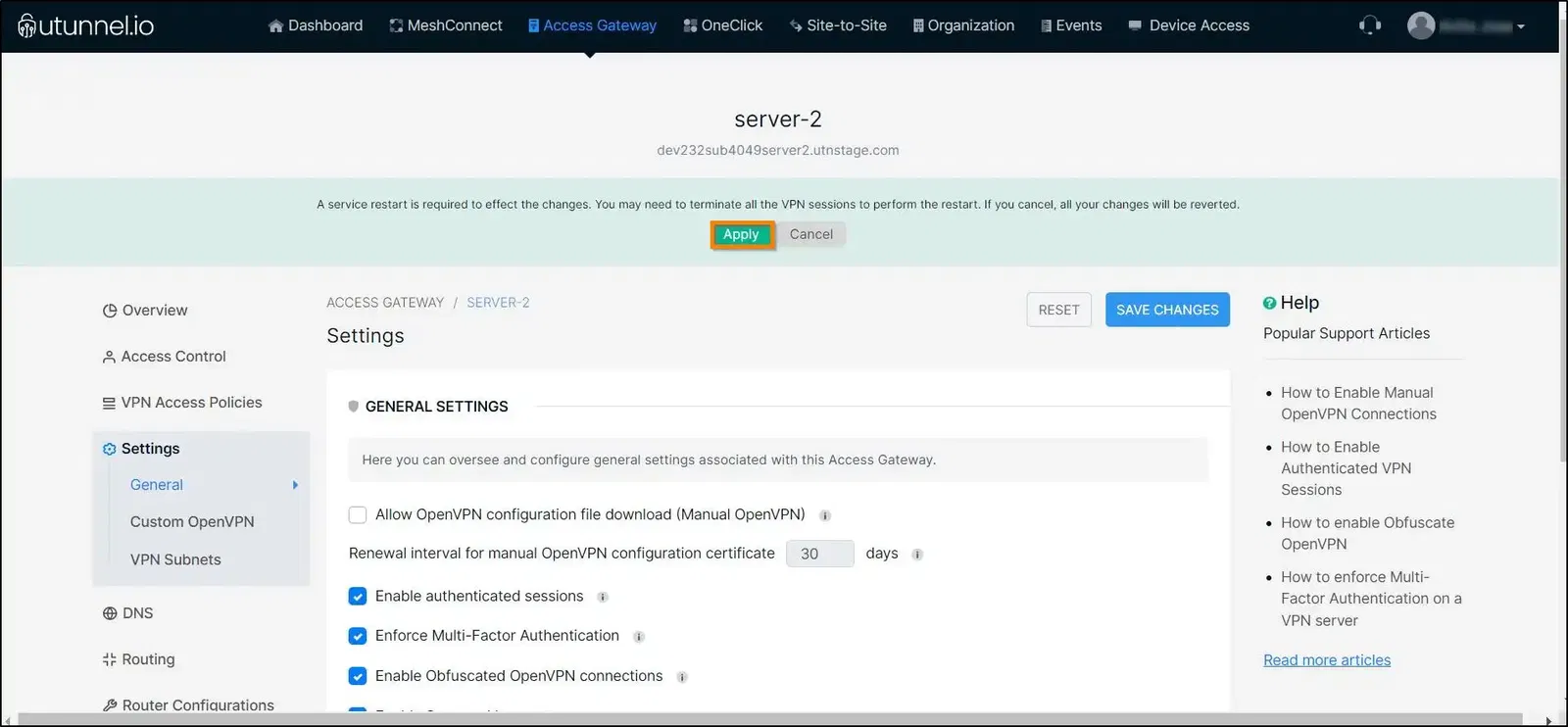 6. If you are using an integrated cloud VPN, the service restart process will automatically get initiated. In the case of an on-premise server, you have to restart the service manually.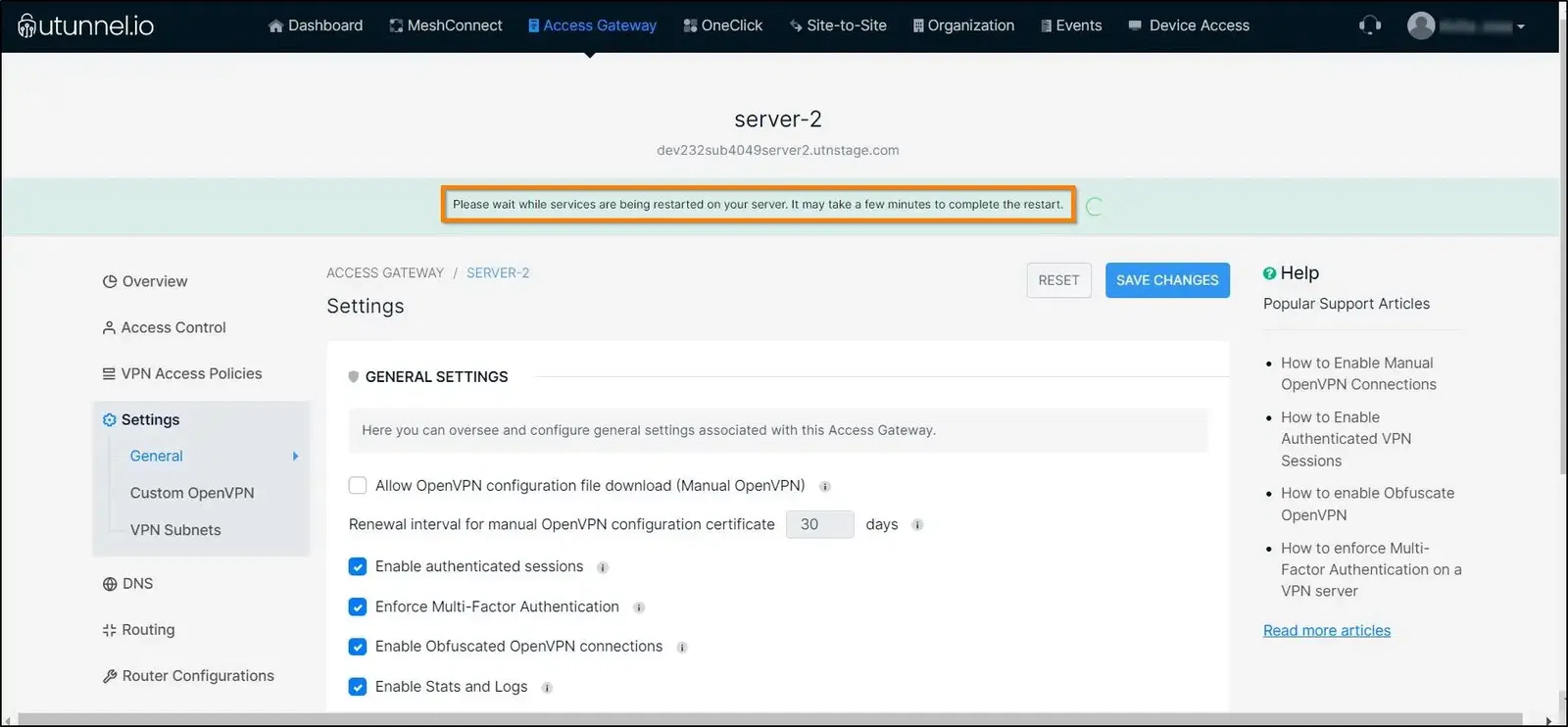 7. Once the server restart is completed, you can access VPN from your client devices and the session will be authenticated using authenticated VPN session feature.