UTunnel allows admins to monitor activities on the UTunnel account via event logs. This enables admins to view:
User access to the VPN server
VPN server configuration changes
Server creation/deletion
Billing address changes
Credit card addition
User invitation to join organization/server/ user group
Site-to-site tunnel configuration
OneClick app configuration
In these event logs, admins will be able to view VPN server access logs only for VPN servers in which connection logs are enabled.
This guide discusses how to view event logs and track activities in your UTunnel account.
1. Log in to your UTunnel account and navigate to the Events tab.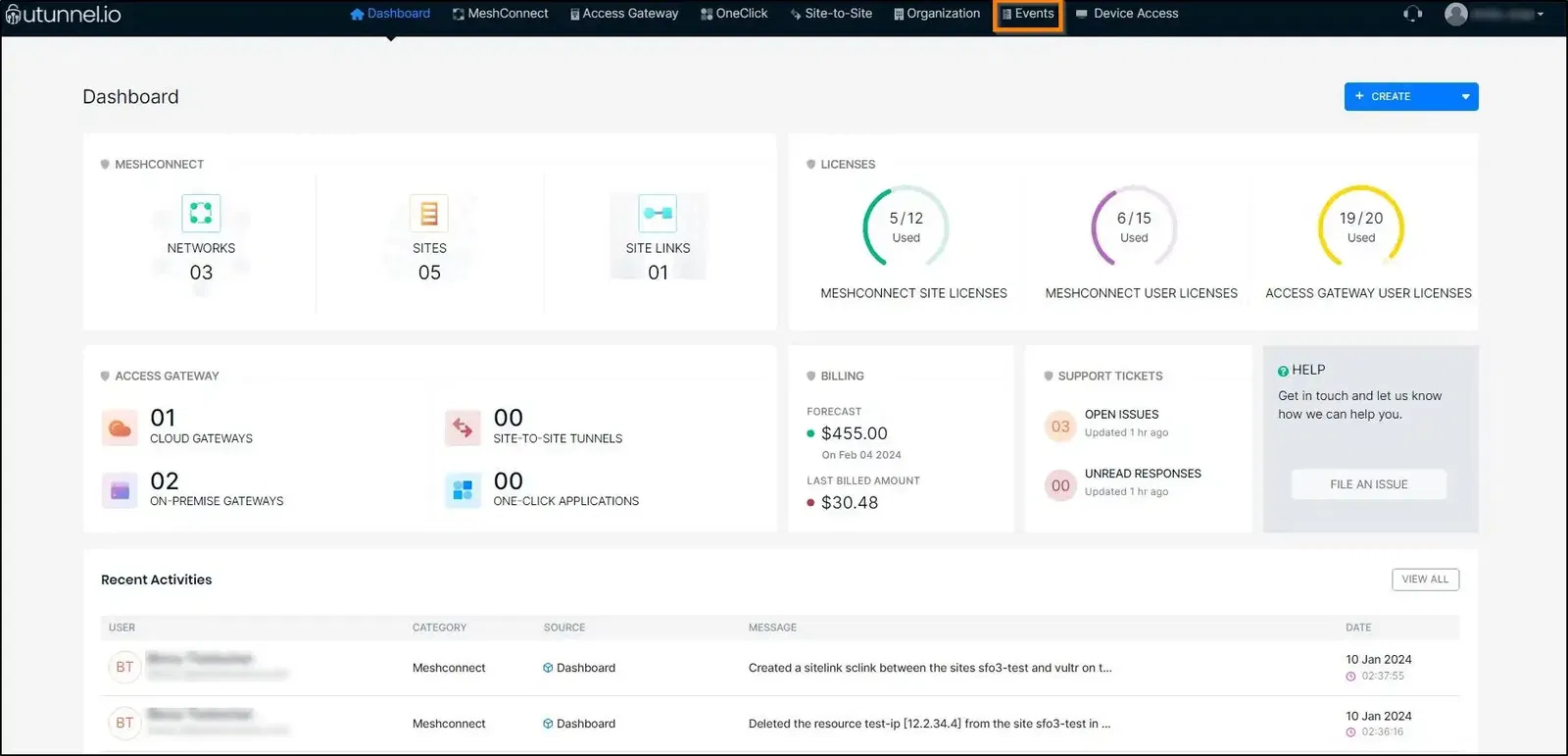 2. Here you (if you are an account owner/admin) can view the list of user activities on your account.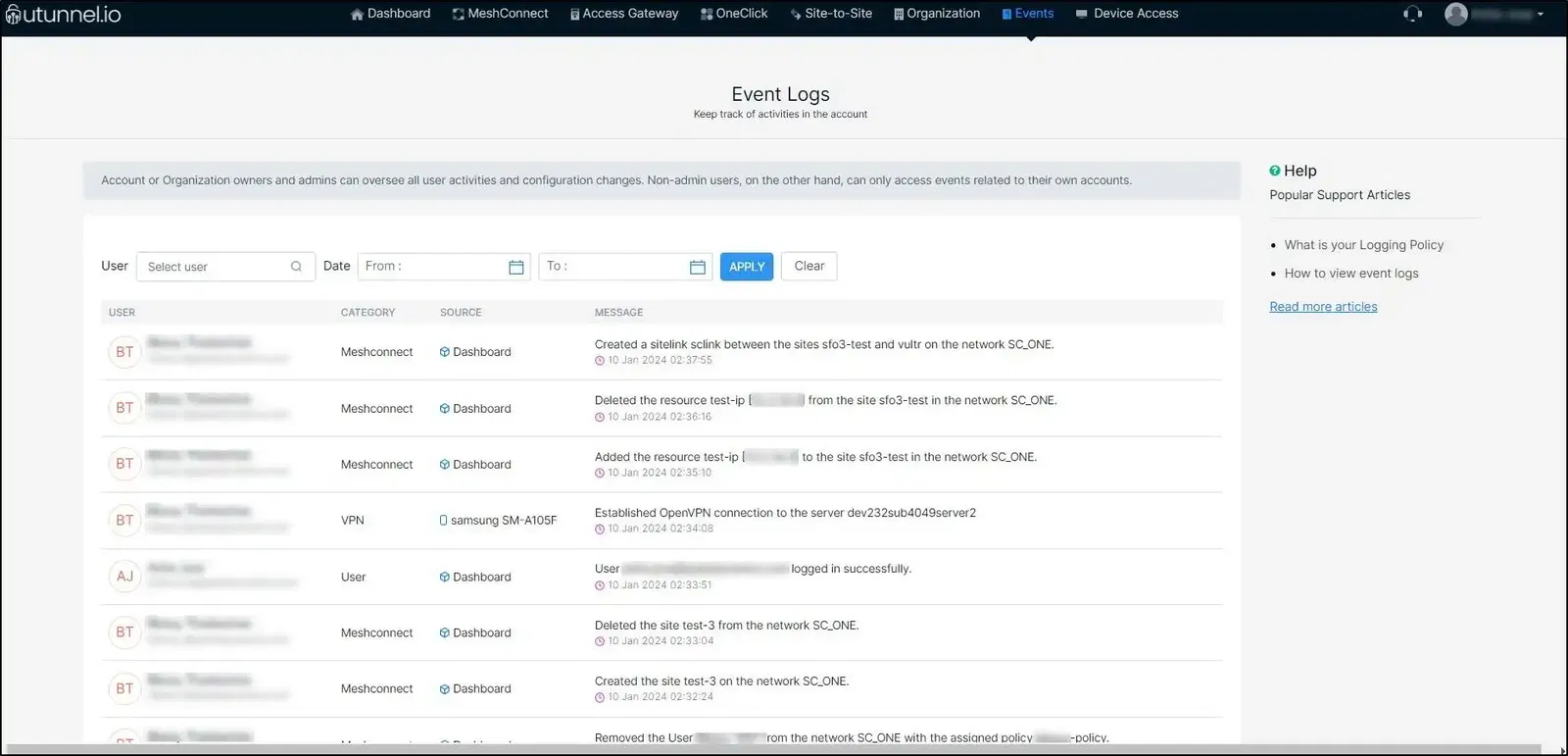 3. You can also filter the data based on user or usage period.