You can view all your VPN connections and user activities from the event logs in the Events section. The events are listed below the users, category and source sections. The message section will display the server activity. You can filter events based on the user and date. This article will guide you on viewing the event logs.
1. Visit our website and click LOGIN button at the top right to sign in with your UTunnel login credentials.

2. Select Events tab.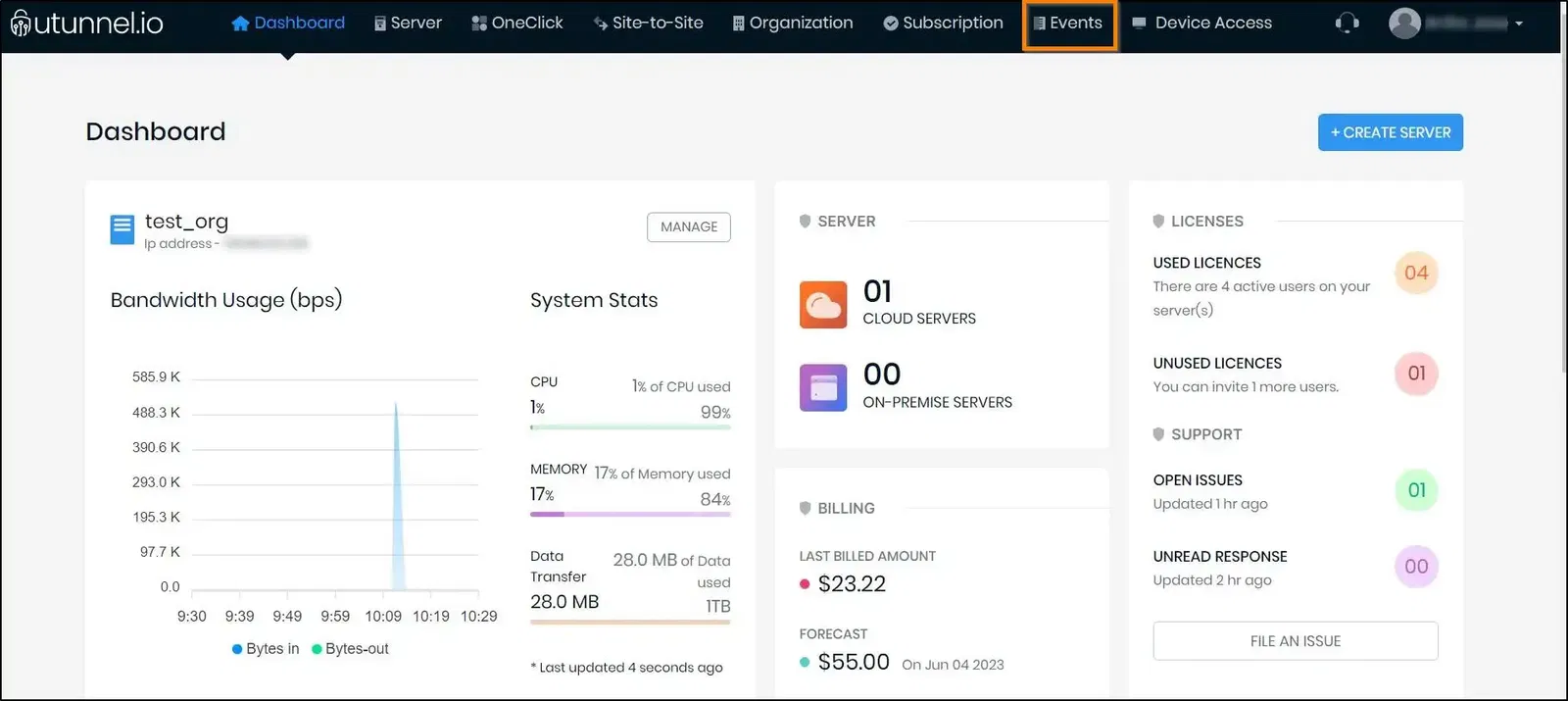 3. You can view the list of the UTunnel VPN activities.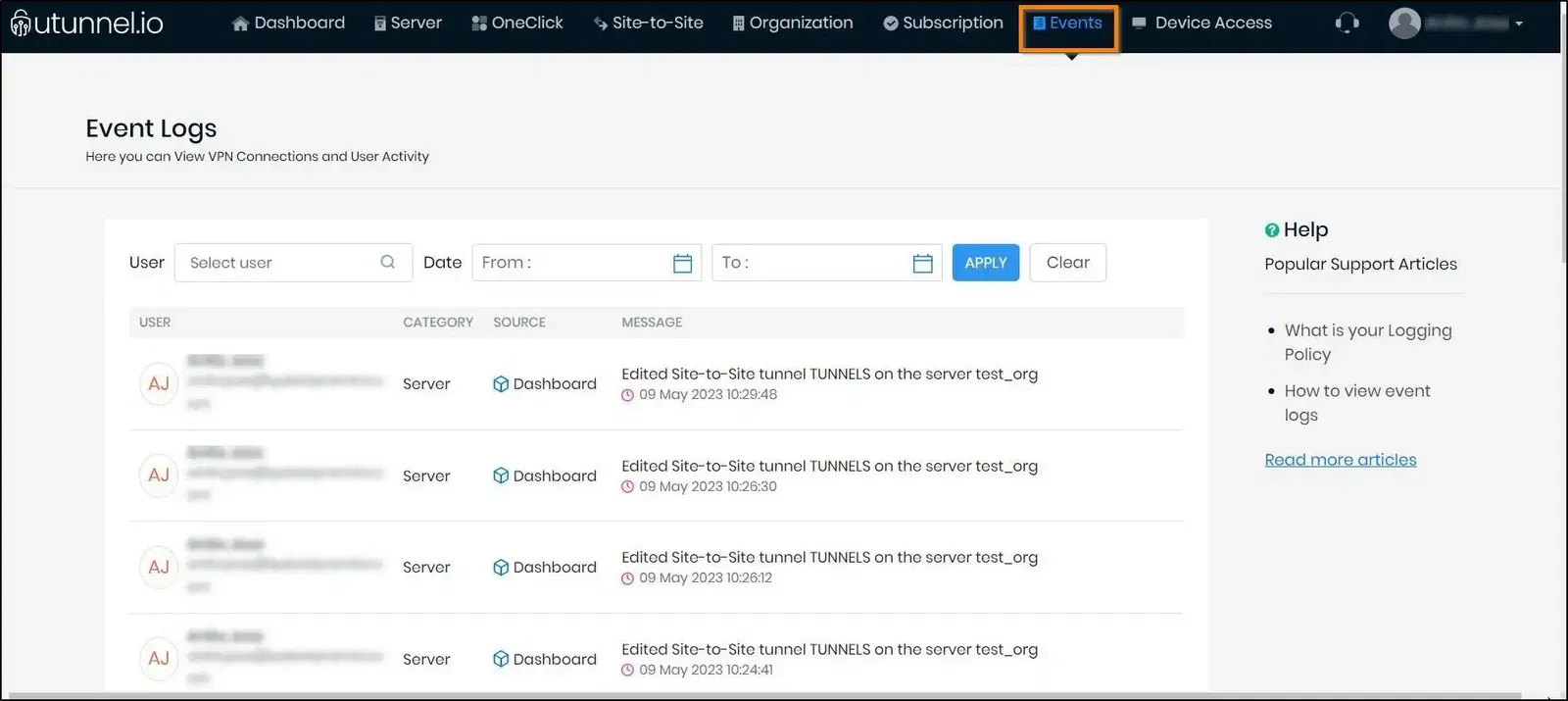 4. You can filter the events based on a user or dates.