If you want to have detailed statistics of your VPN usage, then UTunnel gives you the option to track it. All you need to do is to enable the Server Stats and Logs feature on your UTunnel server. This will give you an overview of the persons connected to the VPN. The stats and logs drill down to details, such as the connected devices, protocols, connection time, disconnection time, etc.
1. Log-in to your UTunnel account and navigate to the UTunnel dashboard that displays the details of your UTunnel VPN server. Click on the Server tab at the top menu to view your servers.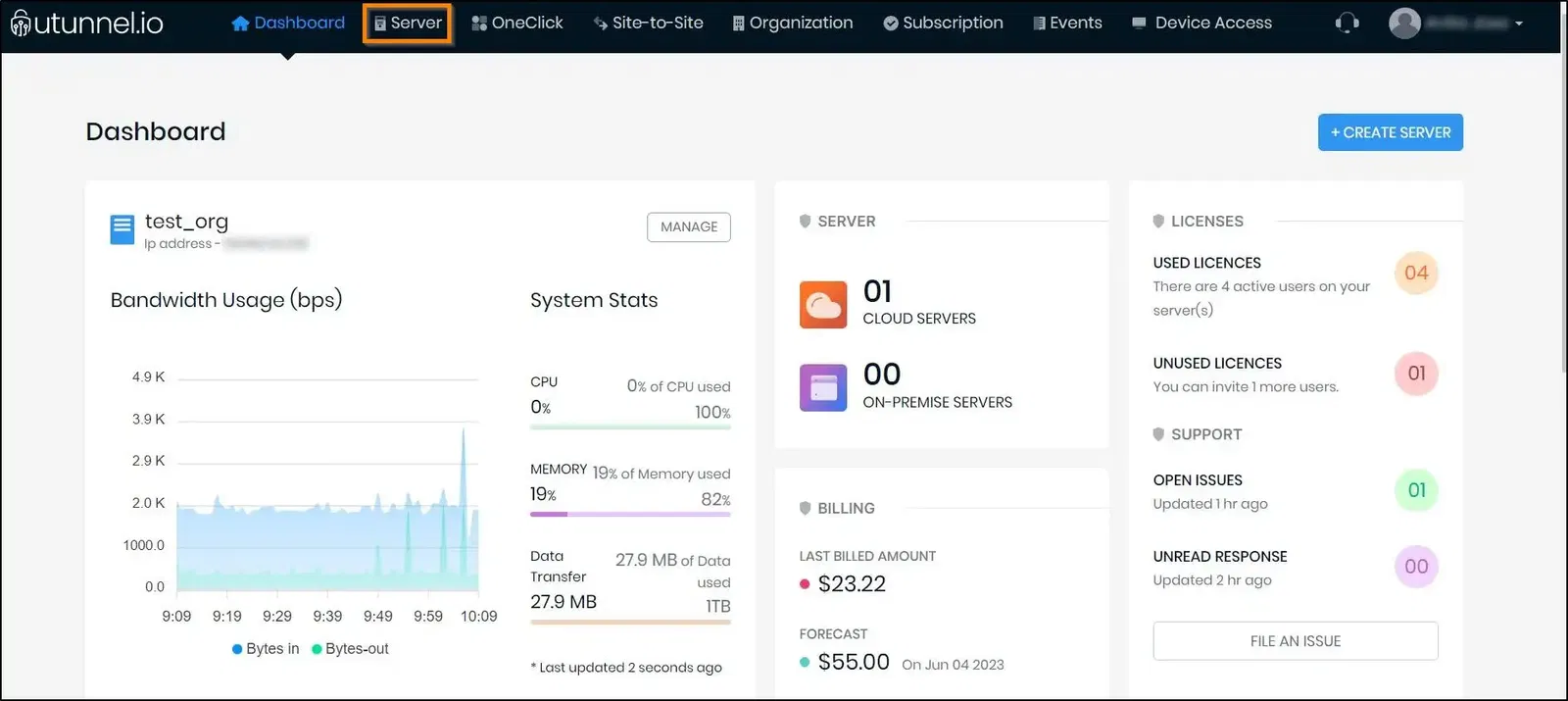 2. Click on your preferred server to view more details about the server.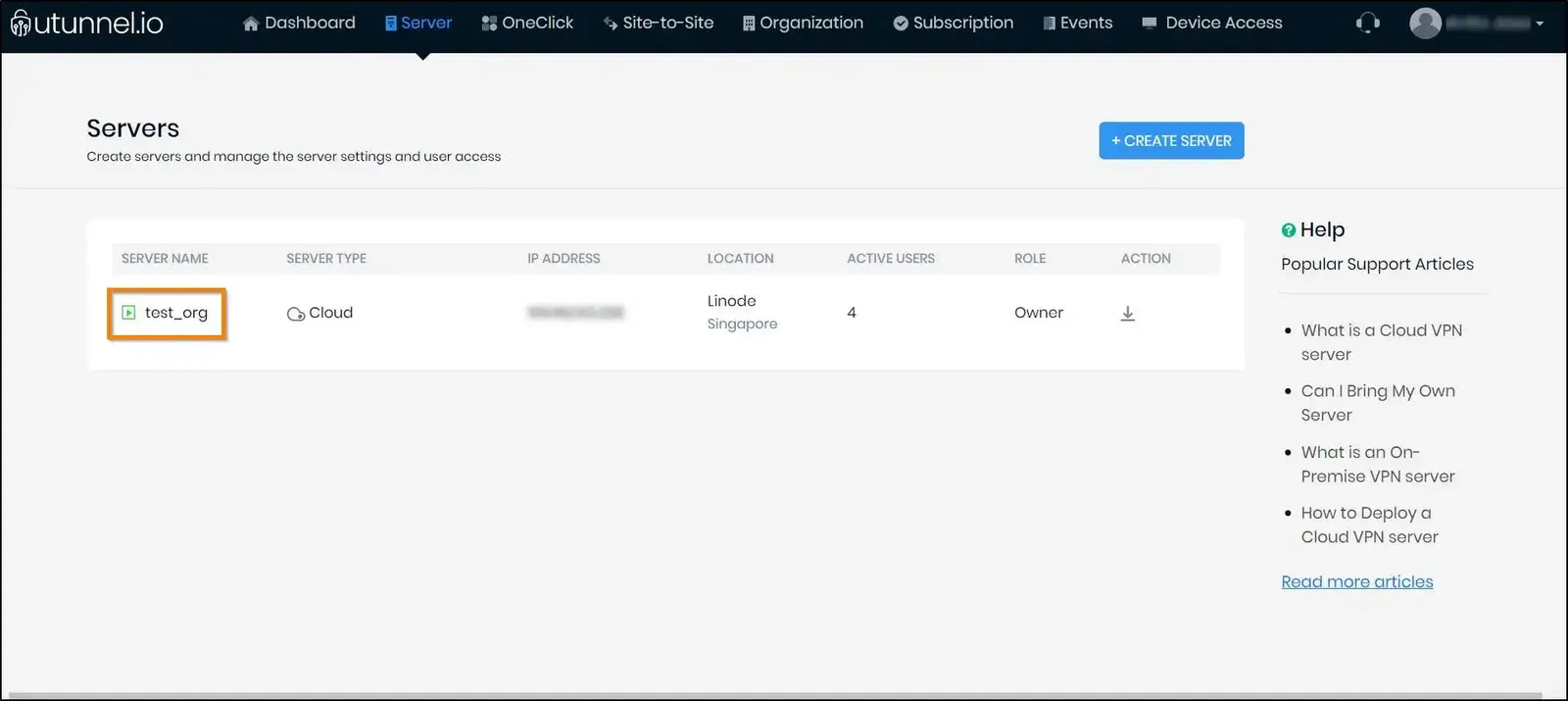 3. You will land on the server details page of that particular server. Select Settings from the left side menu.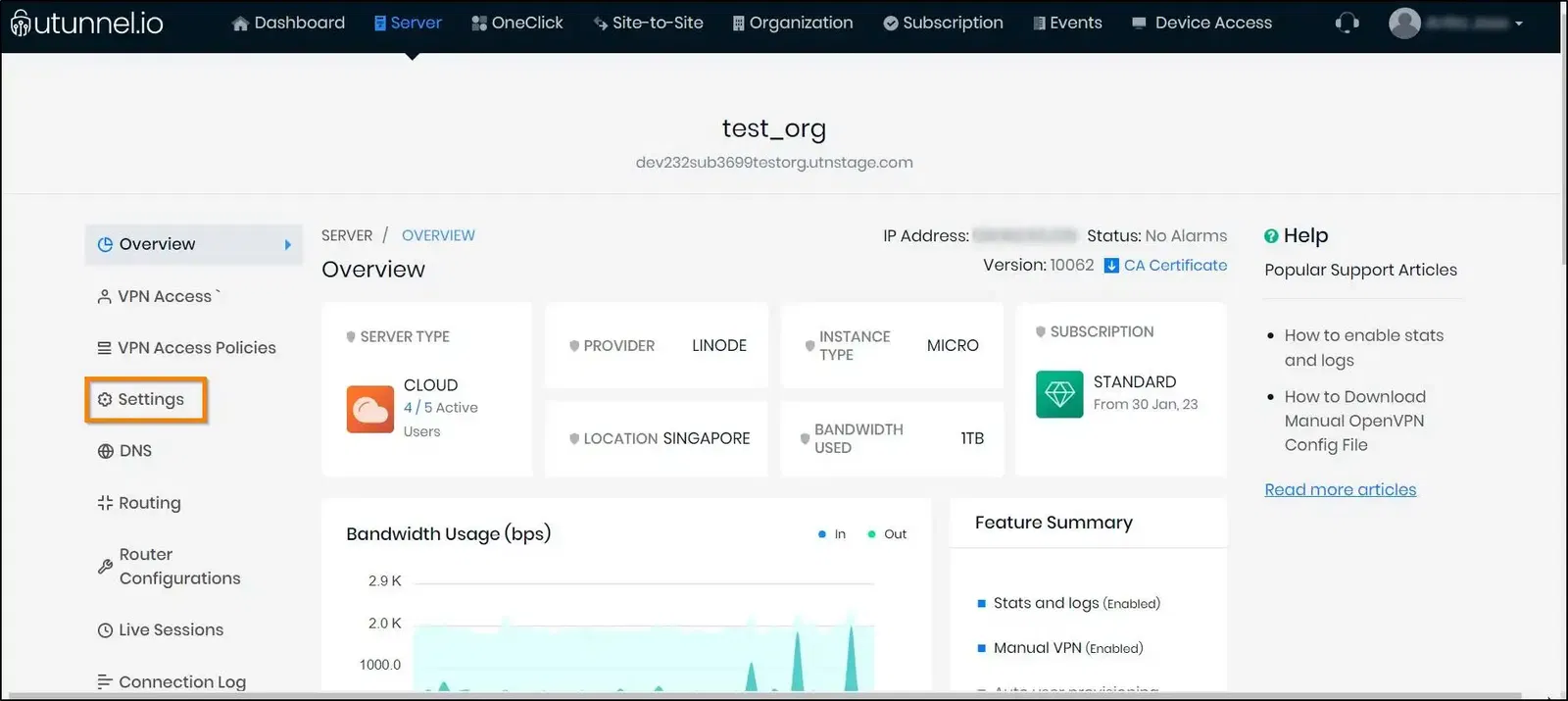 4. Select Enable stats and logs feature below General Settings. Click on the SAVE CHANGES button at the top right to apply the changes.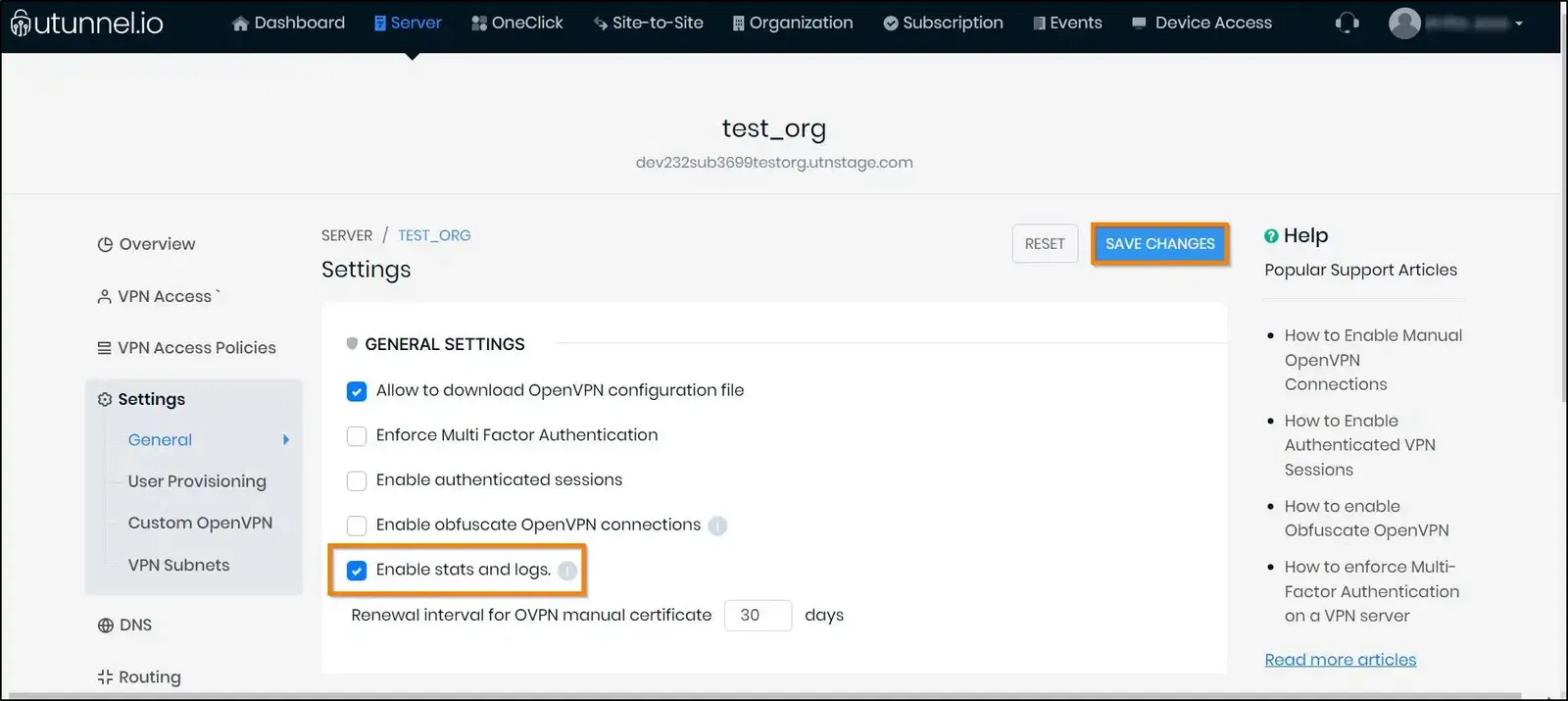 5. In order to reflect these changes onto the VPN server, a service restart needs to be performed on the server. Click on the Apply button on the prompt asking you to restart the service.
For a cloud VPN server, the service restart will be performed automatically. But, in the case of an on-premise VPN server, you have to restart it manually.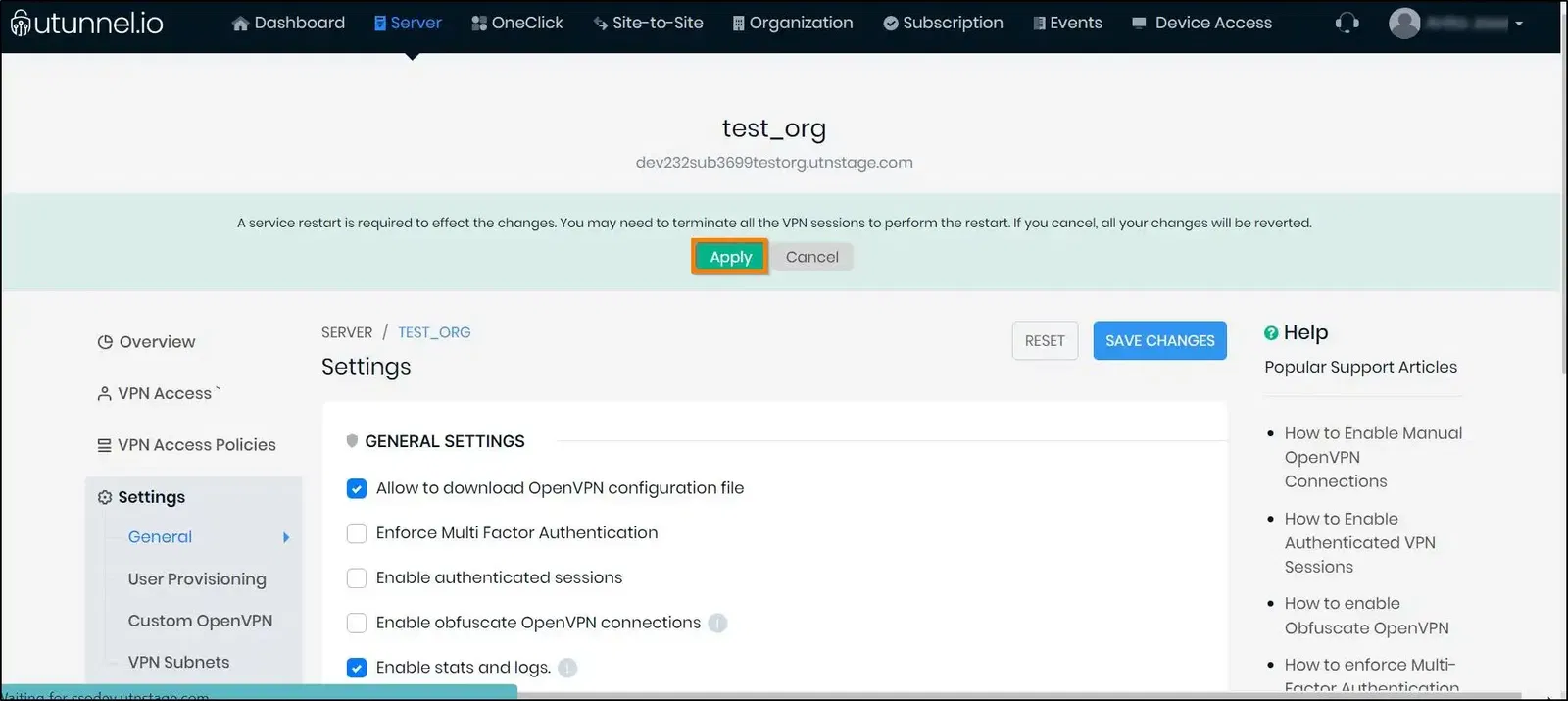 6. Please wait while the VPN service gets restarted to effect the changes made on the server.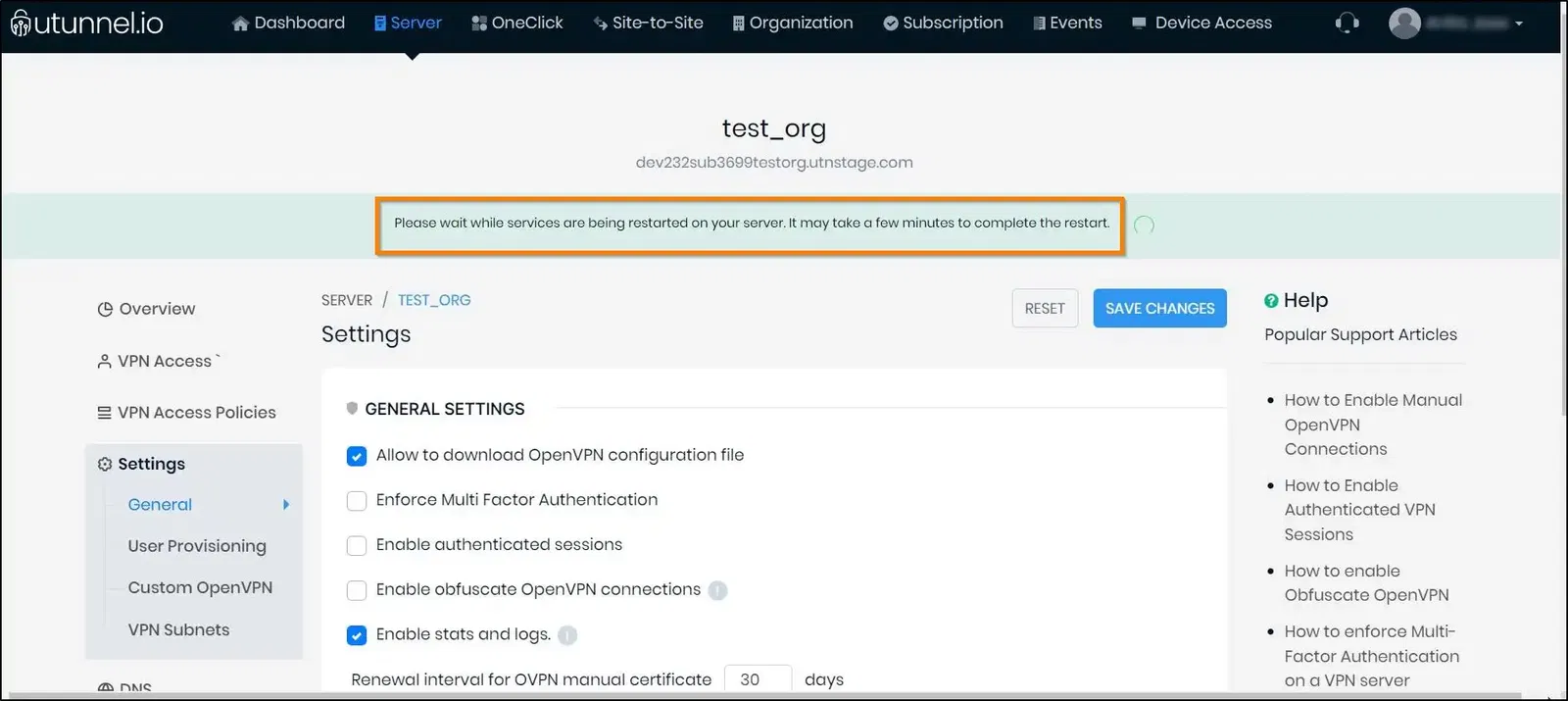 7. Once the service is successfully restarted, you will get a confirmation message.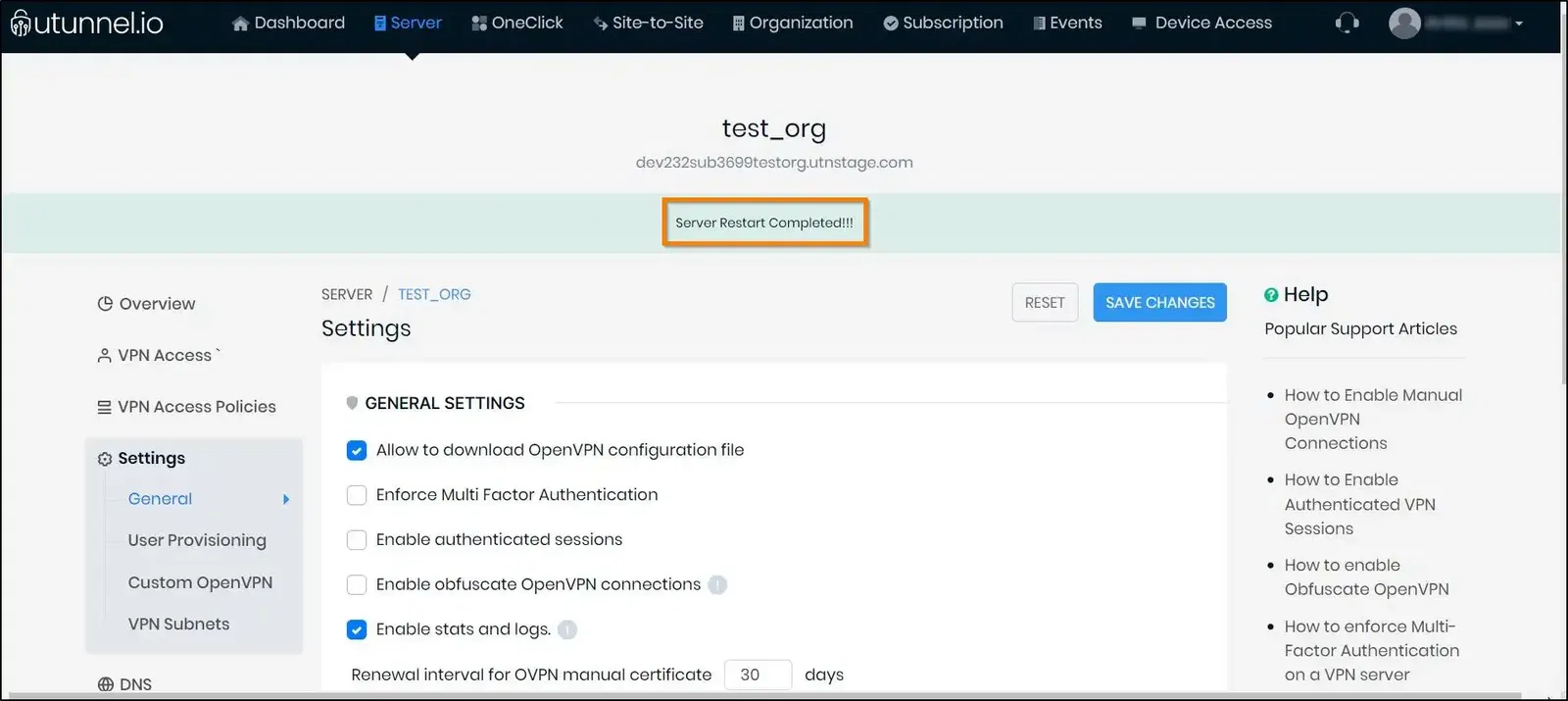 Now you have enabled Stats and logs on your UTunnel VPN server.
If you need further assistance, contact our support team.