When computers want to connect to the internet, the DNS service, or Domain Name System, is in charge of translating domain names into numeric IP addresses. By default, MeshConnect uses Cloudflare's and Google's DNS servers to convert domain names into IP addresses. However, users can bring their own DNS server to MeshConnect and use it instead of the default values.
This article describes how to enable an external DNS server on a MeshConnect network from the UTunnel web dashboard.
1. Log in to the UTunnel Organization account and navigate to the MeshConnect tab.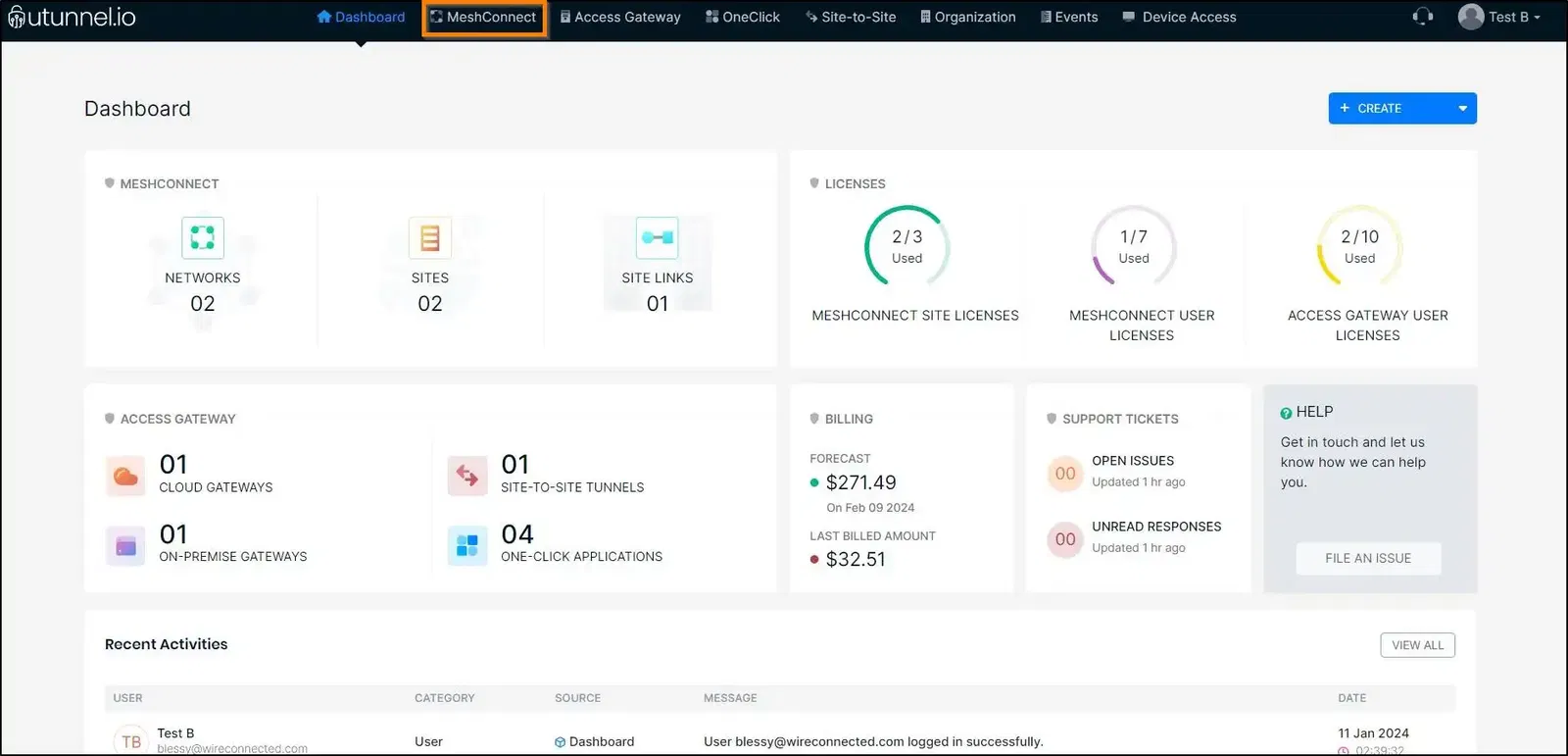 2. Click on the network on which you want to enable external DNS.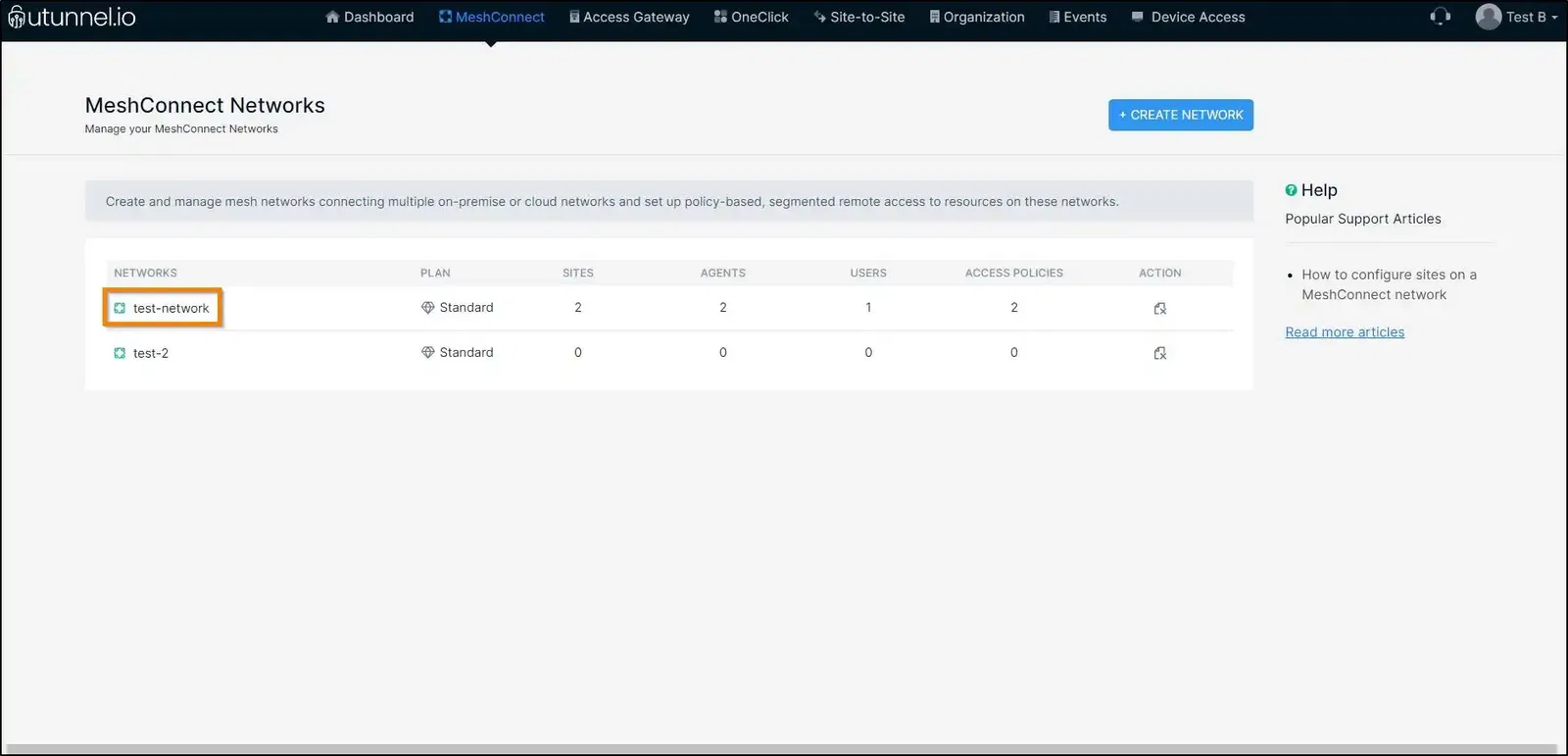 3. Navigate to the DNS section in the left-side menu and click on it.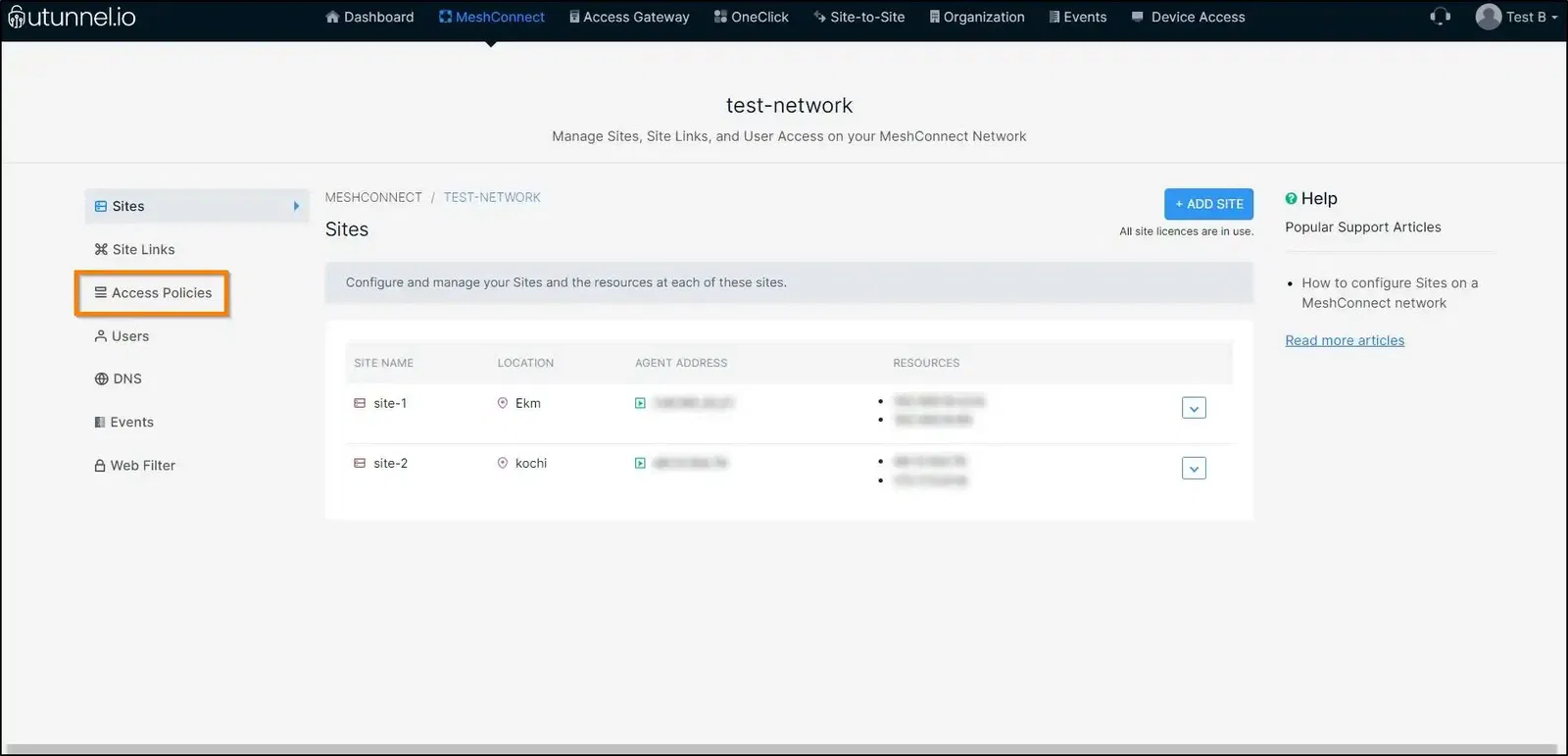 4. Key your DNS server IP addresses into the corresponding fields and click on the SAVE CHANGES button to save the edits.