This guide will allow you to configure Utunnel OpenVPN on your ASUS Merlin router.
Downloading UTunnel OpenVPN configuration file
1. The first step in setting up OpenVPN set up on ASUS Merlin router is to obtain UTunnel OpenVPN file. Visit our website and click LOGIN button at the top right to sign in with your UTunnel login credentials.


2. You will reach the UTunnel Dashboard window. Click on the Server tab at the top menu from where you can download the OVPN File.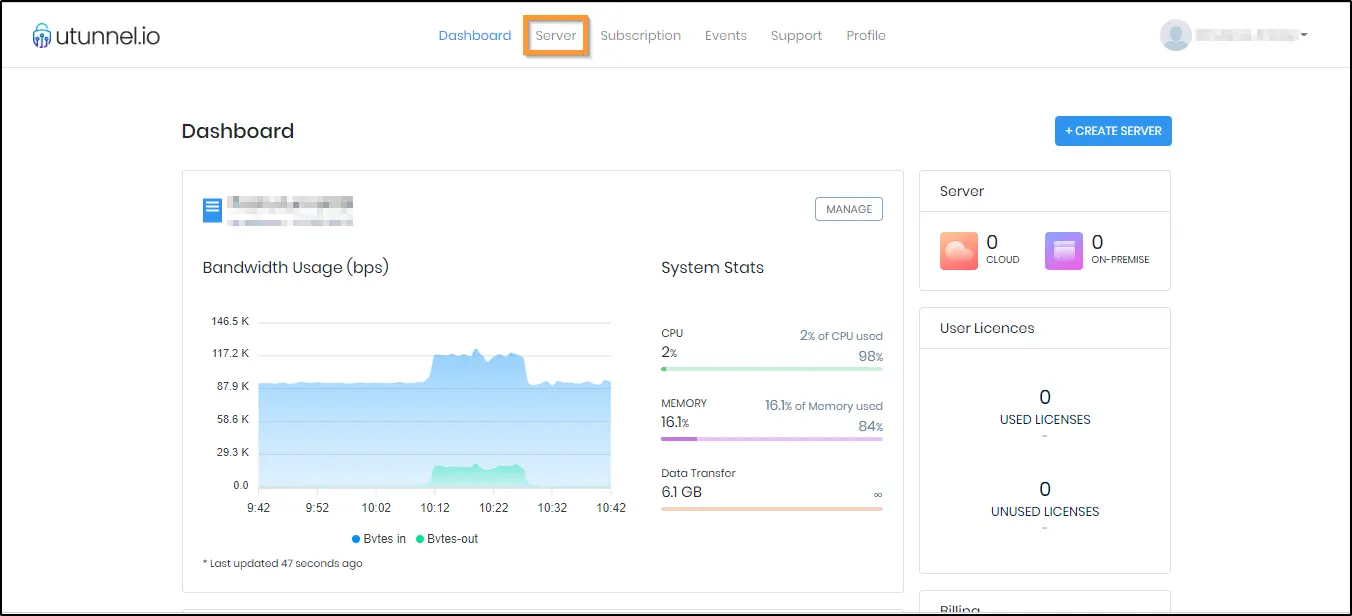 3. Select the UTunnel server from which you want to download the OVPN file. Click on the download icon to download the file.

4. Navigate to Server and go to server settings and click on ADD ROUTER button to generate the router config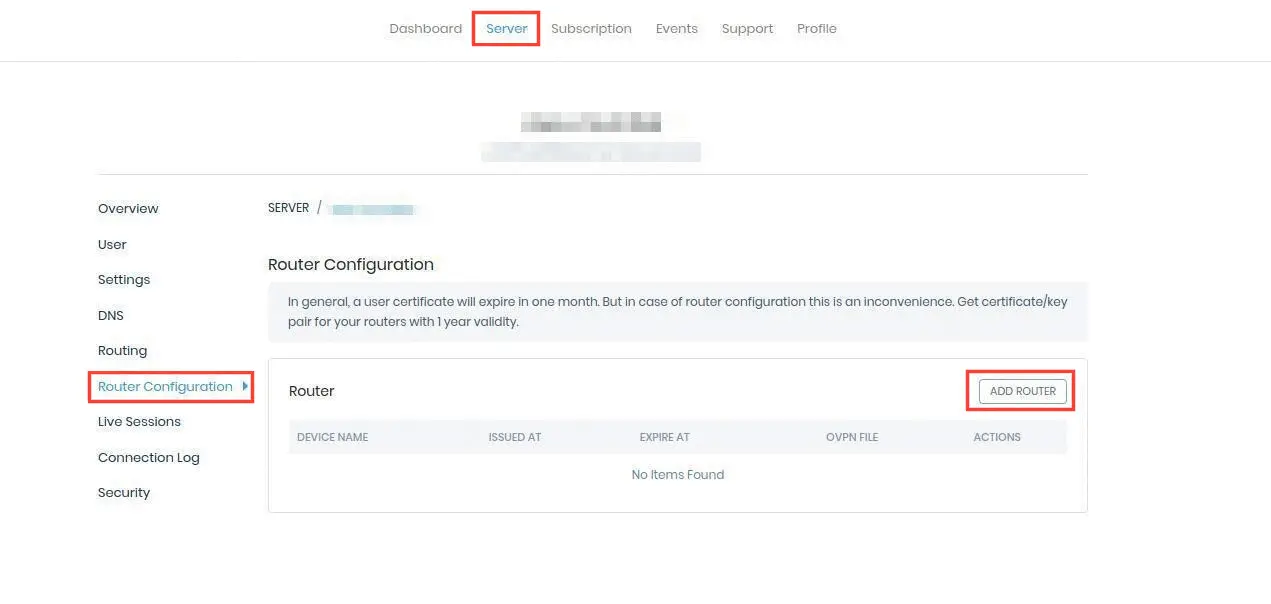 Give your desired name for the config.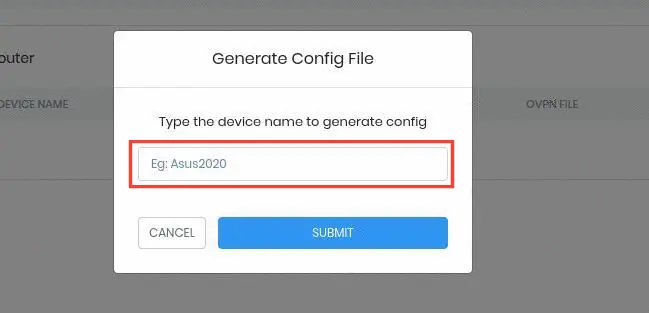 Now download the router config ovpn file to your preferred location.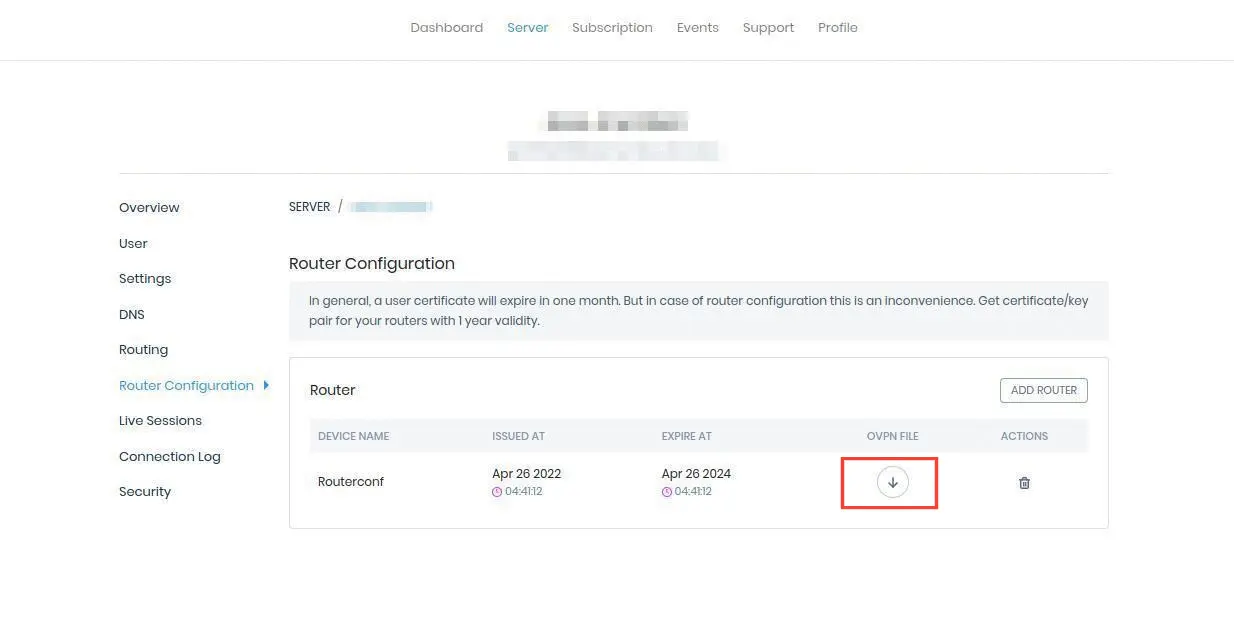 Installing OVPN file
5. Type your ASUS Merlin router's default IP address or router.asus.com in your browser's address bar to access the control panel. If you have changed the IP address, enter that to continue. Sign in with your ASUS Merlin router account. You will land on the router's default settings. Find Advanced Settings from the left side menu and select VPN.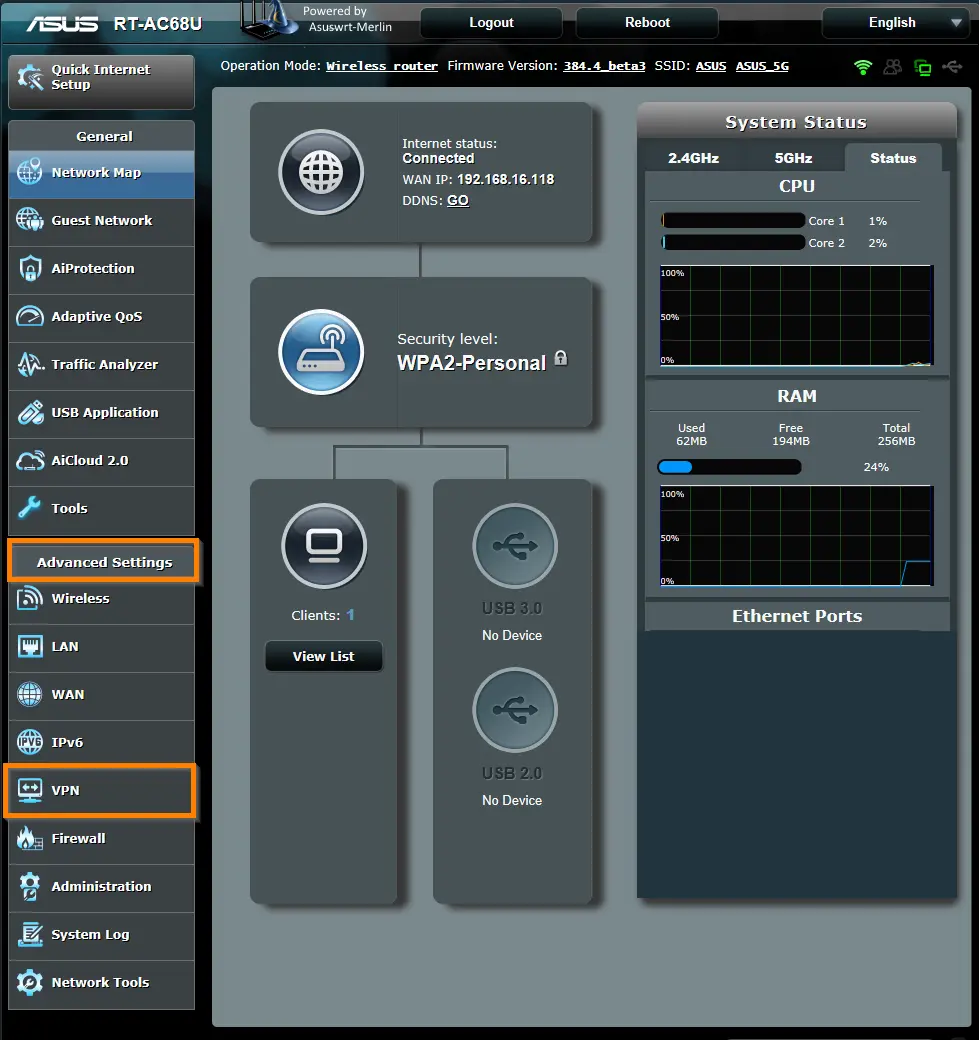 6. Select VPN Client tab. Find out Import .ovpn file field below Client Control and Upload OVPN file from the saved location. Once the upload is complete the control panel reloads itself and automatically update the required fields. Click on the Apply button to effect the setup.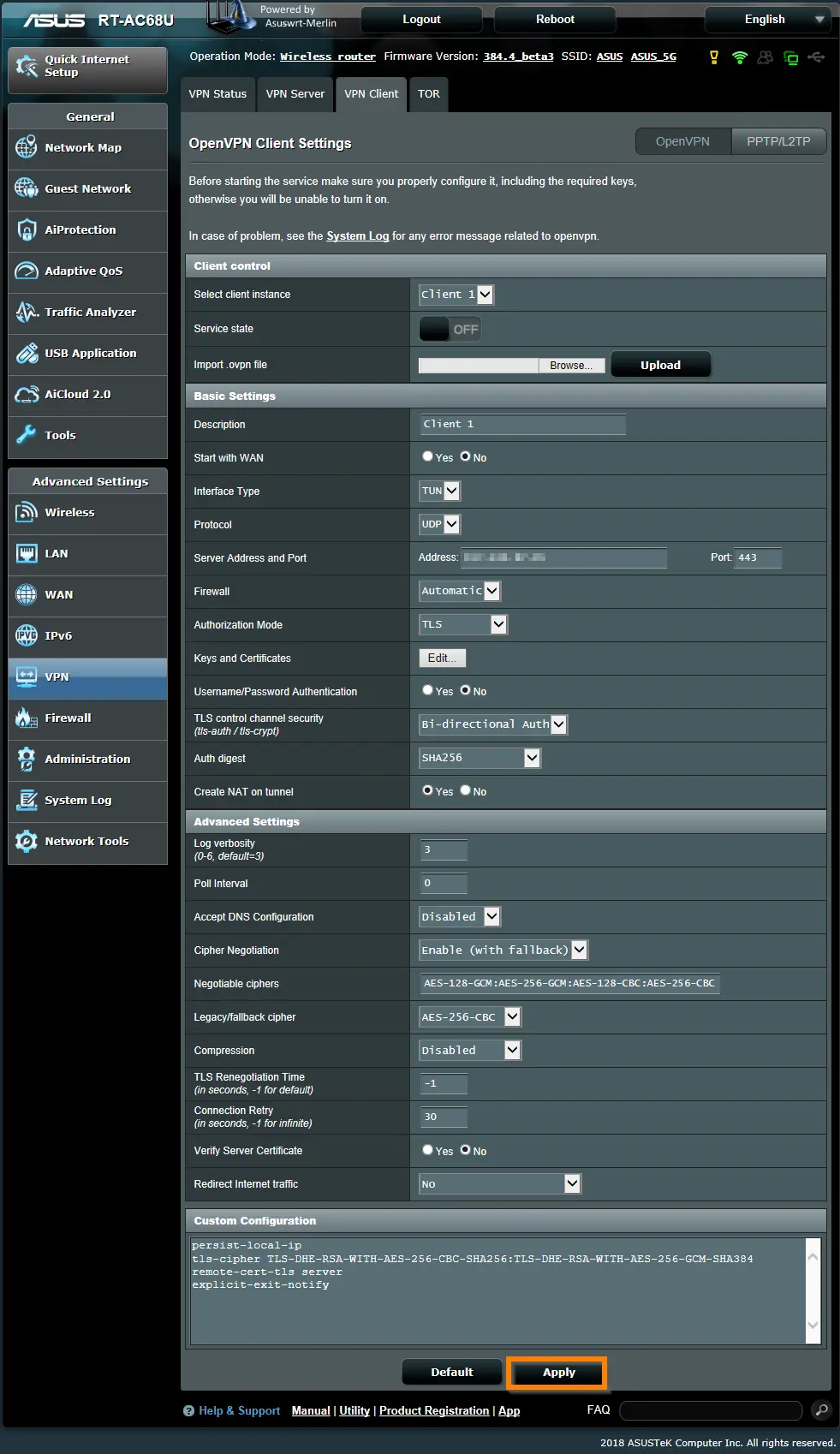 7. Now toggle on the Service state button below Client control section to turn on the VPN. Your local and public IP will be displayed in the field.