You can download the manual OpenVPN configuration file from the UTunnel web console by following the instructions below. Before you can download the OpenVPN configuration file for a server, you need to enable manual OpenVPN connections first from the server settings.
To enhance security, UTunnel uses certificate based authentication for VPN sessions and this certificate is included in the configuration you download from the UTunnel dashboard. By default, the validity for this certificate is 30 days. You will not be able to establish VPN connections once the certificate is expired. In such cases, you will need to download the new configuration file and use it for establishing VPN connection. The expiry period is configurable, it can be extended upto 180 days. To reset the cerificate expiry period, login to UTunnel dashboard as a server admin, go to server's Settings page and modify the value for Renewal interval for OVPN manual certificate parameter.
1. Log into the UTunnel web console and navigate to the Server tab.
2. Click on the Download button marked below to view the list of available OpenVPN configuration files.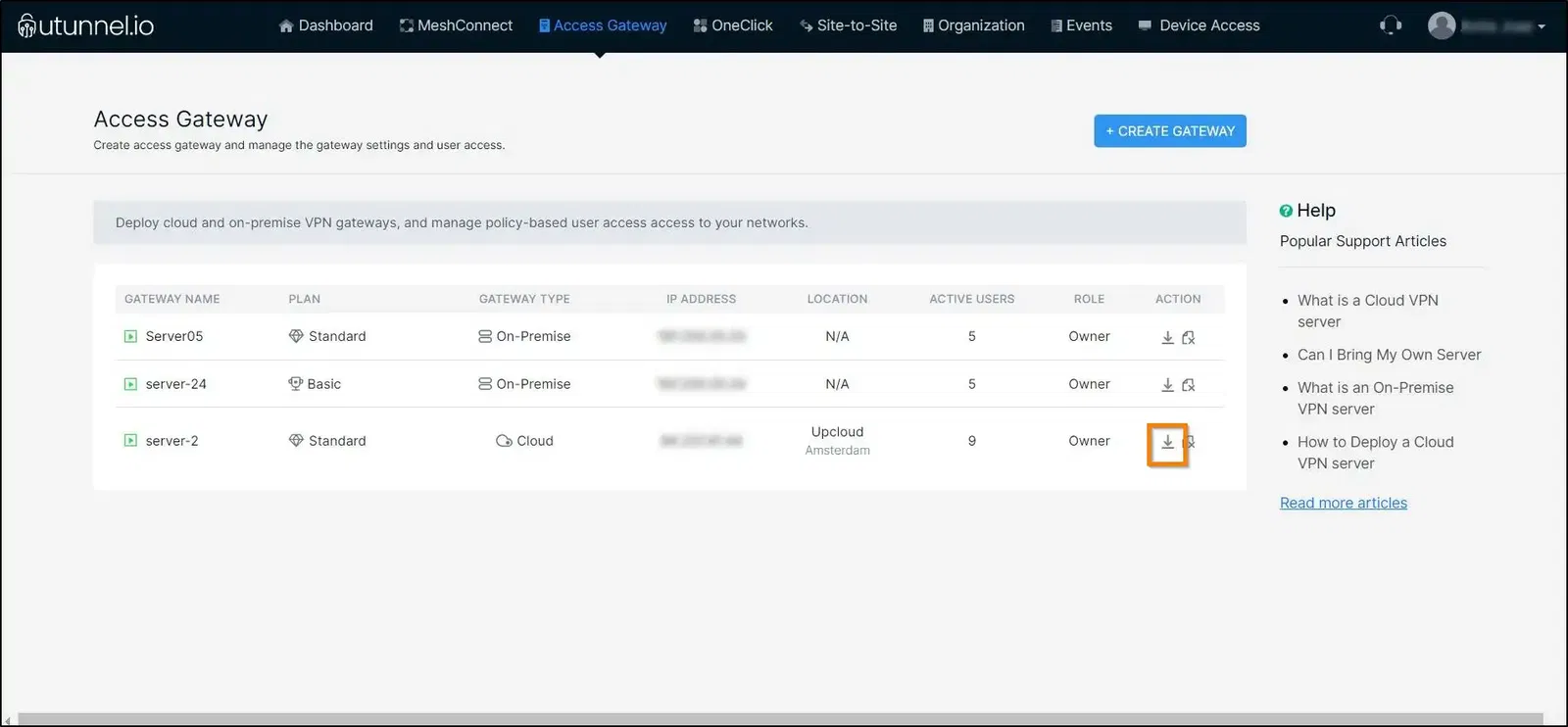 3. You can download the required OpenVPN configuration file directly to your device using the Download button or get the file sent to your email address by clicking the email button.