By default, when VPN is connected, the DNS requests from your device will be answered by a DNS program running on the VPN server itself.
But UTunnel gives you a provision to use an external DNS server on your VPN server. Once an external DNS is enabled and configured, all DNS requests will be sent to it when a VPN connection is active. You can follow this guide to set up the external DNS.
1. Visit our website and click LOGIN button at the top right to sign in with your UTunnel login credentials.

2. You will land on the UTunnel dashboard that displays the details of your Utunnel VPN server. Click on the Server tab at the top menu to view your servers.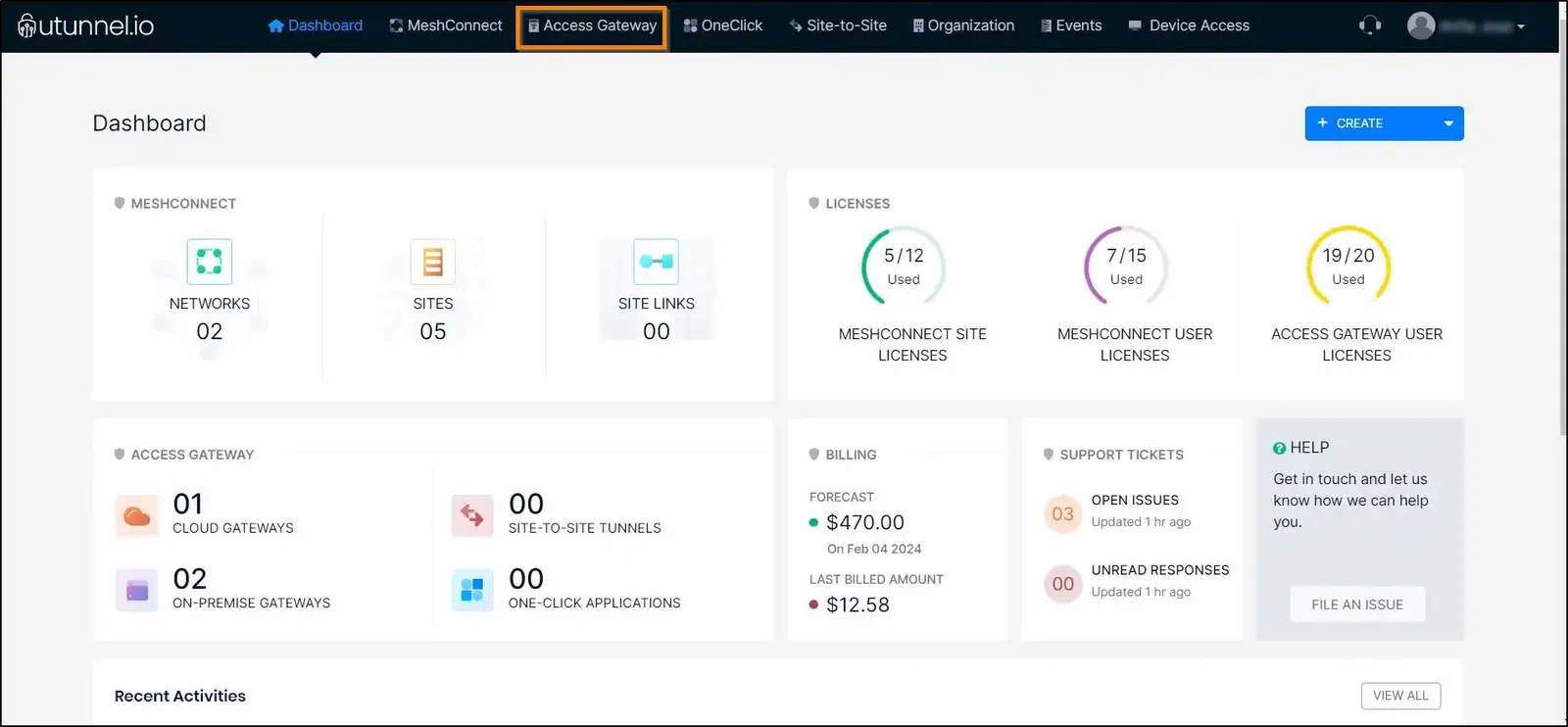 3. Click on your preferred server to view more.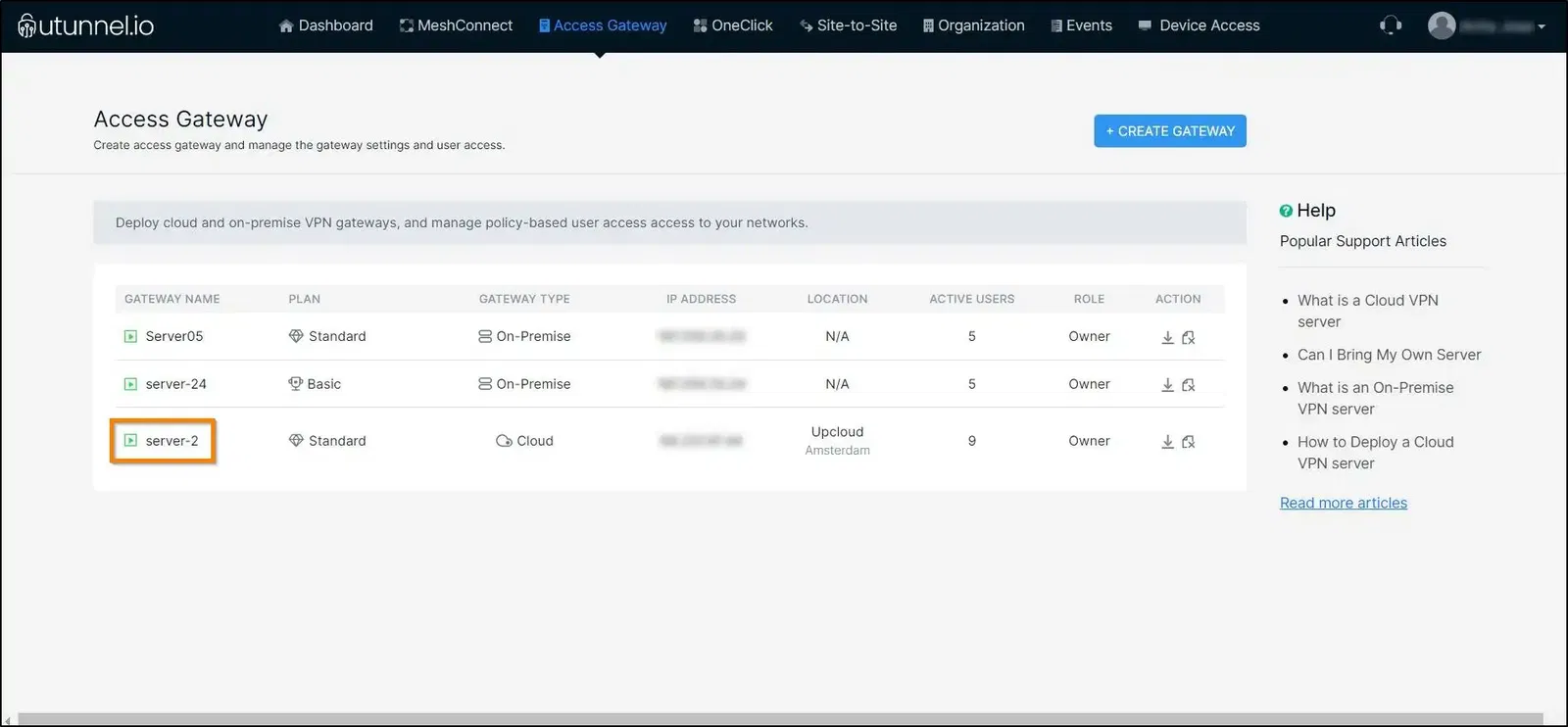 4. You will land on the server details page of that particular server. Select DNS from the left side menu.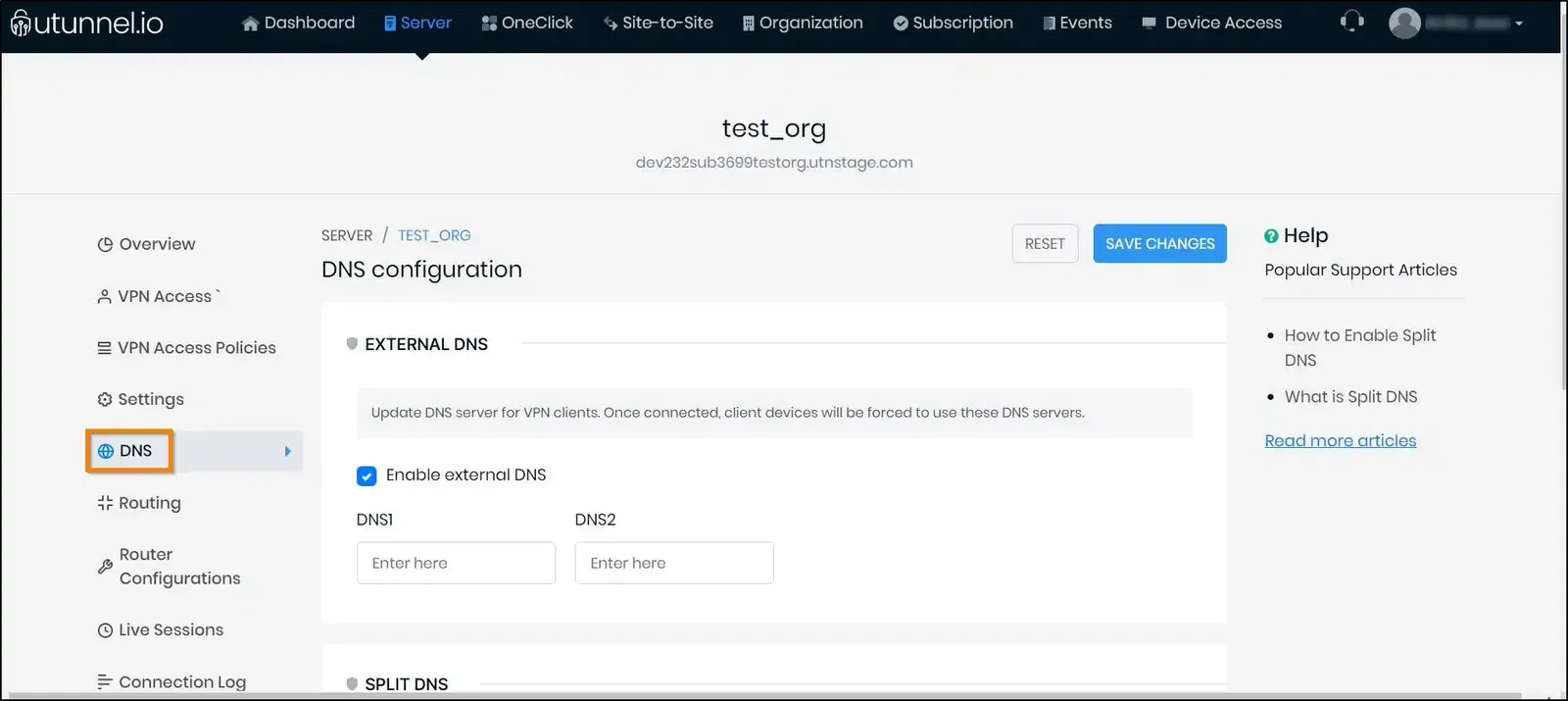 5. Select "Enable external DNS". Enter your primary and secondary DNS server IP addresses in "DNS1" and "DNS2" fields respectively. In case, if you don't have a secondary DNS server, update both primary and secondary with the primary server's IP address. Click on "Apply Now" to effect the changes you have made on the server.
If you want to enable Split DNS, click to select Enable Split DNS and click ADD to enter the domain name. Click SAVE CHANGES to effect the changes made.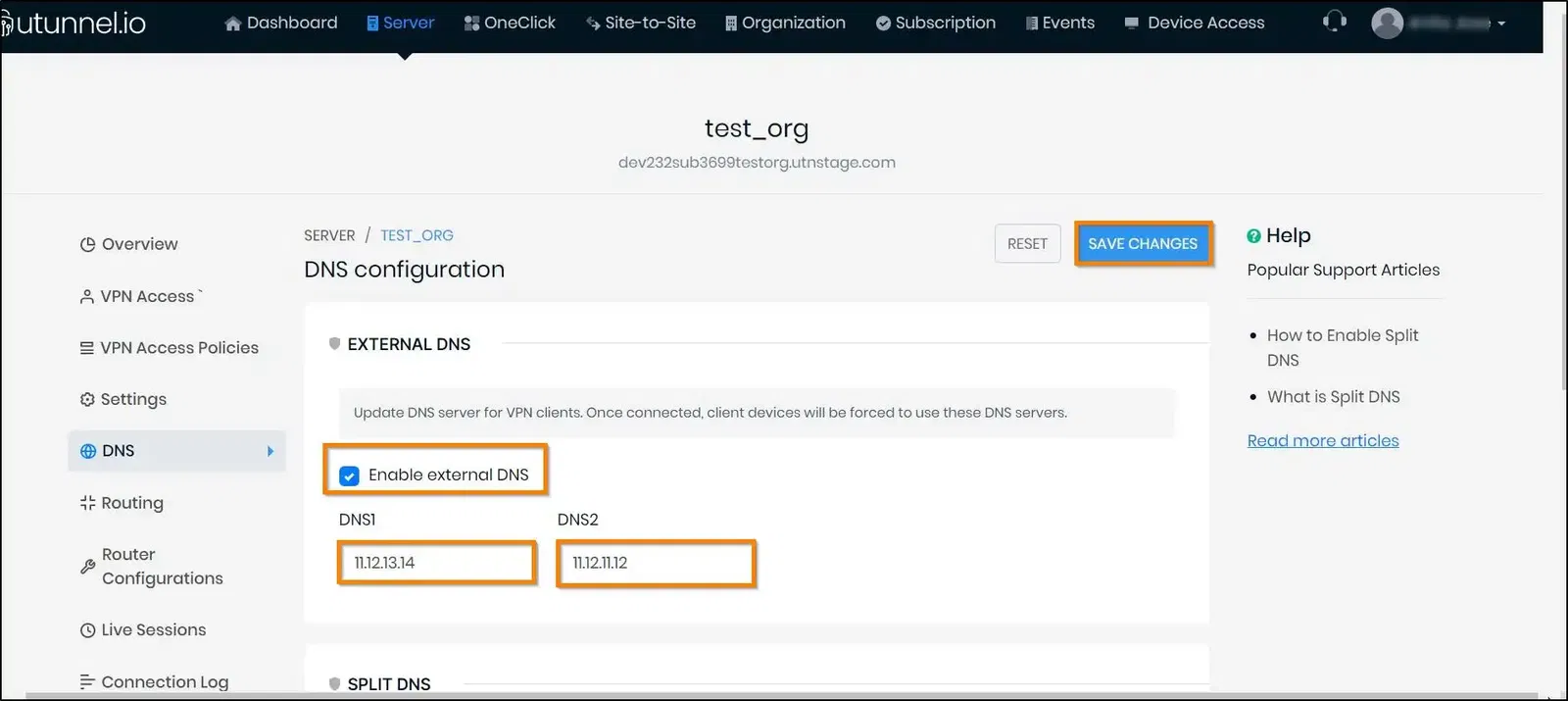 6. In order to reflect these changes onto the VPN server, a service restart needs to be performed on the server. Click on the Apply button on the prompt asking you to restart the service.
For a cloud VPN server, the service restart will be performed automatically. But, in the case of an on-premise VPN server, you have to restart it manually.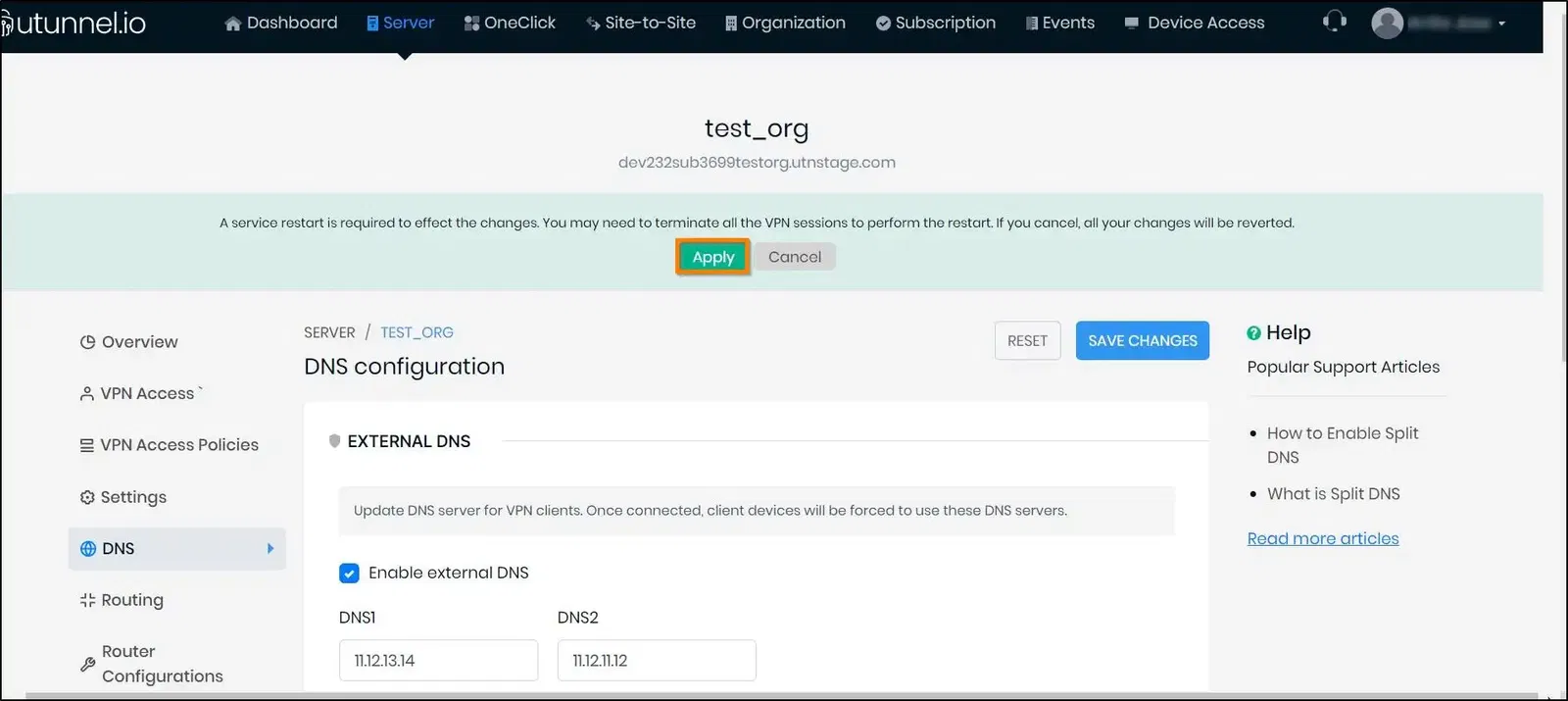 7. The changes made will cause the service to reload. You will get a pop-up message showing the status of the UTunnel service restarting.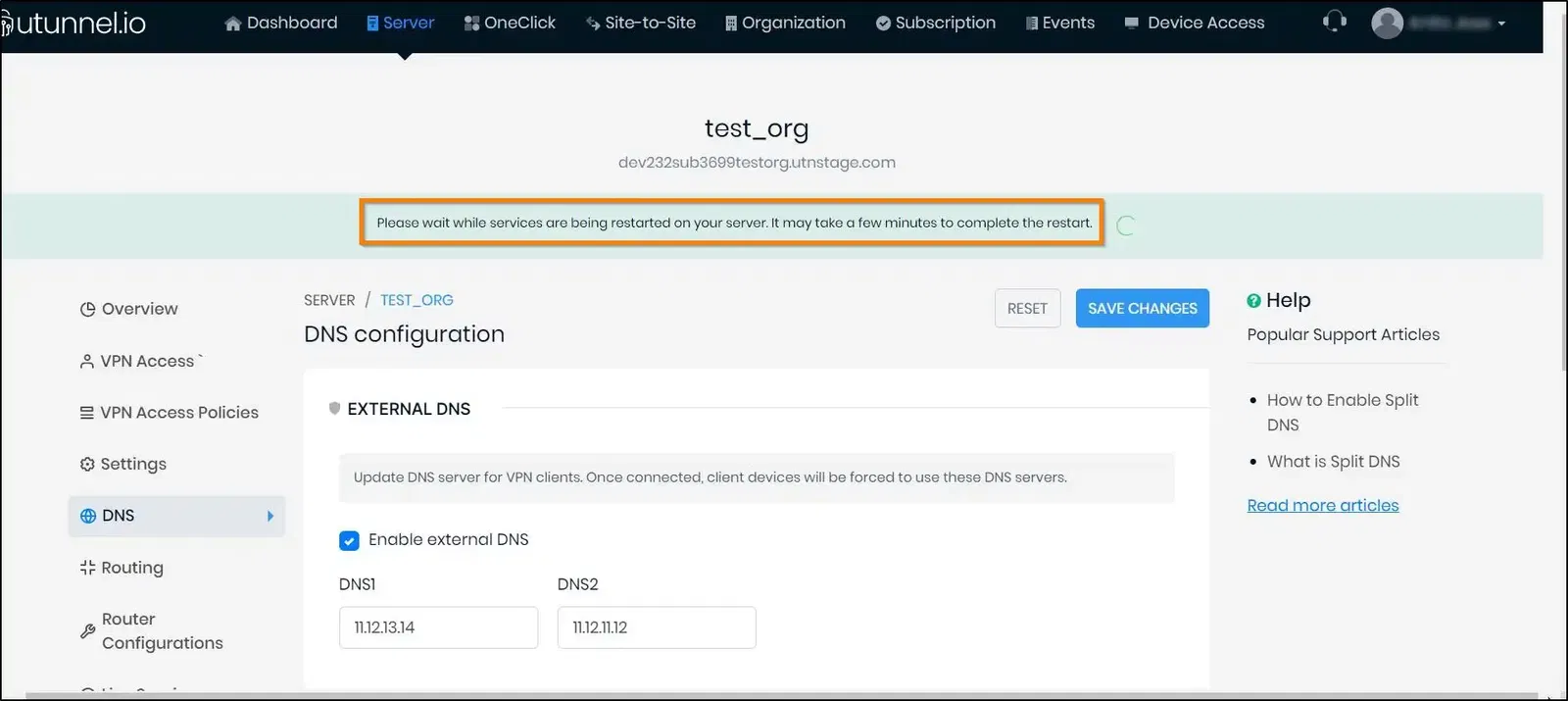 8. You can confirm the UTunnel service restart from the confirmation message.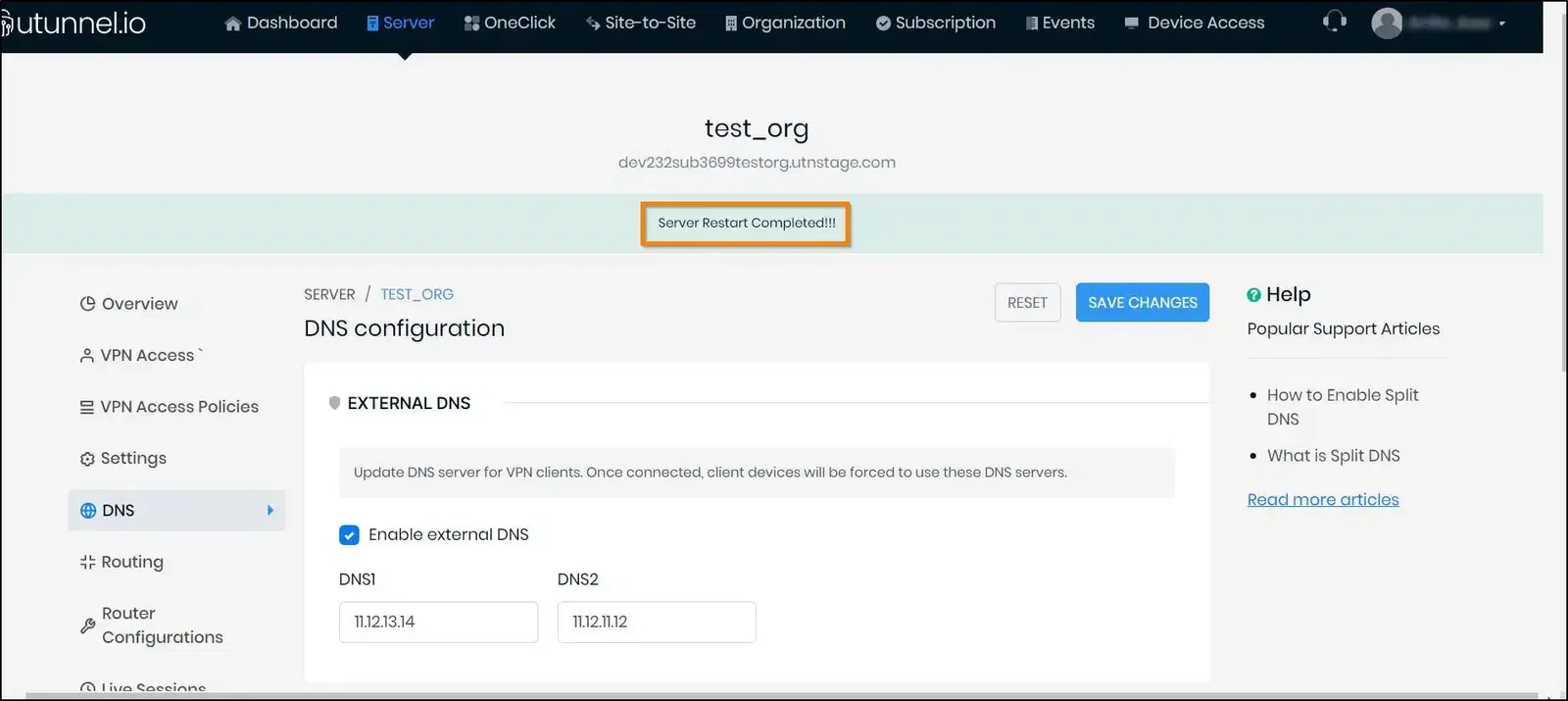 9. While you connect the VPN after enabling the DNS, all client devices will be using these DNS servers.
If you have any queries, please connect with our customer support.