This guide helps to enable and configure split routing on UTunnel VPN server. Split routing refers to sending traffic to specific destination only through a VPN tunnel.
1. Login to your UTunnel account and navigate to the UTunnel dashboard that displays the details of your Utunnel VPN server. Click on the Server tab at the top menu to view your servers.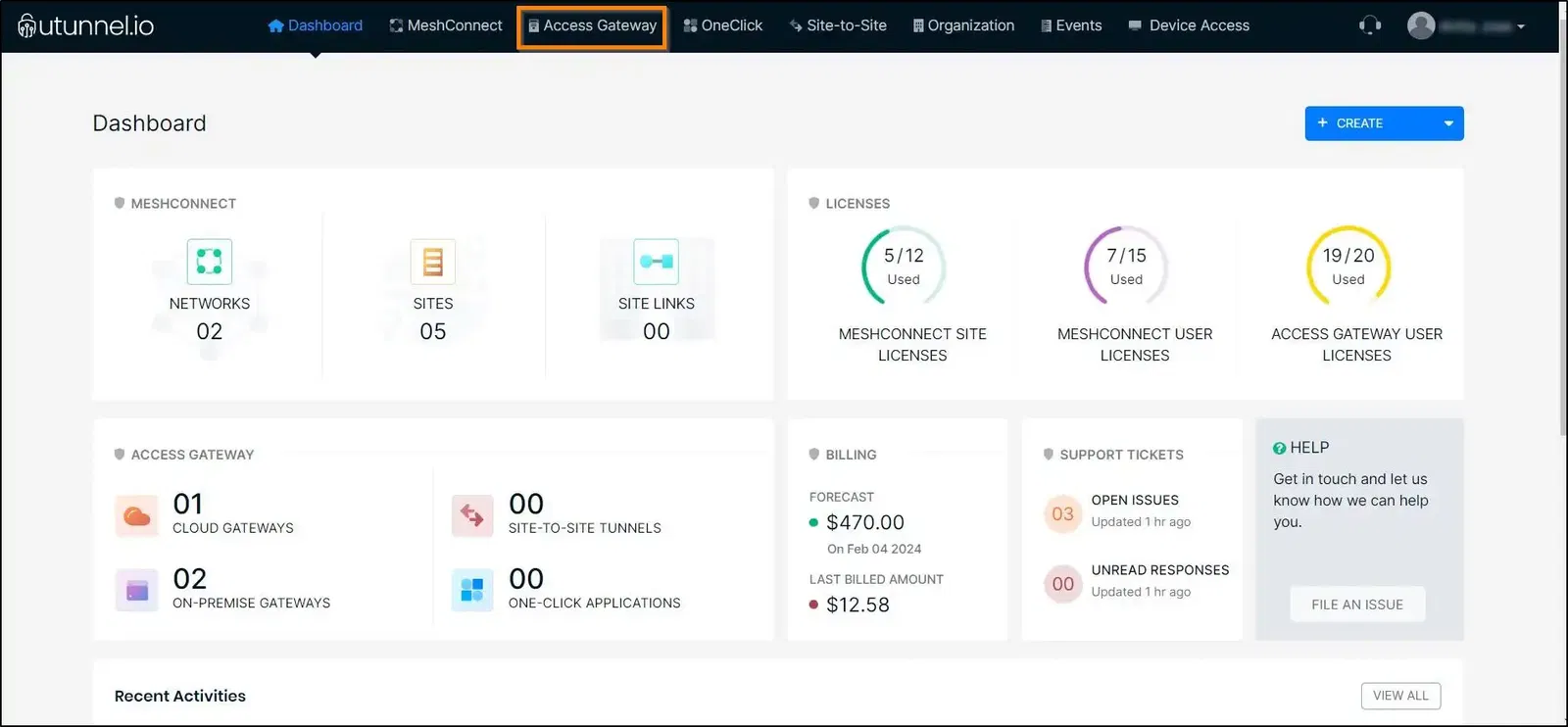 2. Click on your preferred server to view more.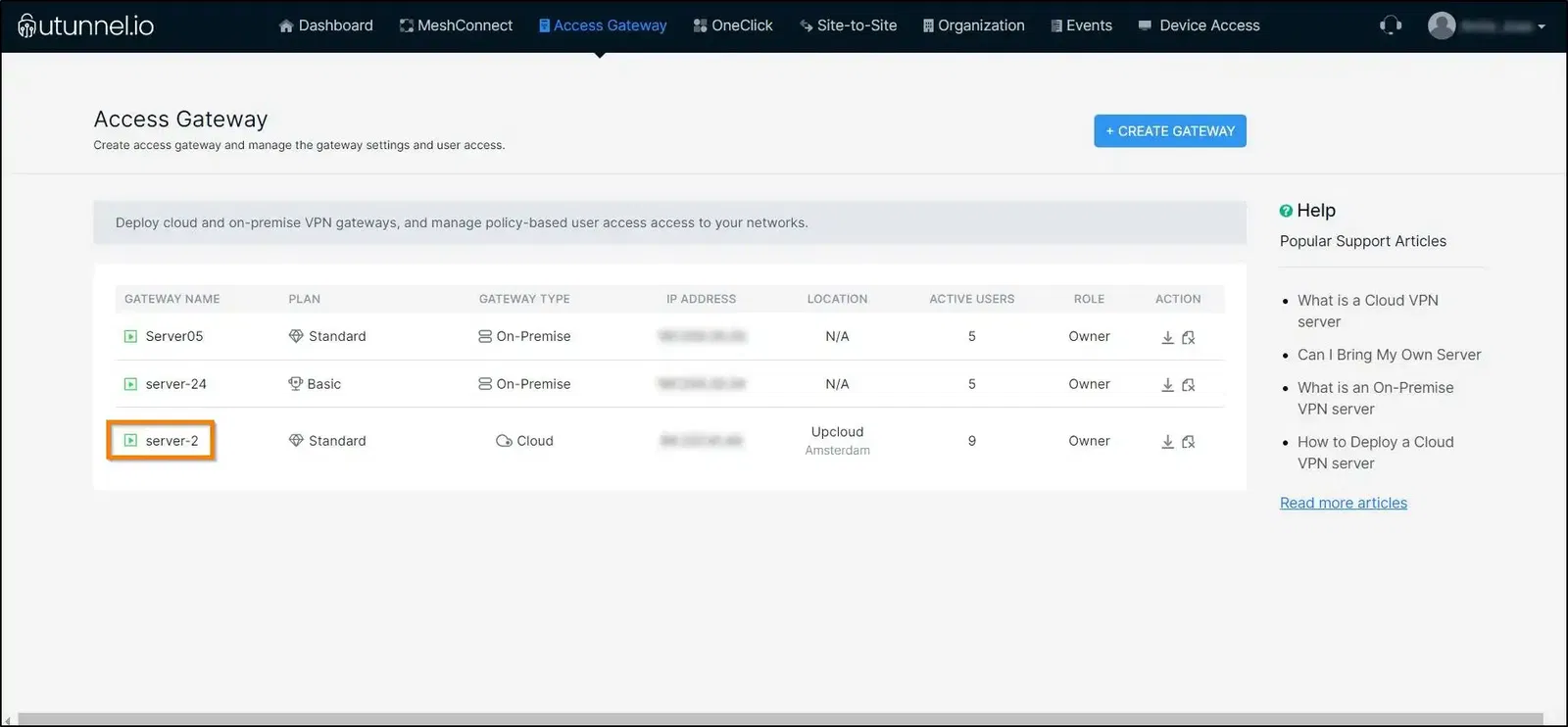 3. You will land on the server details page of that particular server. Select Split routing from the left side menu.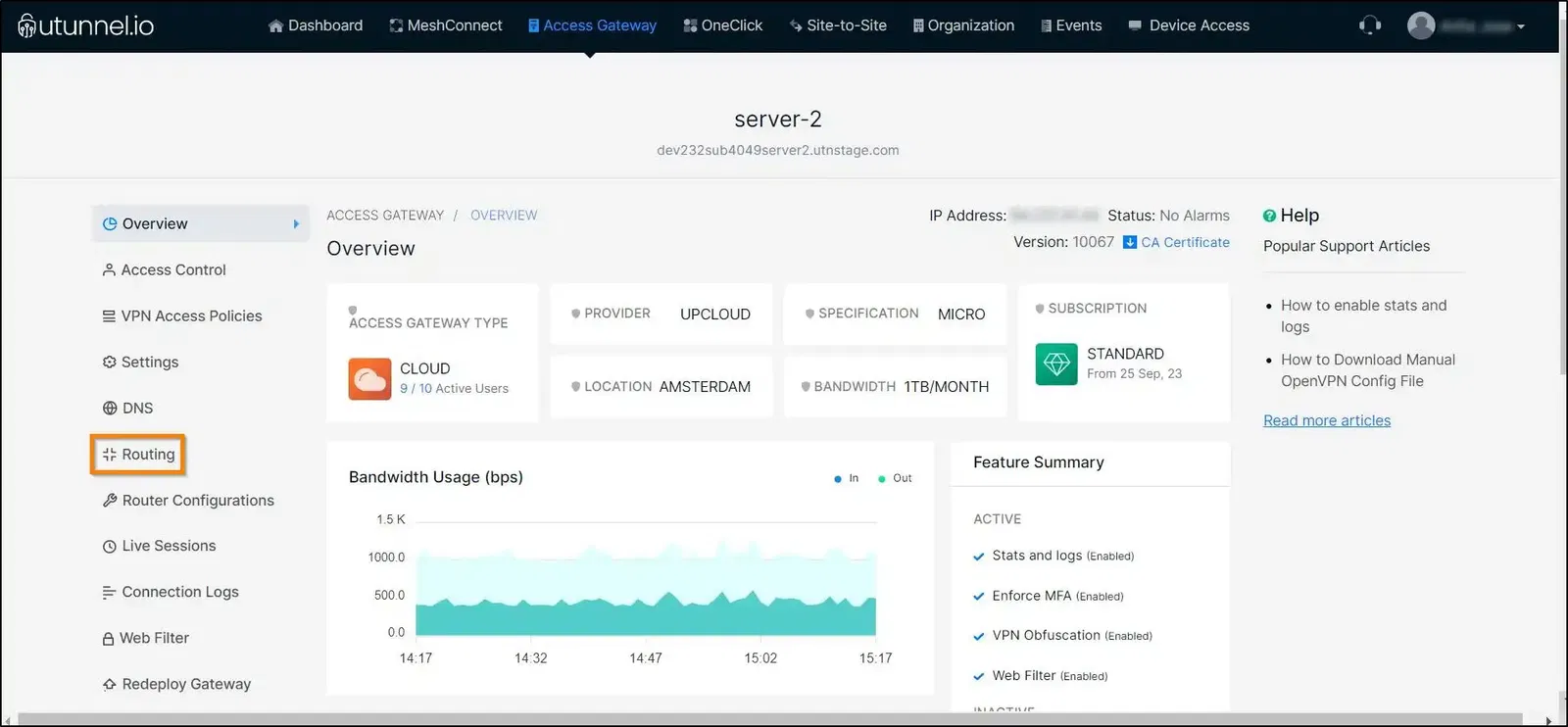 4. Click to select Use Split Routing. Enter the IP address or network that needs to be routed via VPN. Click on the Add button to add each IP address or network. Click SAVE CHANGES button to apply the changes.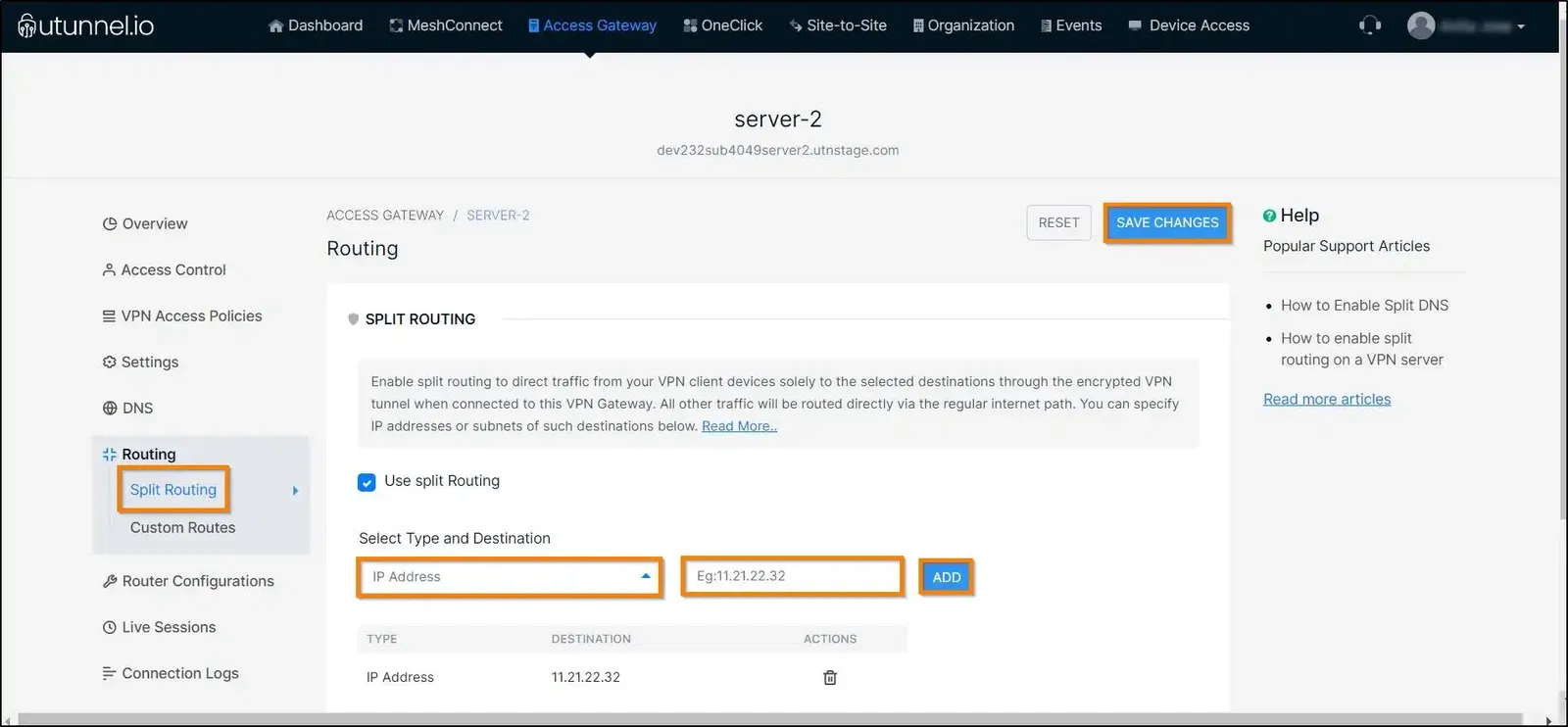 5. Click Ok on the warning message that cautions you about enabling split DNS on your server. If you haven't enabled split DNS, split routing might fail to function without split DNS in certain conditions.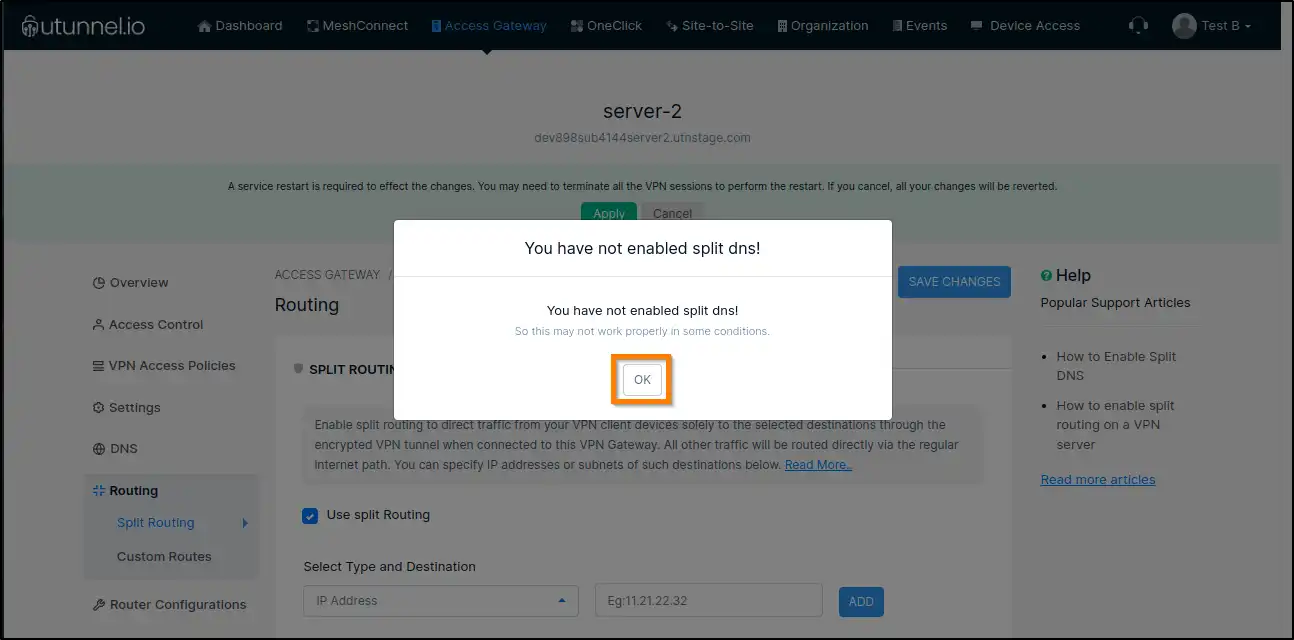 6. In order to reflect these changes onto the VPN server, a service restart needs to be performed on the server. Click on the Apply button on the prompt asking you to restart the service.
For a cloud VPN server, the service restart will be performed automatically. But, in the case of an on-premise VPN server, you have to restart it manually.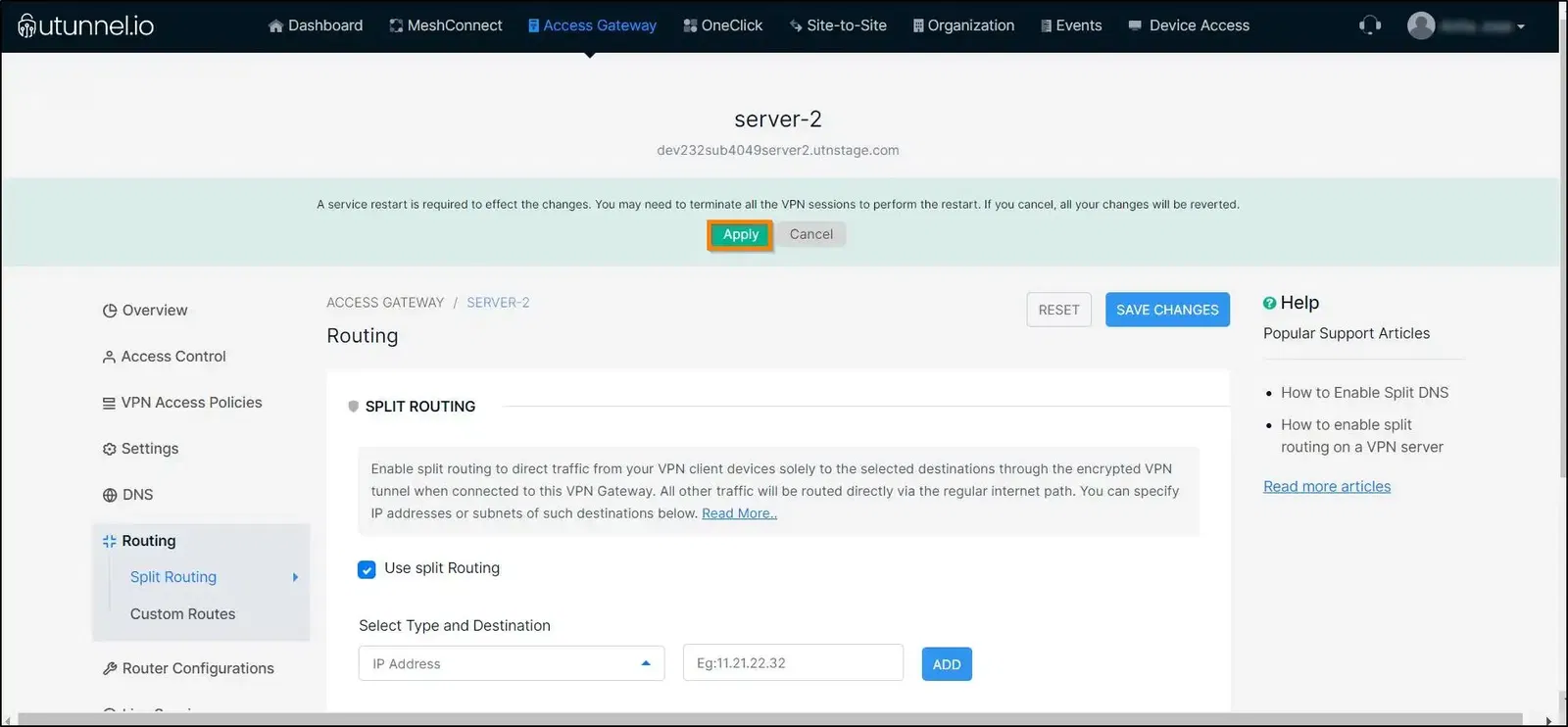 7. Please wait while the service gets restarted.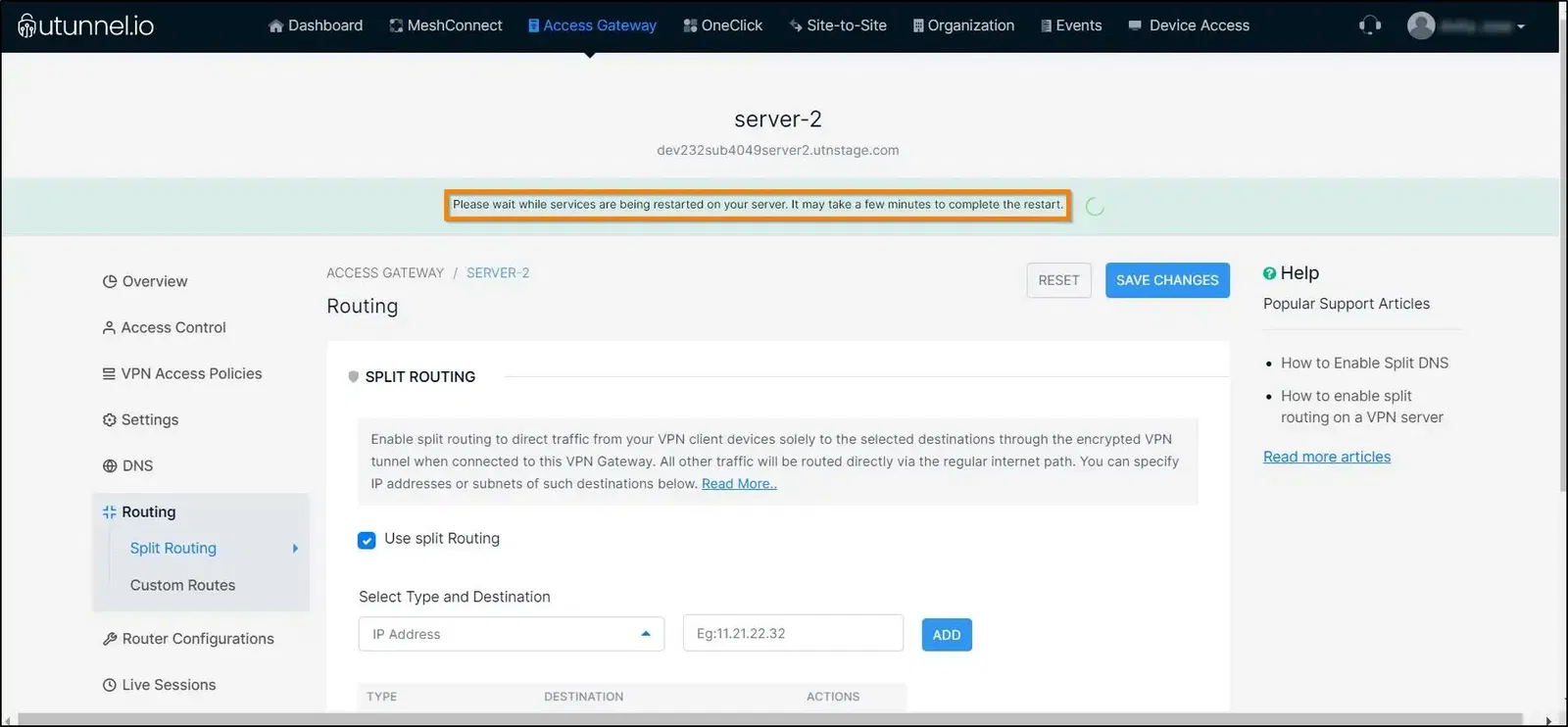 8. The UTunnel VPN service restart can be inferred from the displayed status.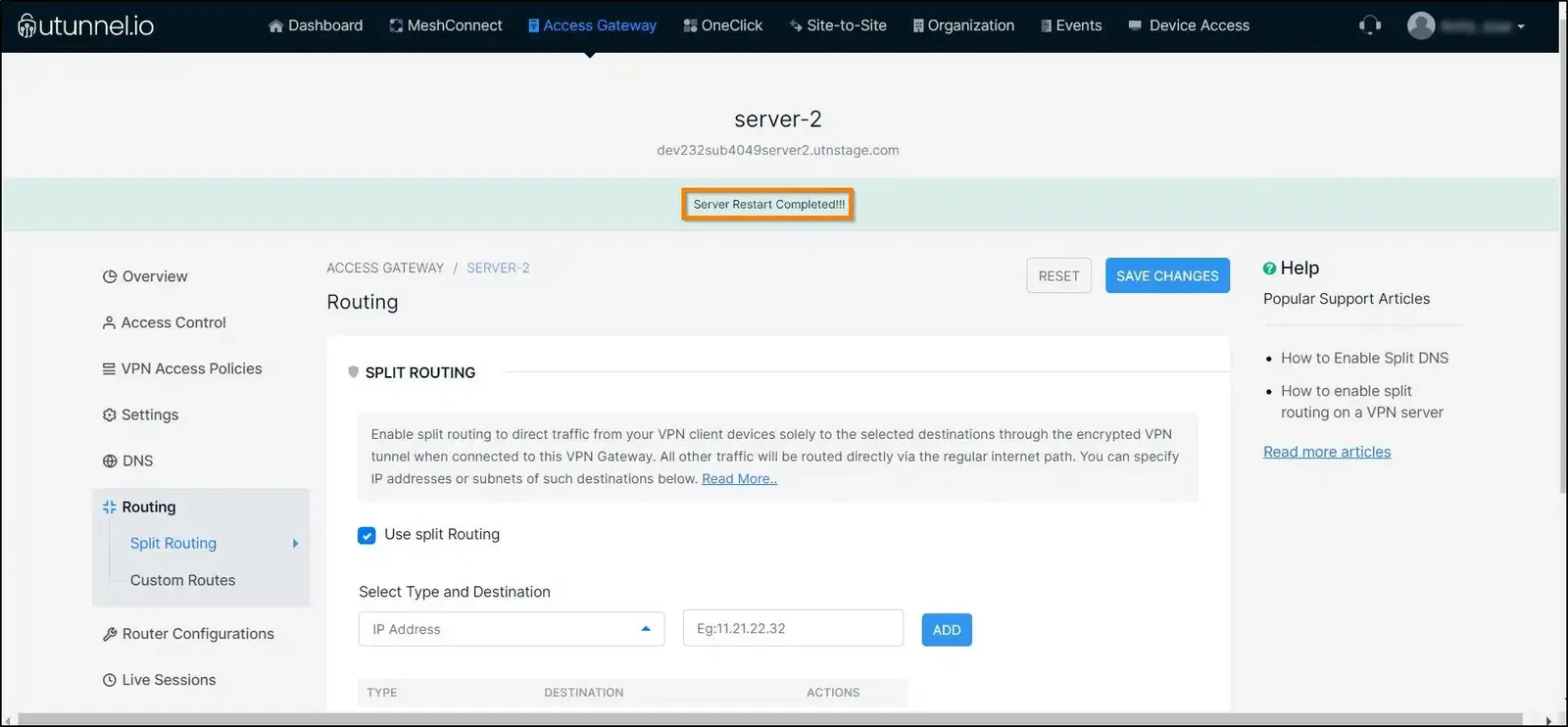 9. Once the server has been successfully restarted, you can confirm that split routing is enabled on your UTunnel VPN server.
Removing the routed IP Address
Navigate to your server listing page. Select the server for which you have enabled split routing. Scroll down to find the destination server assigned on your server. Click on the delete button to remove the IP address.