UTunnel app can be downloaded from www.utunnel.io. Once the app is downloaded and successfully installed, you can begin using the app and connect to UTunnel servers. This guide will help you to access different features of UTunnel app from your Android device.
1. Connecting UTunnel VPN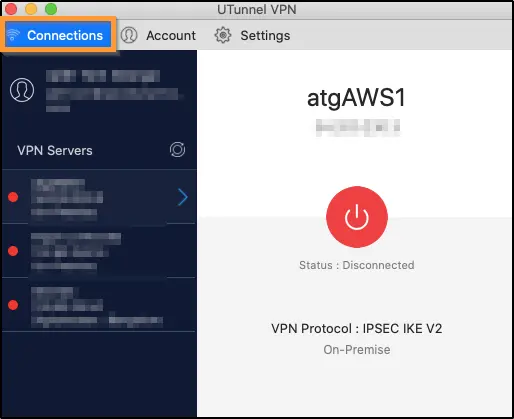 a. You will land on the Connections screen of the app.
b. Your name and username will be displayed on the left side of the app screen.
c. The UTunnel servers and its type will be listed on the left side of the app screen below the VPN Servers section. Click on the refresh button to refresh your server list.
d. You can select your preferred server from this screen.
e. Click the Start button at the right side of the Connection to connect the VPN. It also displays the IP address of the server and the VPN protocol selected to connect the server.
2. Account Information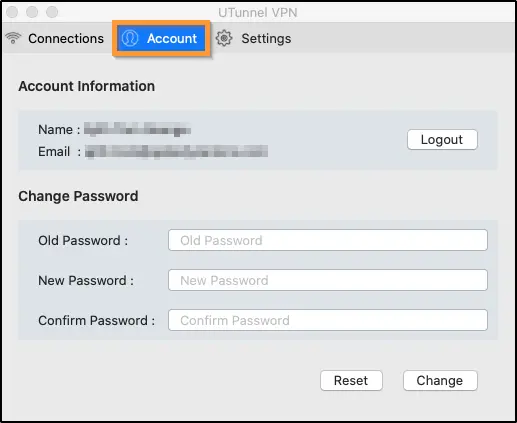 a. Account screen displays your Account Information.
b. This includes your Name and registered Email address.
c. You can logout of the app from this screen. Click on the Logout button to log out of the app.
d. If you want to change or reset your password, then this has the option to do that. Enter your Old Password and then enter New Password and re-enter the new password to confirm the password. Click on the Change or Reset button to effect the changes made.
3. Settings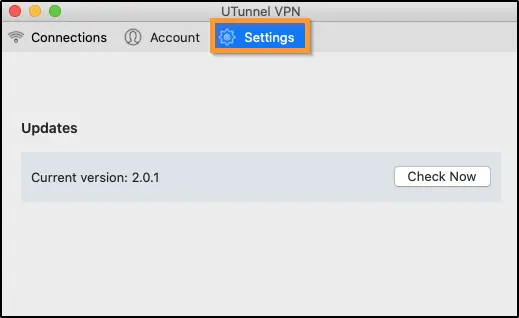 Settings tab displays the current version of UTunnel app. Click on the Check Now option check for new op to update the app.