UTunnel allows setting up Single Sign-On authentication on your Organization with Identity Providers like Okta, Google Workspace, Azure AD, and OneLogin. If you have enabled SSO for your organization account, but now want to deactivate SSO on your UTunnel organization and revert back to authentication using UTunnel credentials, please follow the instructions below:
1. Log in to your organization account and navigate to the Organization tab.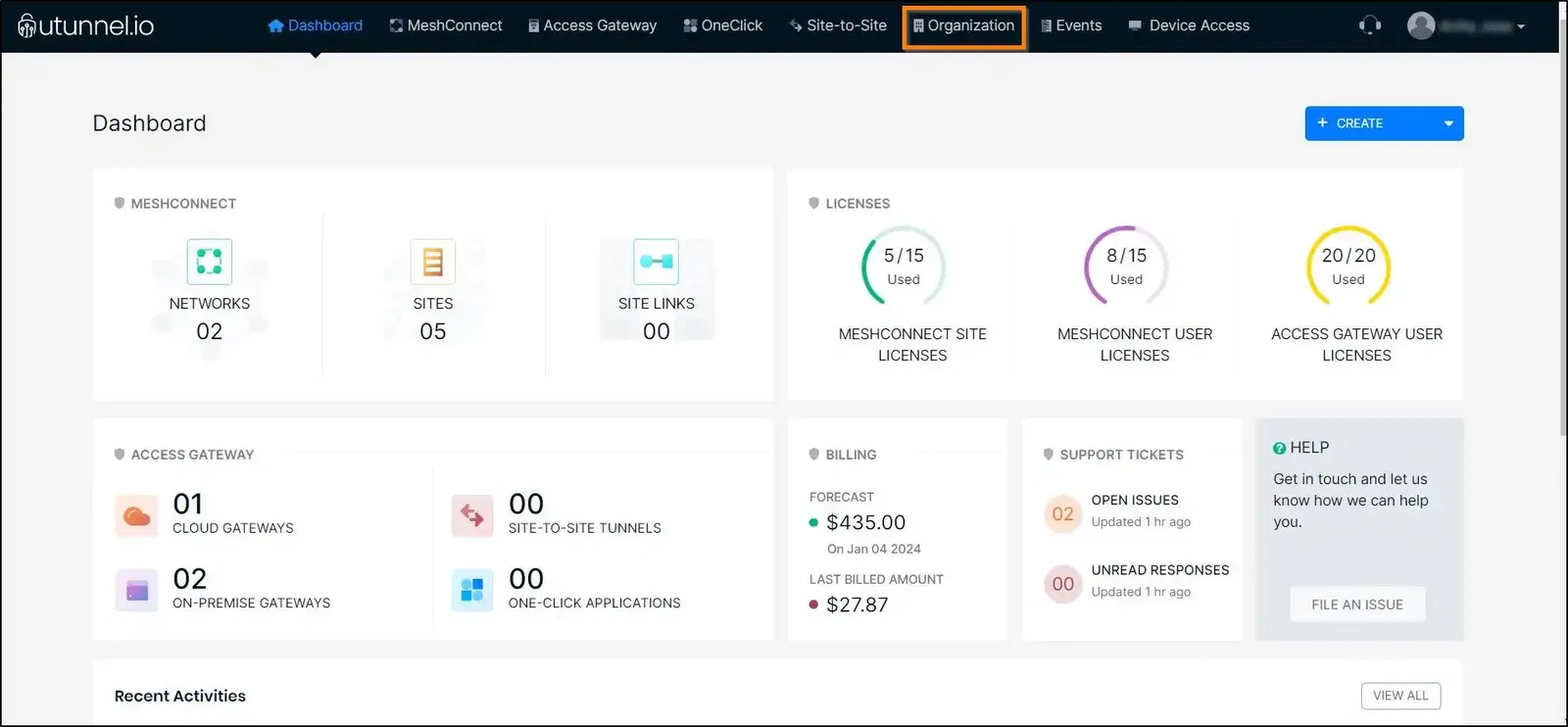 2. Click on the Single Sign-On option from the left pane.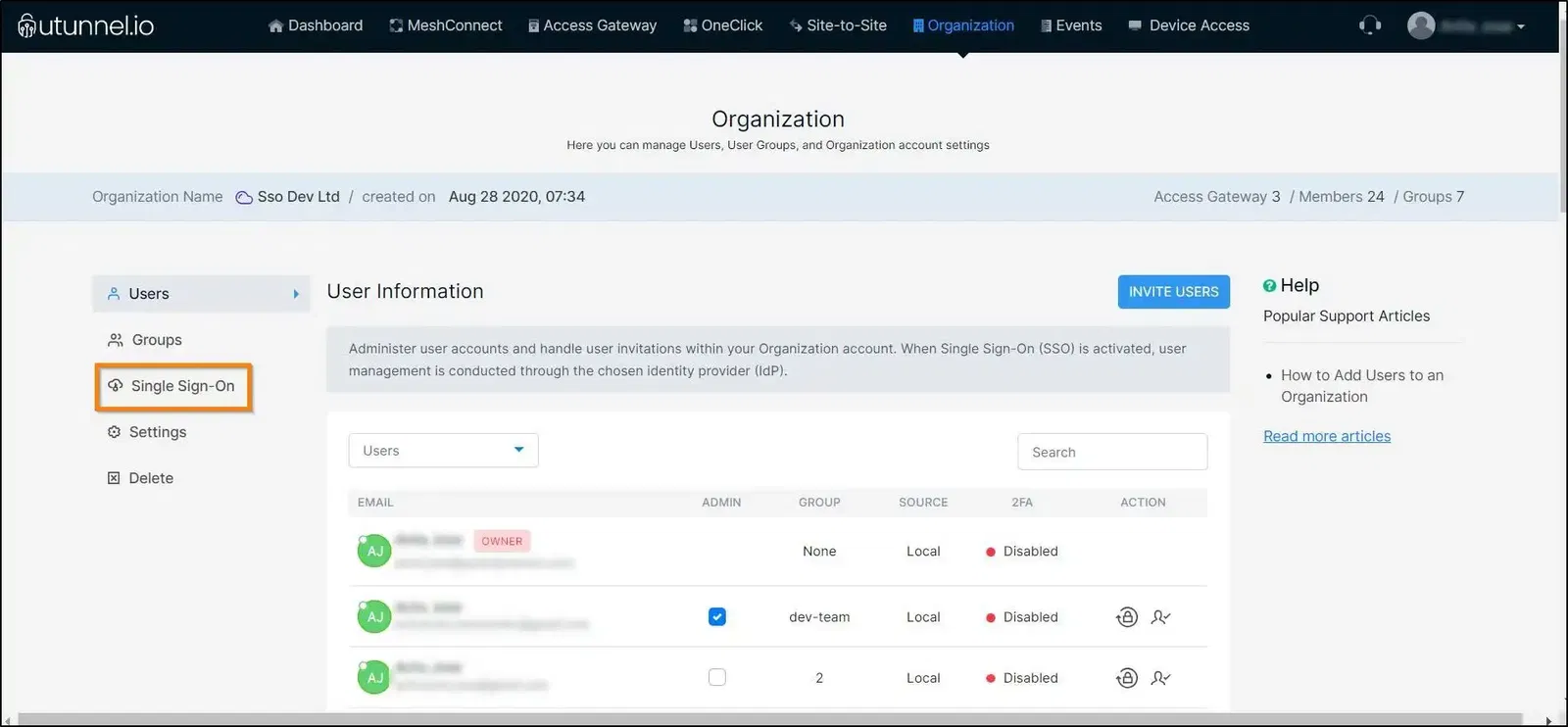 3. From the Single Sign-On submenu, click on the identity provider with which you have set up Single Sign-On authentication. To disable SSO, uncheck the Enable "Provider Name" option for the respective identity provider and click on the Save Changes button.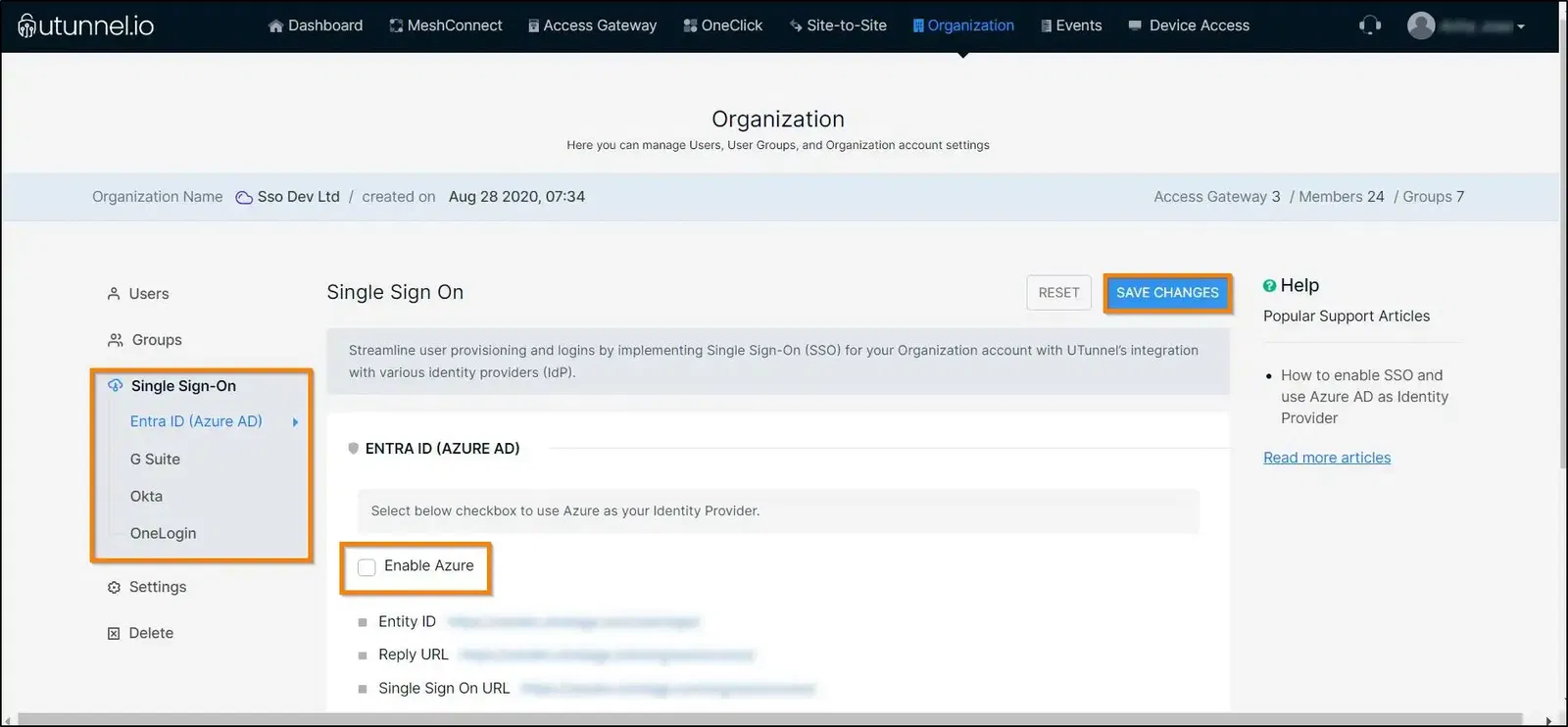 4. Once you disable SSO, you will get automatically logged out of your organization account. To re-login, you have to reset your password by clicking on the Forgot Password button.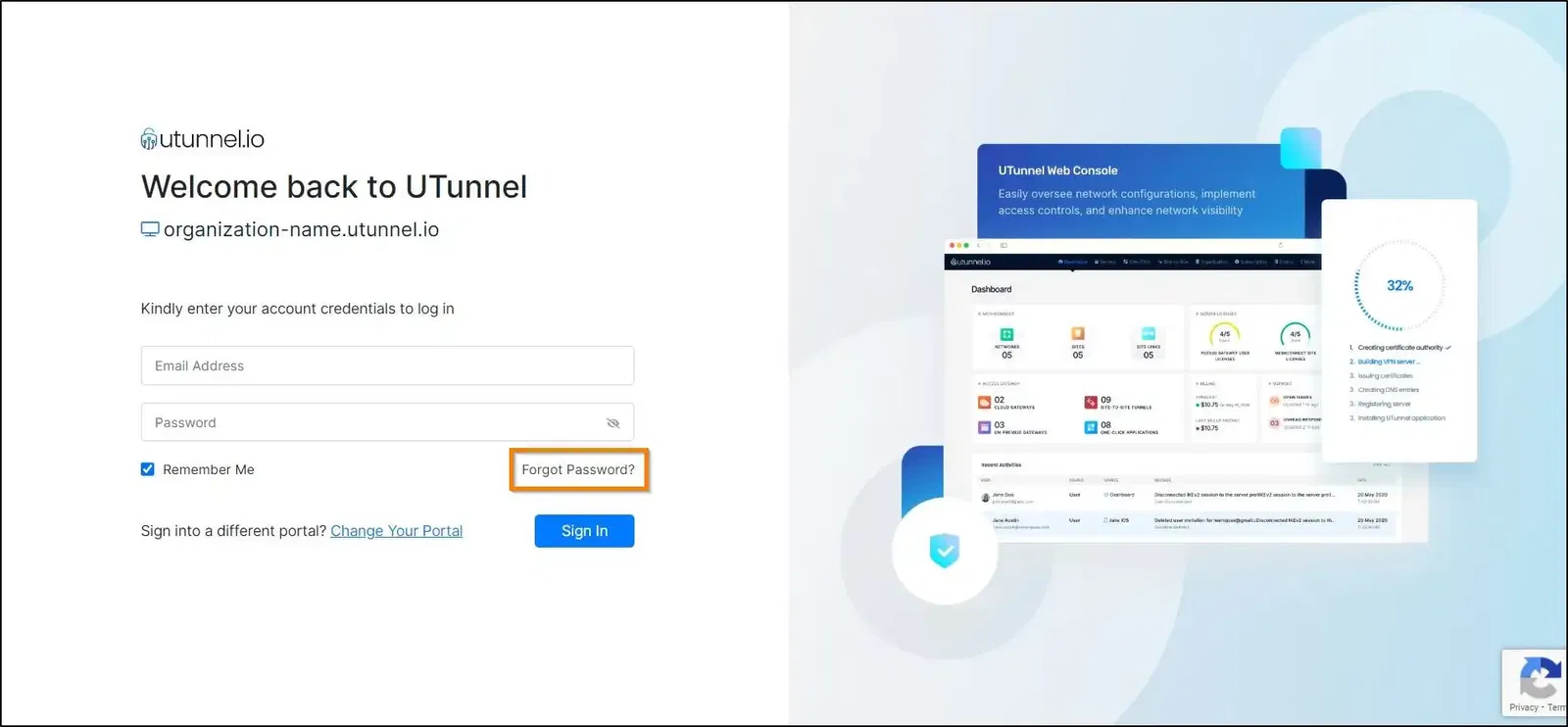 5. An email will be sent to your registered email ID to assist you with the password reset. Once you reset the password, you can log in to your Non-SSO organization account with your email ID and the new password.