In the UTunnel web console, manual OpenVPN connections are disabled by default. Enabling this option lets you download OpenVPN configuration files and connect to UTunnel VPN servers on your devices using the native OpenVPN client apps.
You can enable manual OpenVPN connections by following the instructions given below:
1. Log into the UTunnel web console and navigate to the Server tab.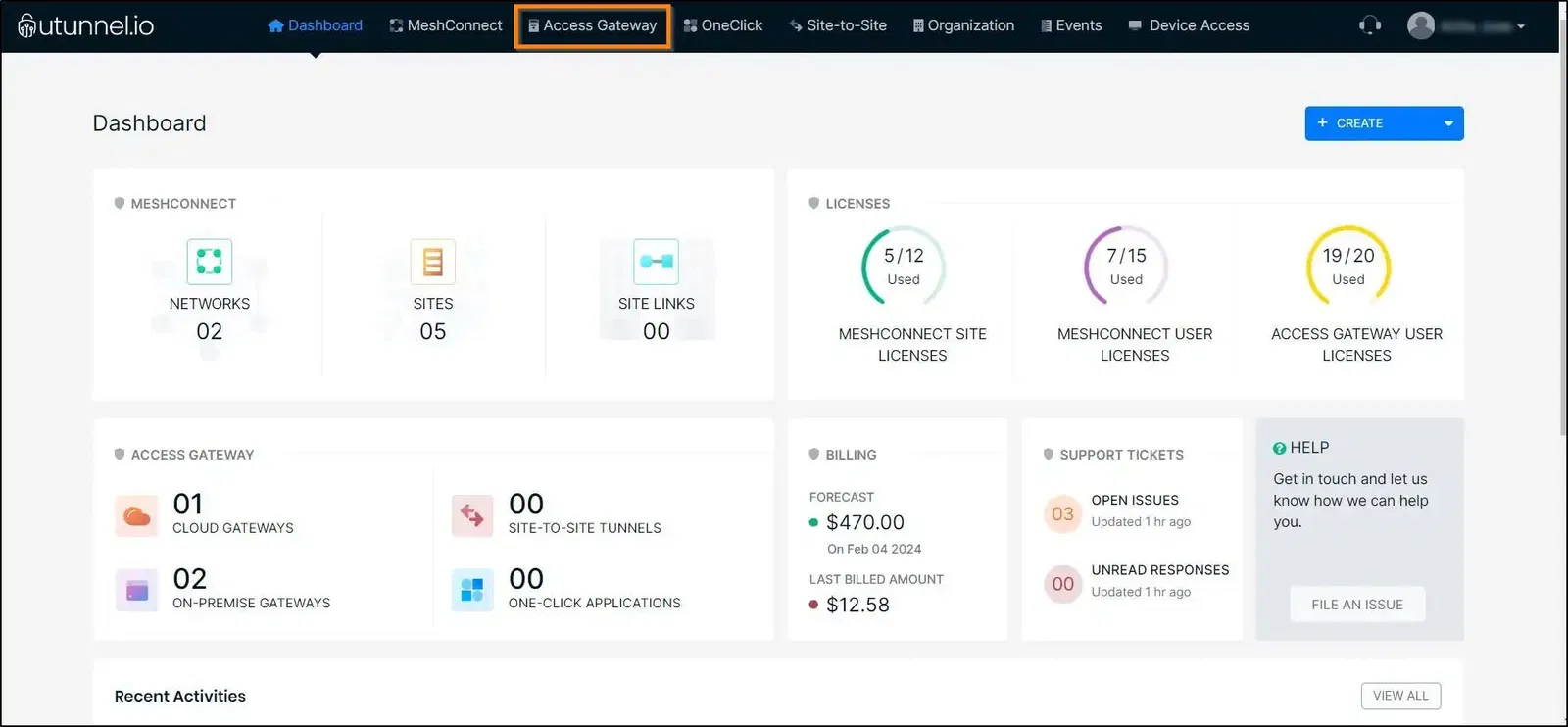 2. Click on the server you want to configure.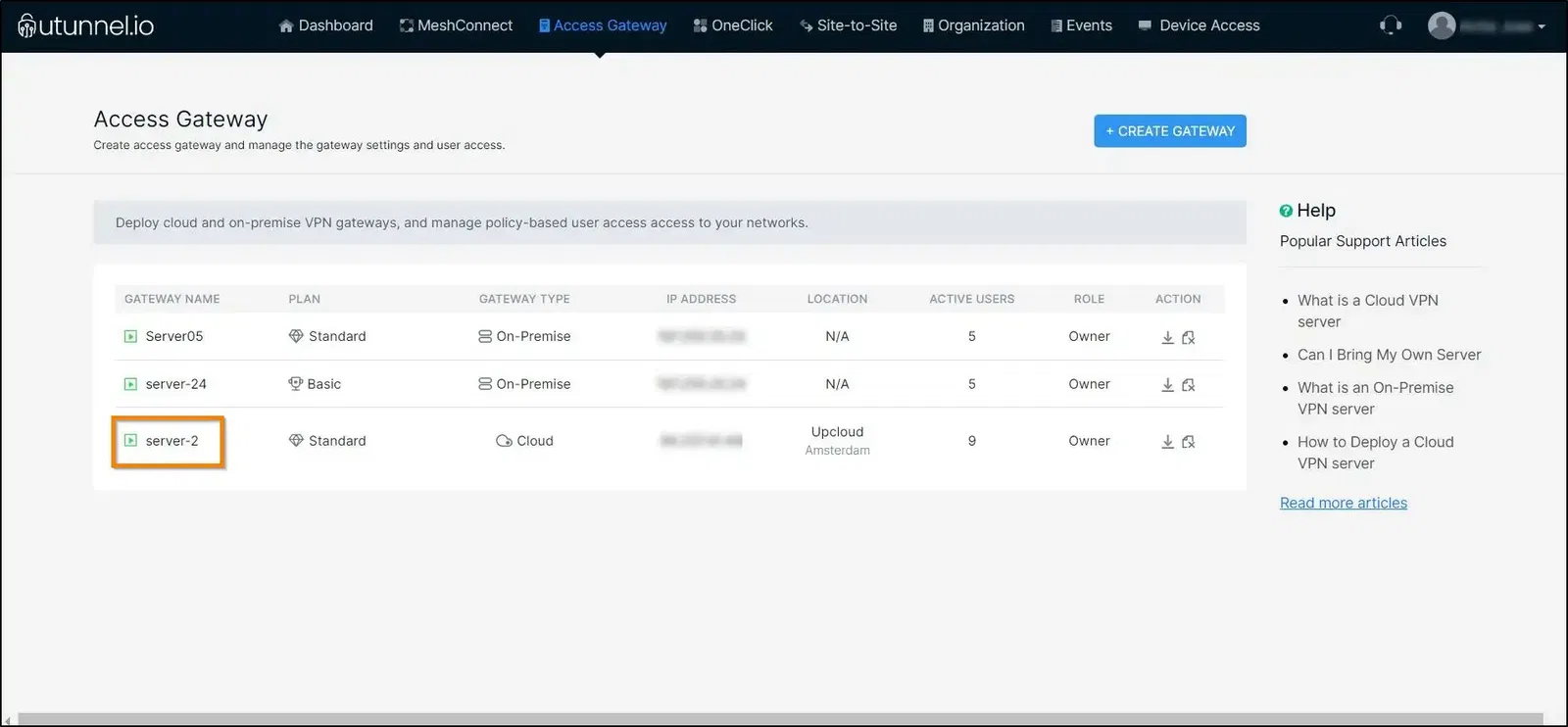 3. Navigate to the Settings tab.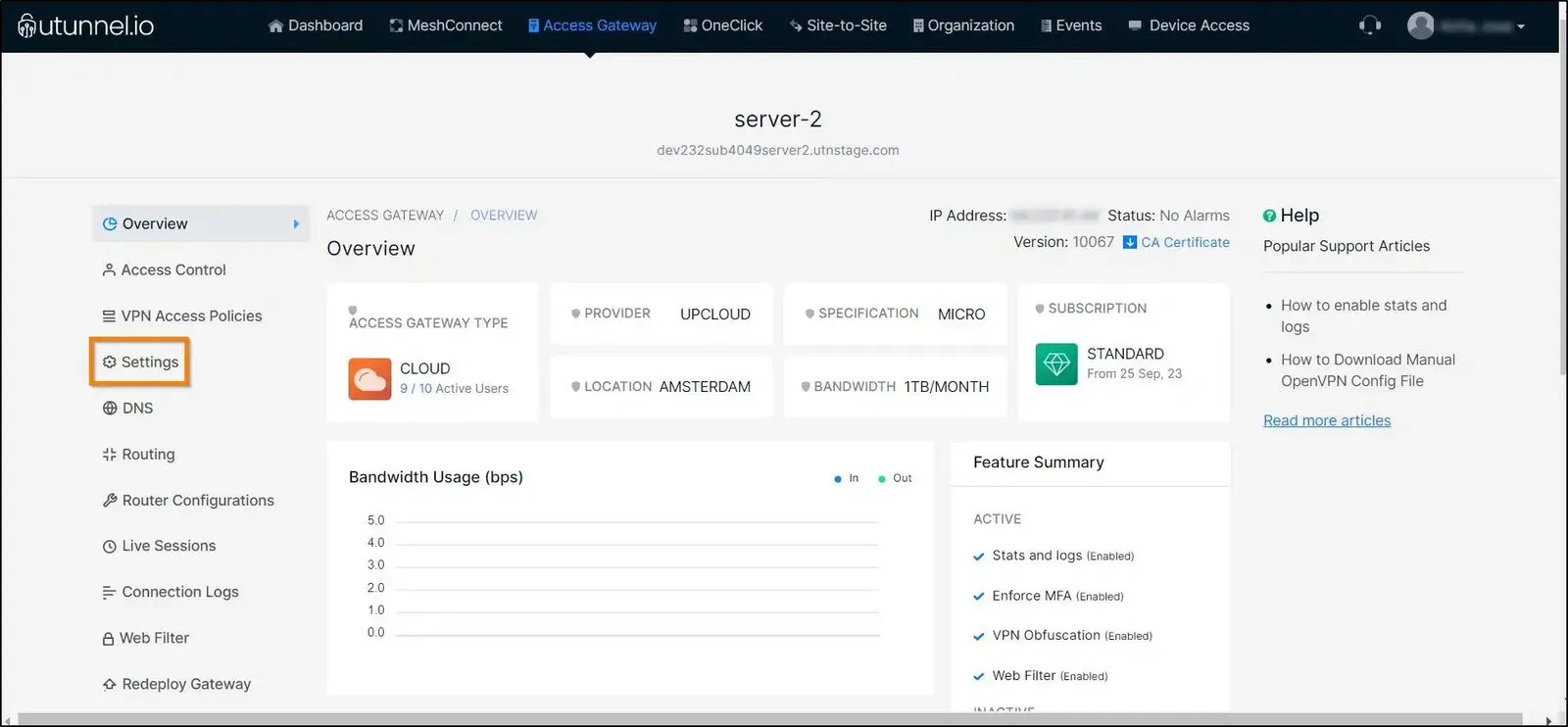 4. In the Settings tab, check the option "Allow to download OpenVPN configuration file" and set the Renewal interval for OVPN manual certificate as per your specific requirement. By default, the internal is set to 30 days, but you can increase the interval up to 180 days. Click on Save Changes.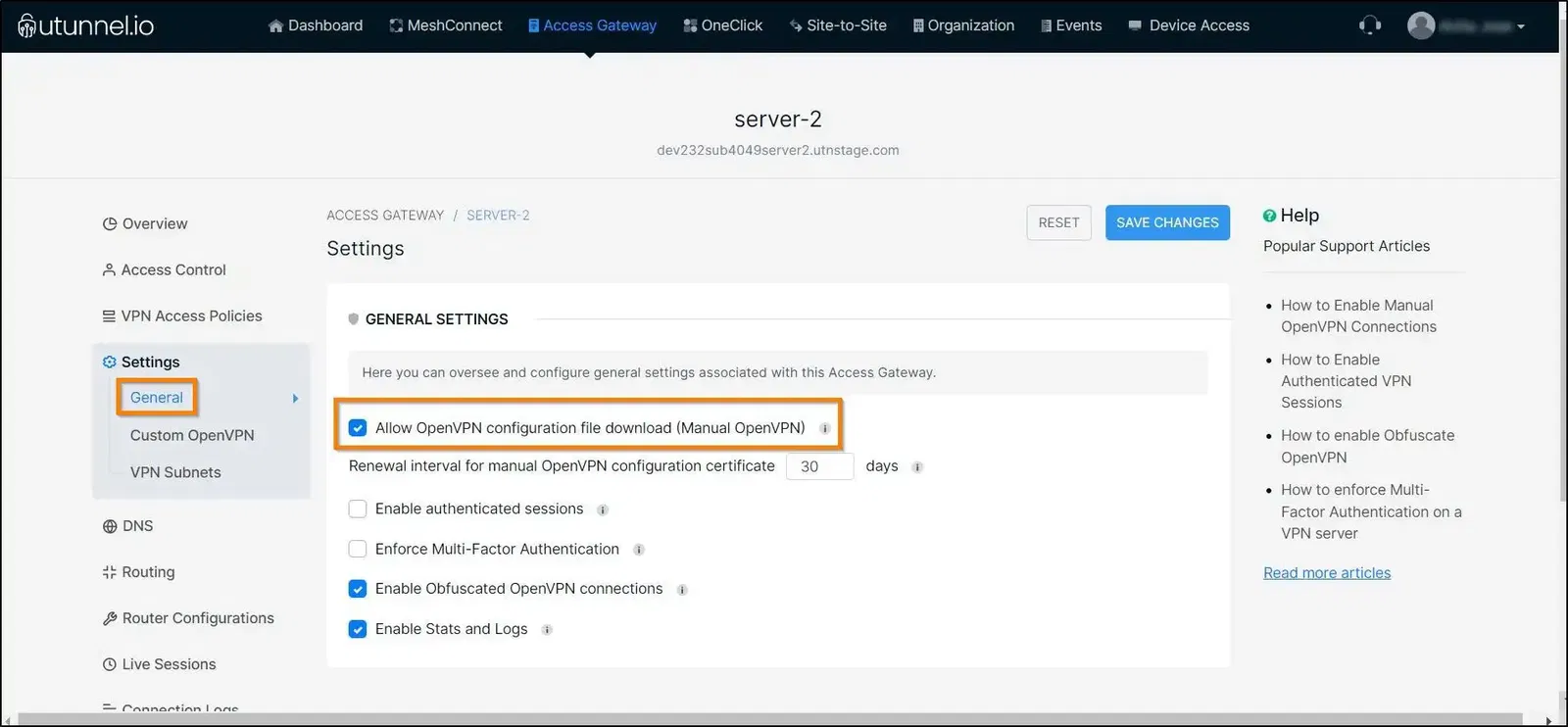 This UTunnel server will now allow manual OpenVPN connections, and you can download the manual OpenVPN configuration file to connect to this server.