Follow this guide to install UTunnel VPN application on your macOS device.
1. Access the Apps tab to download the set up to install UTunnel on your macOS device from the UTunnel website.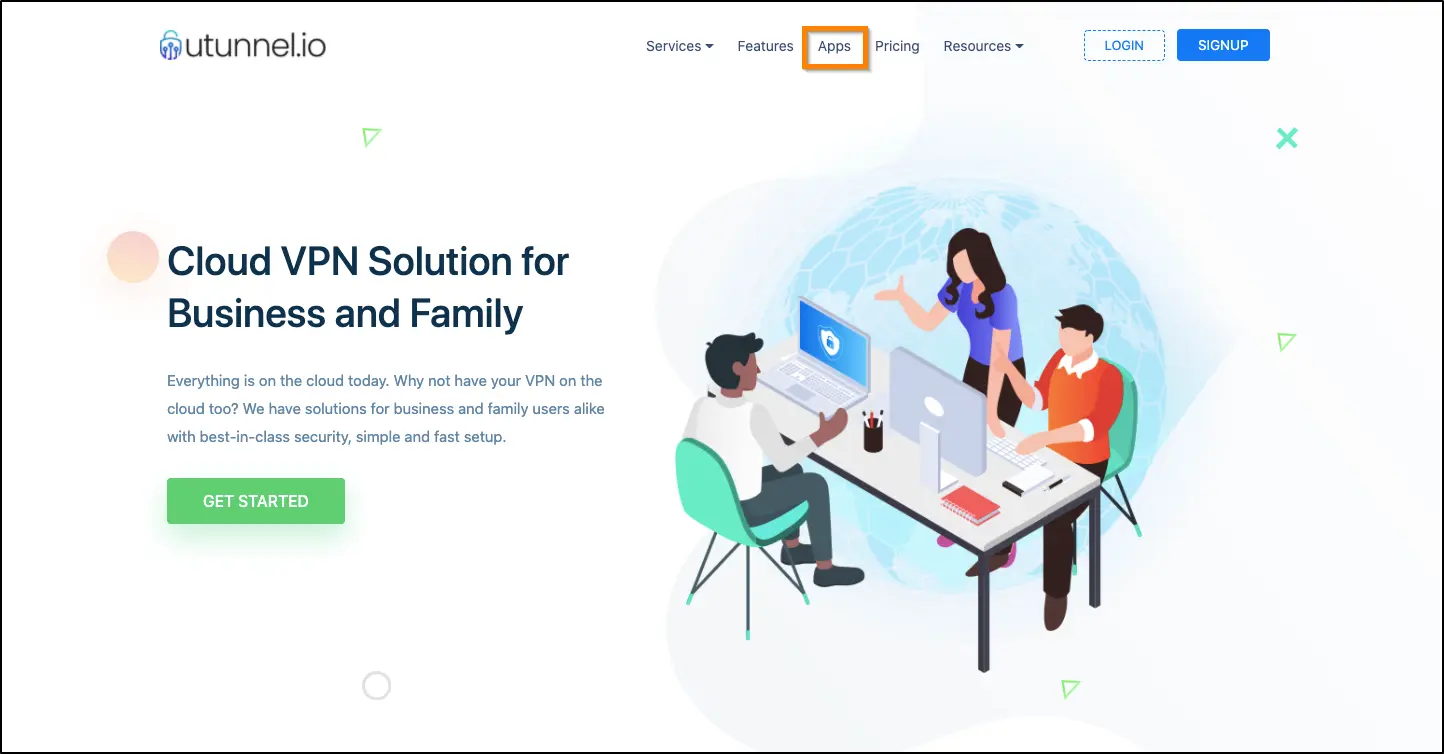 2. Scroll down and find the click macOS icon to download the UTunnel VPN app as shown below. Click Allow button to begin the download.
3. The downloaded set up can be accessed from the Downloads folder.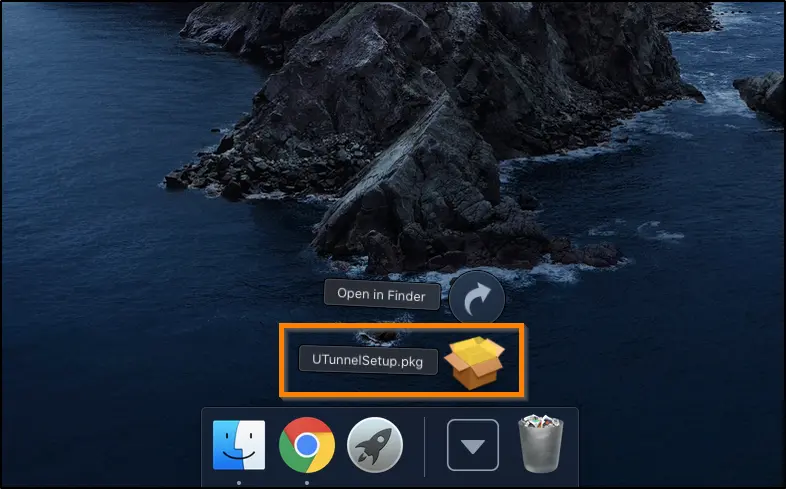 4. Click on the UTunnel Setup. A new window pops up confirming your permission to install the UTunnelMac Installer. Click Continue to proceed.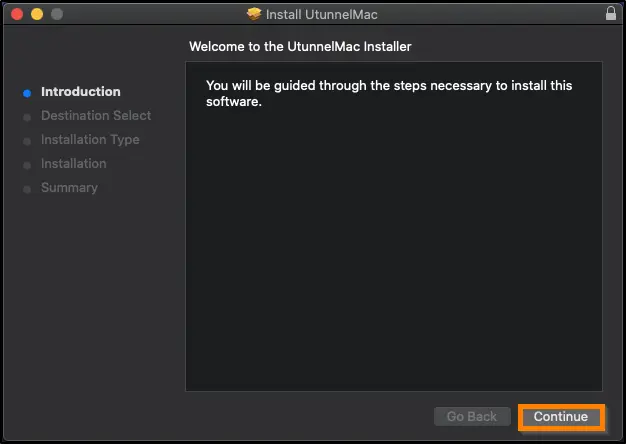 5. Select the destination where you want to install the set up and click Continue.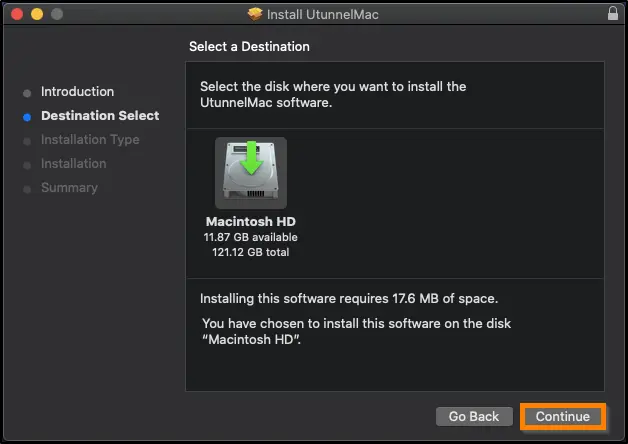 6. Click the Install button to continue the installation.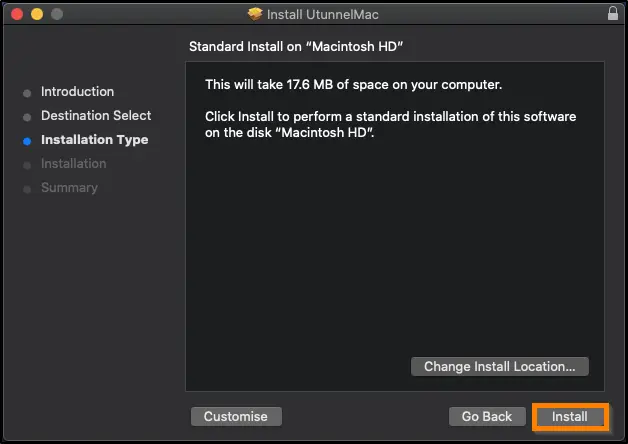 7. When prompted, enter your username and password to install the software.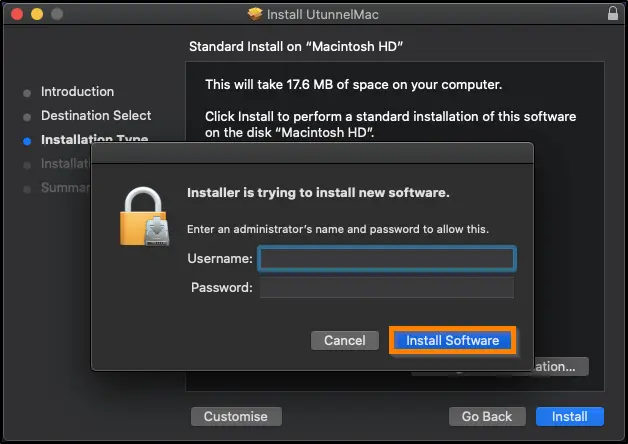 8. Once the installation is complete, you will get a confirmation message. Click Close to close the window.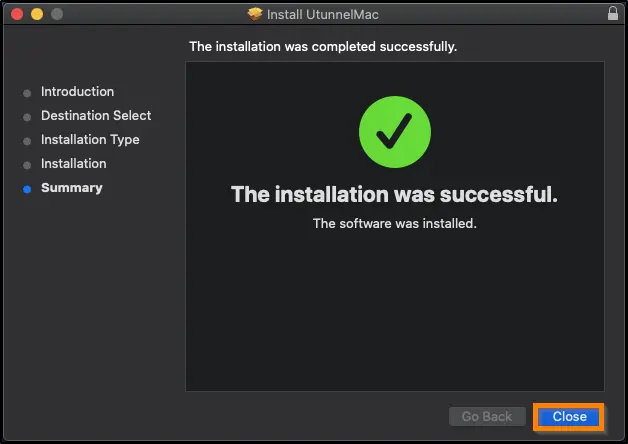 9. A new pop-up message asking your confirmation to keep the file or move it to the bin. Click Keep to proceed.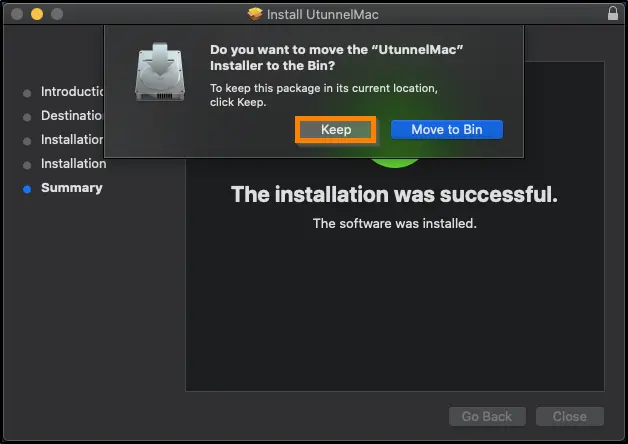 10. Access the Applications folder and click UTunnel application to launch it.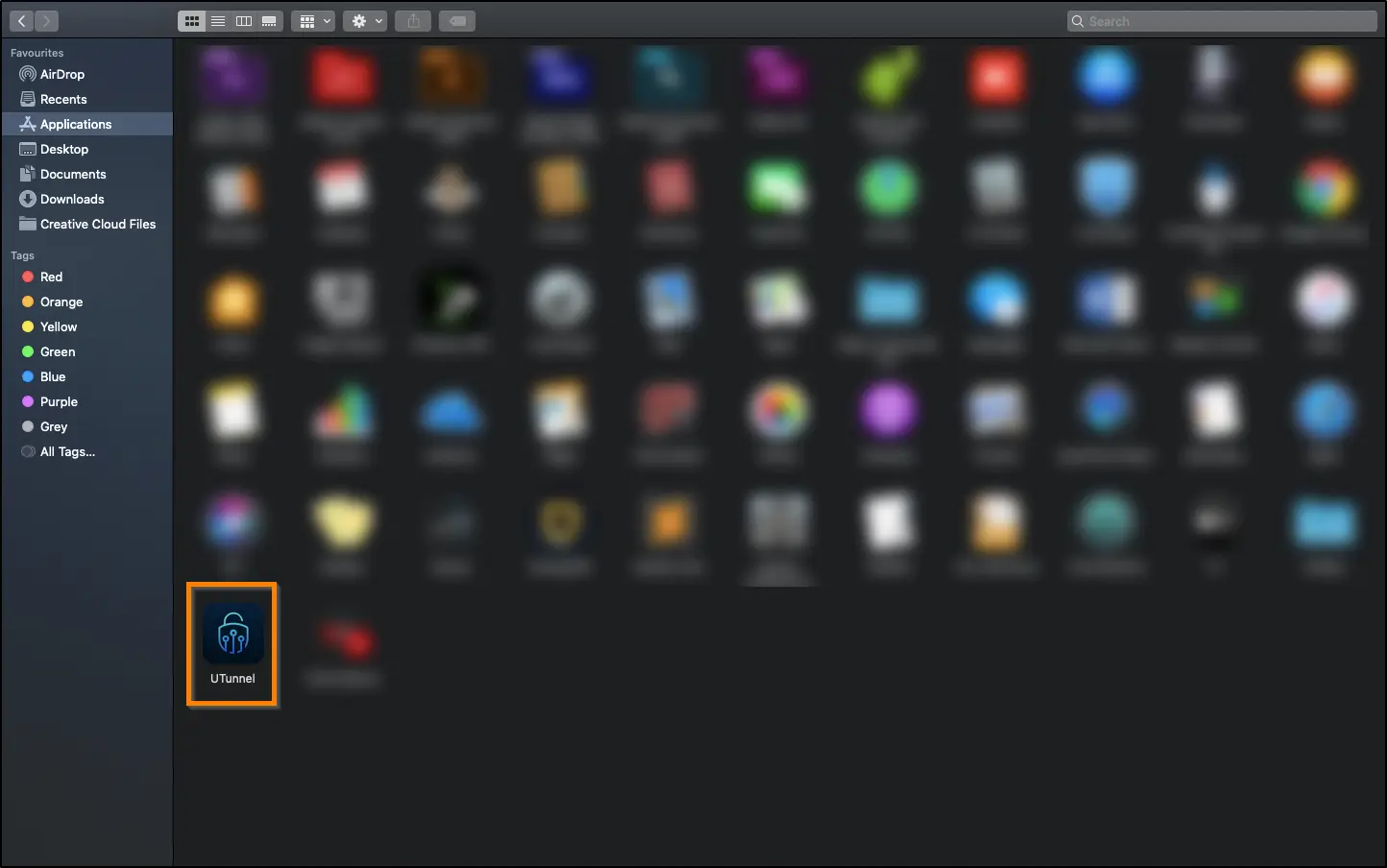 11. Once the app launches, enter your UTunnel username and password to continue using the app.