UTunnel issues monthly invoices containing billing details against the user's subscription plan. Please note that only Organization or Server Owners can access and view invoices from the UTunnel dashboard.
This guide discusses how to access your invoices from your UTunnel web dashboard.
1. Click on the login button on the UTunnel homepage to log in with your UTunnel username and password.

2. You will land on the Dashboard screen. Click on the Account option.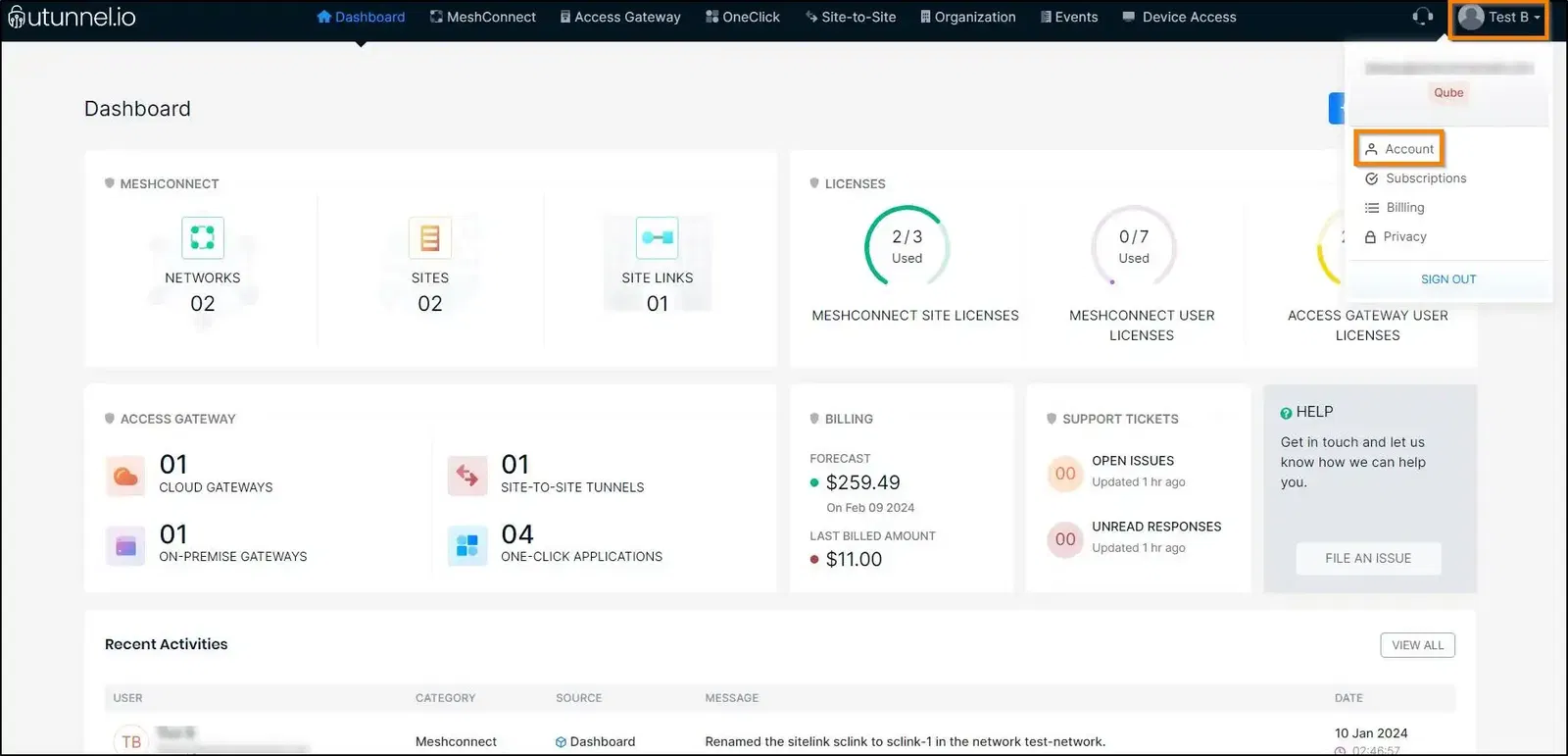 3. Click on the Invoices tab and you can view the invoices list. You can click on the invoice number to view and download the detailed invoice.