You can view your invoice from UTunnel's web interface. Follow the below steps to access your invoice:
1. Access UTunnel website and click on the login button to login with your UTunnel username and password.

2. You will land on the Dashboard screen. Click on the Profile tab.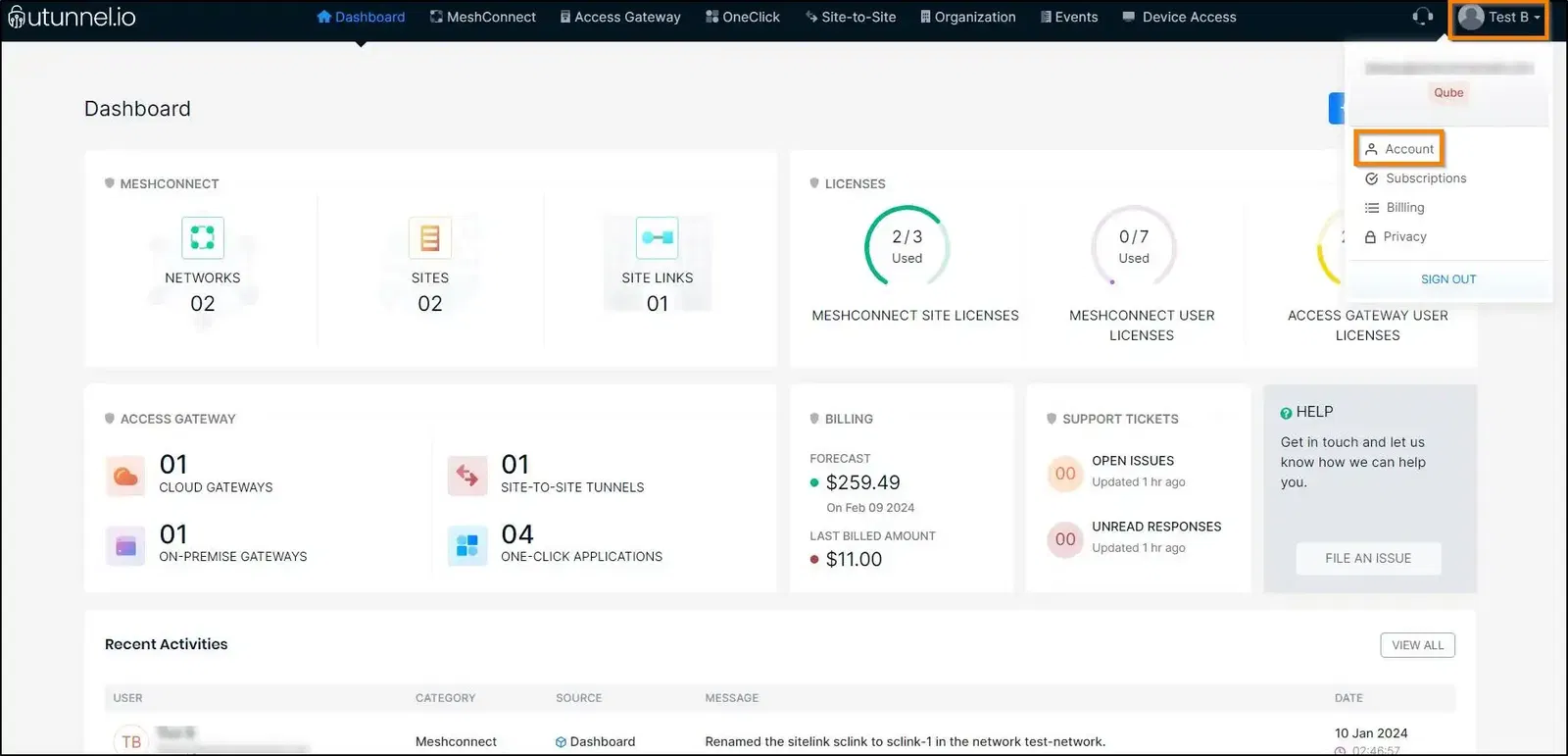 3. Click on the Invoices tab and you can view the invoices list.