Network administrators can monitor VPN connection logs on the UTunnel servers from the web dashboard. The user and device names are listed in the logs together with the history of connections to the VPN server. To view connection logs, first, you need to enable the Server Stats and Logs feature on your VPN server.
This guide describes how to view VPN connection logs on your UTunnel VPN server.
1. Log in to your UTunnel account and navigate to the Server tab.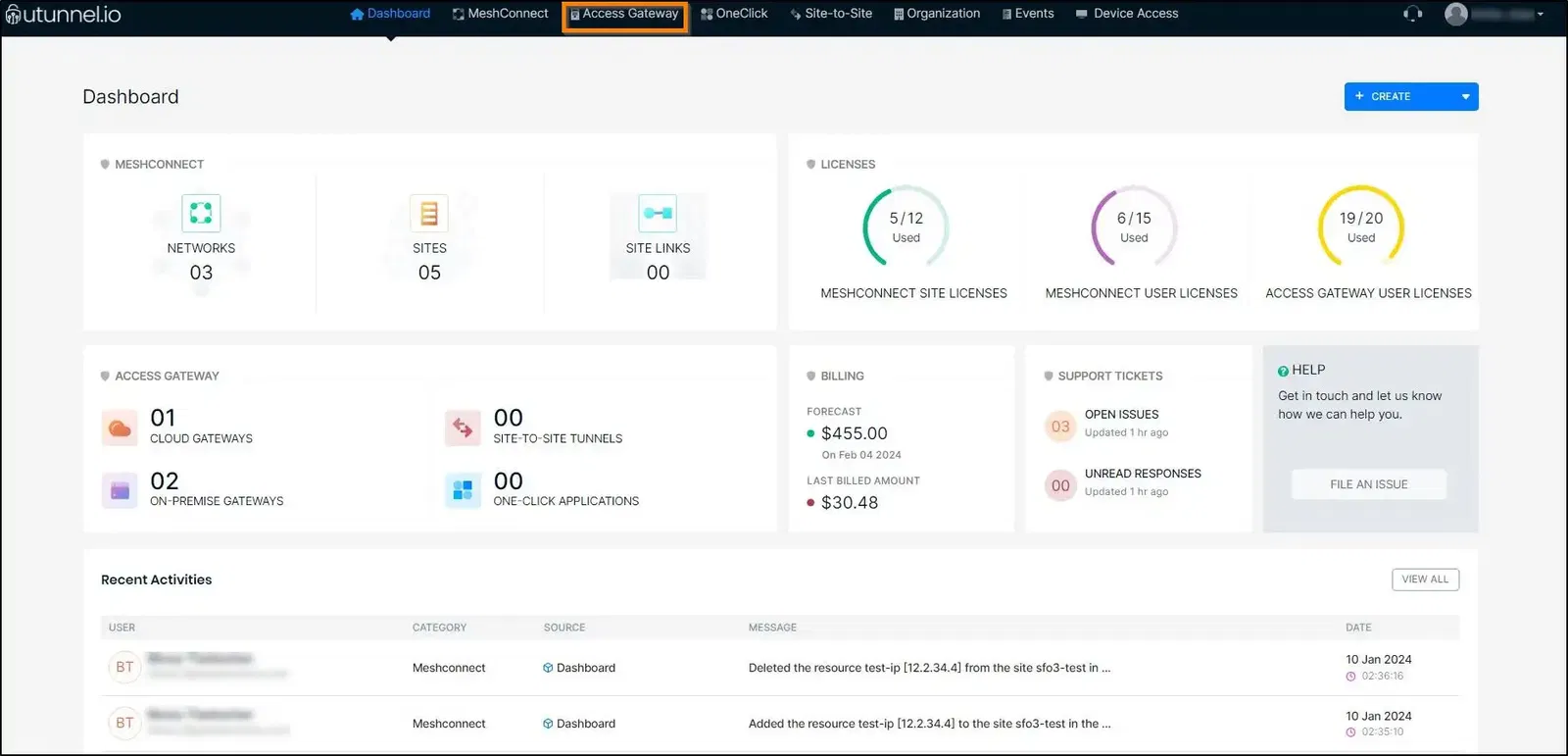 2. Click on the server for which you want to view the VPN connection logs.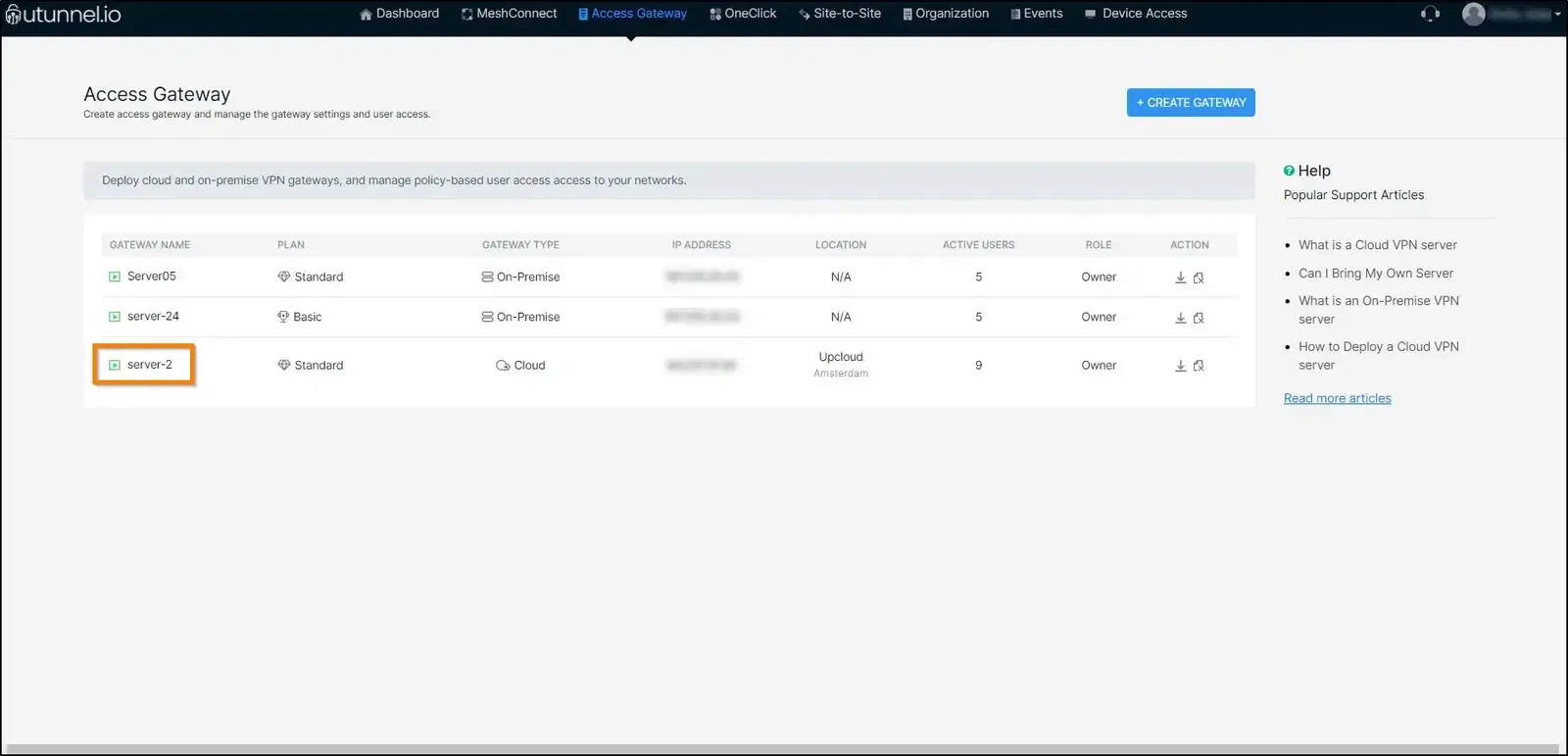 3. Navigate to the Connection Logs option in the side menu.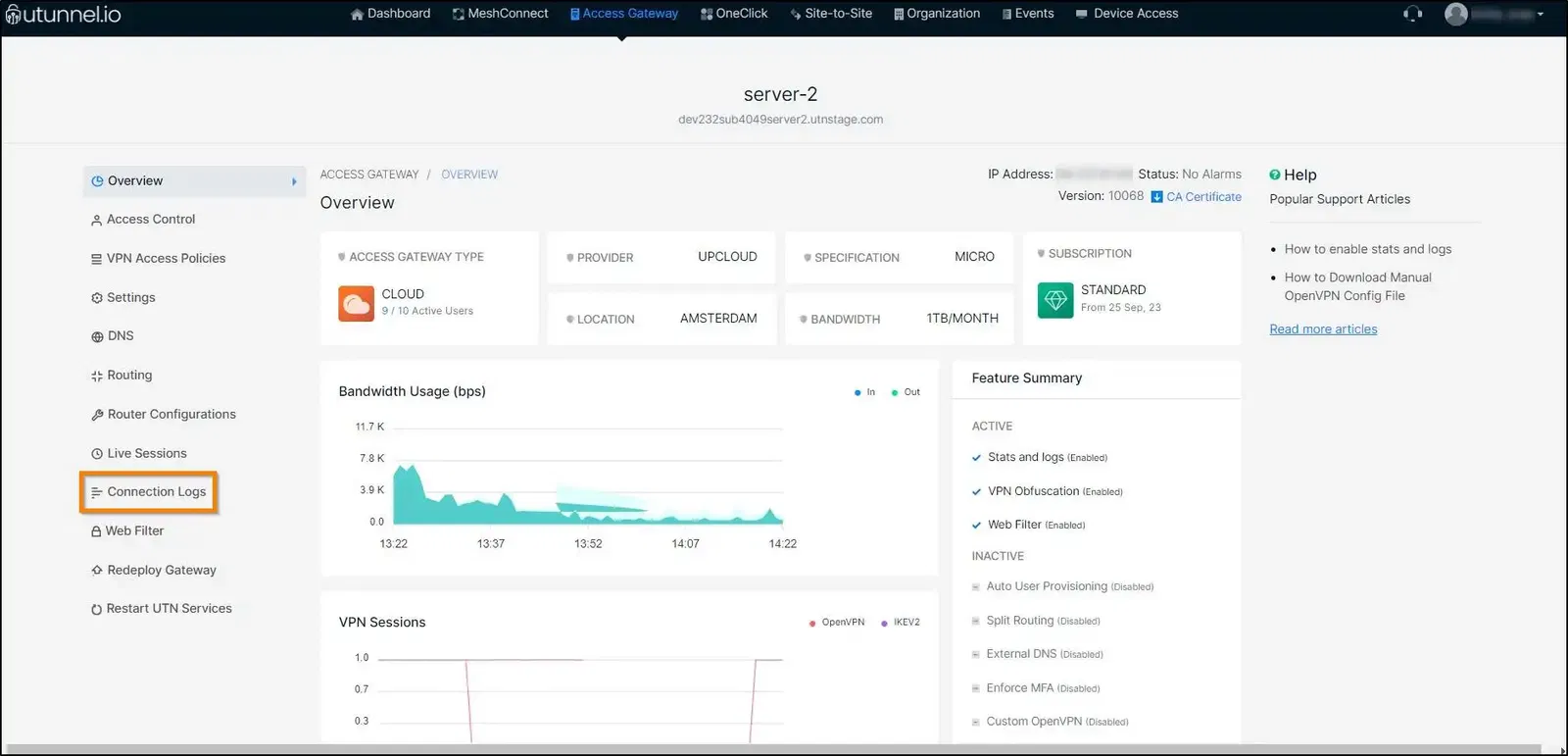 4. Here you can see the list of VPN connections made to the server. The Connection Logs can also be filtered based on the user or time period.