You can cancel your UTunnel subscription anytime you wish. Here is how to cancel a UTunnel VPN subscription.
1. Visit our website and click LOGIN button at the top right to sign in with your UTunnel login credentials.

2. You will reach the UTunnel Dashboard window. Click on the Subscription tab.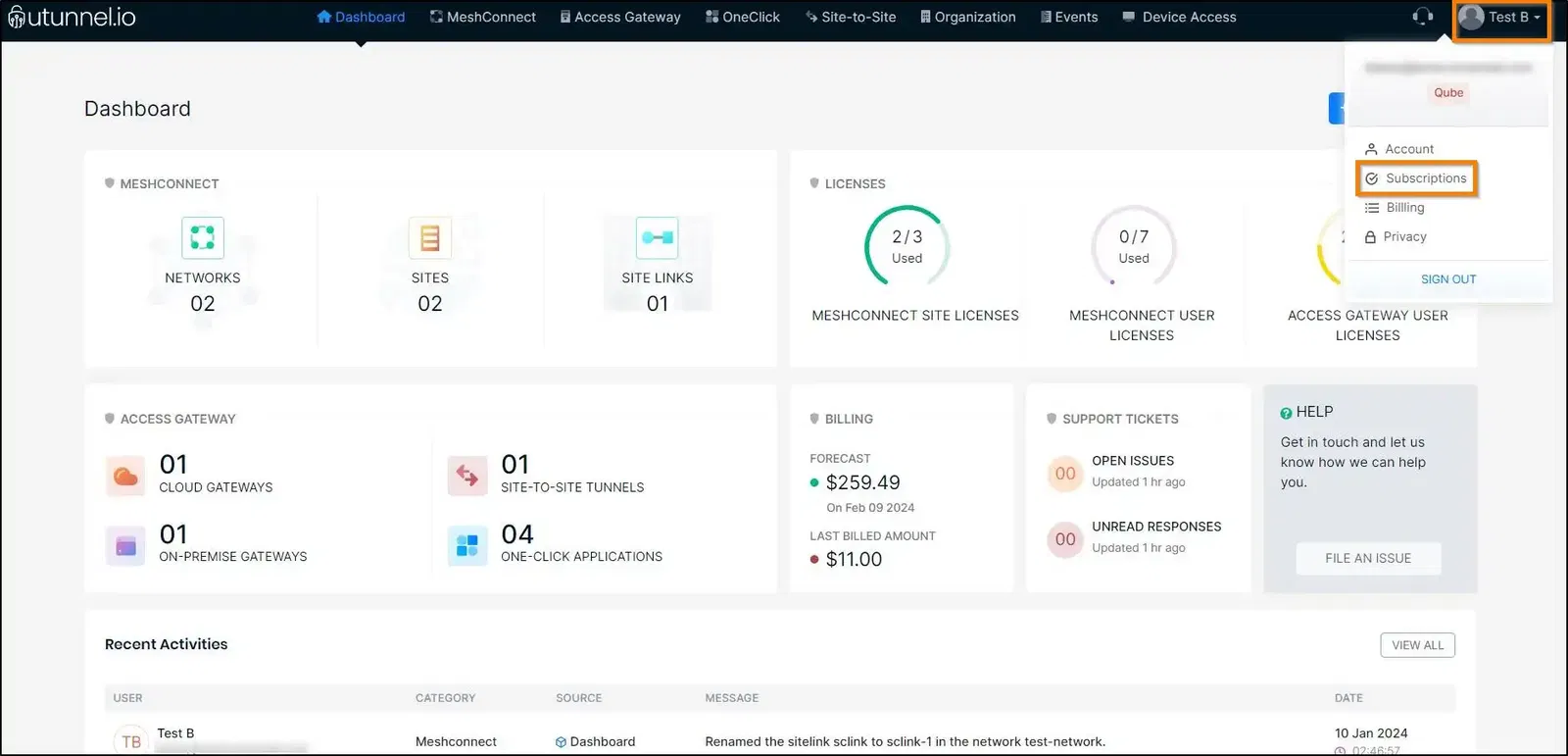 3. Select the server you want to delete. You can find the delete icon at the right end of the server.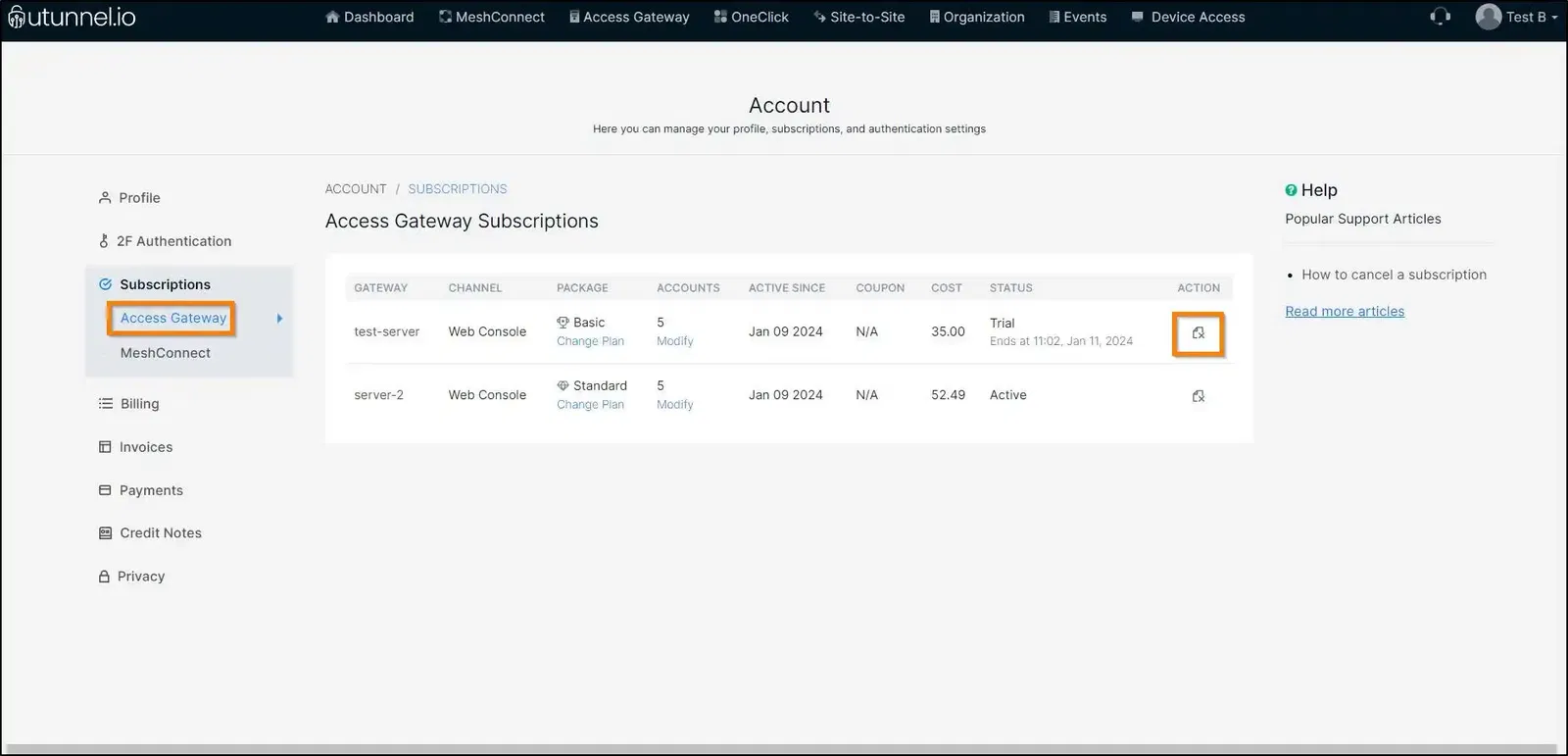 4. Once you click on the delete icon, a new window pops up. Type your server name in the given field and click on the SUBMIT button.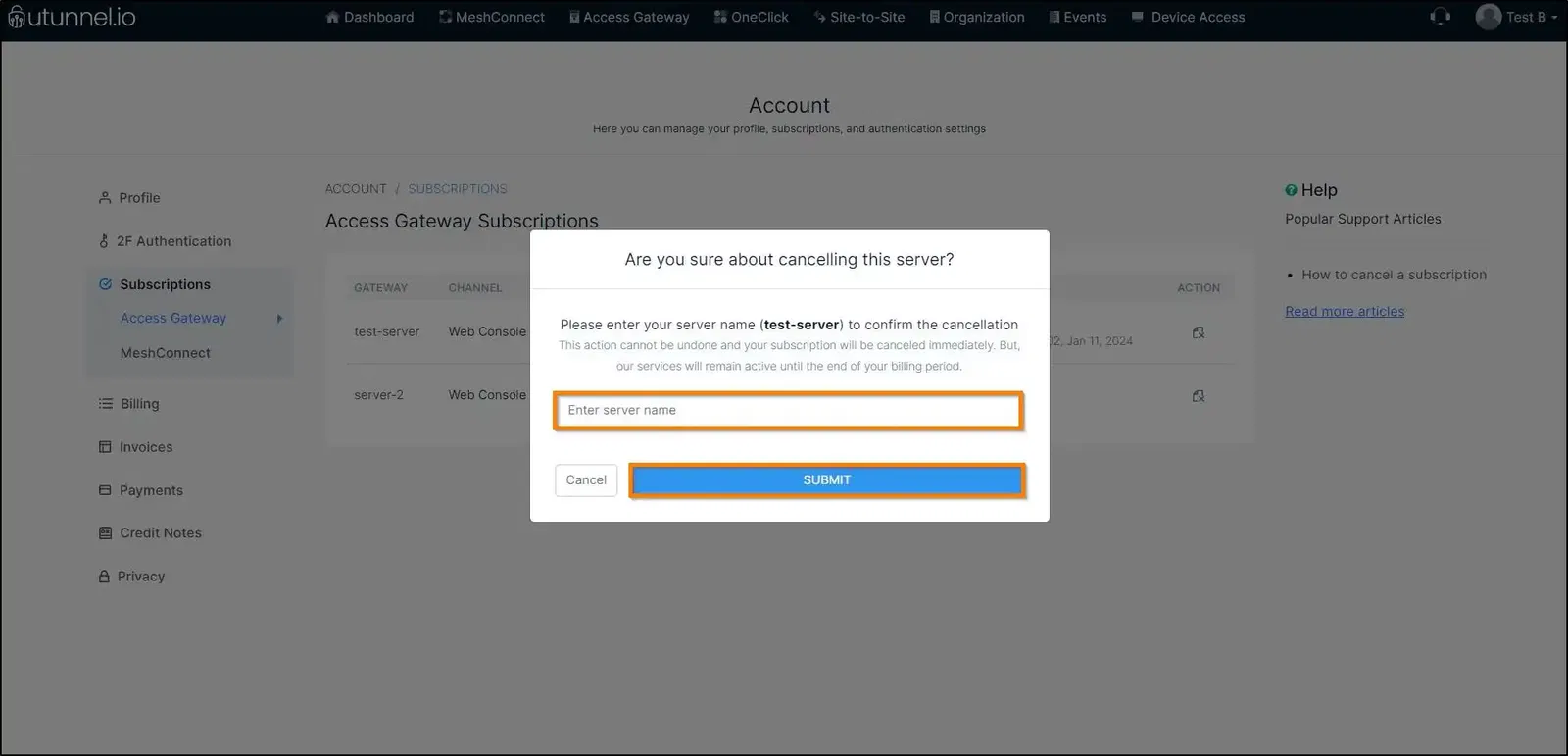 5. This will schedule to cancel your UTunnel subscription at the end of current billing period.