UTunnel allows its users to cancel their subscriptions at any time and users can do the same from the UTunnel web console. After you cancel a subscription, VPN services will still be available for use till the end of the current billing cycle. Please note that only the server/organization owners can cancel the UTunnel subscription.
This guide describes how to cancel a UTunnel service subscription from the UTunnel web console with step-by-step instructions.
1. Log in to your UTunnel Personal/Organization account and navigate to the Subscription tab from the header.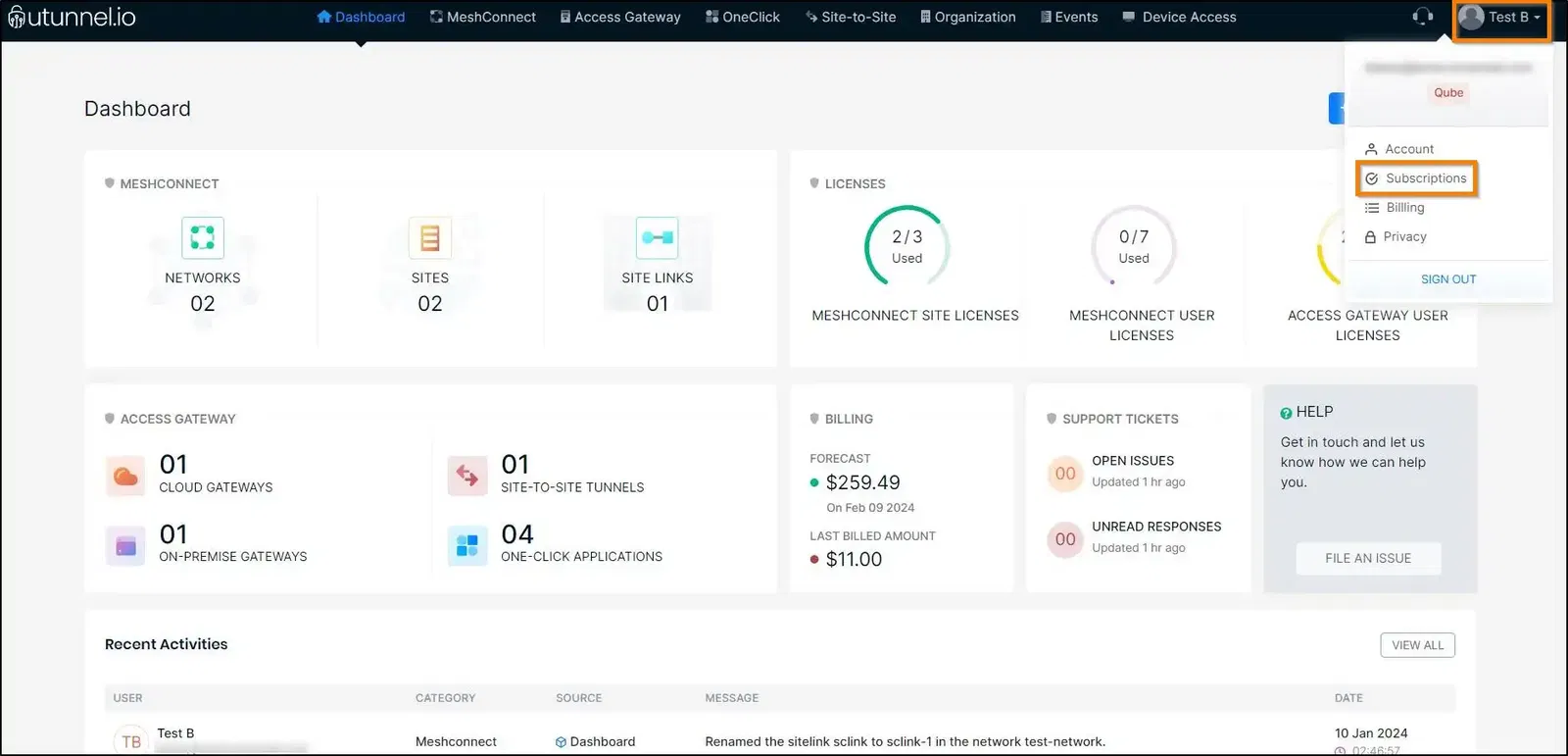 2. Select the VPN server you want to delete and click on the bin icon against the respective server.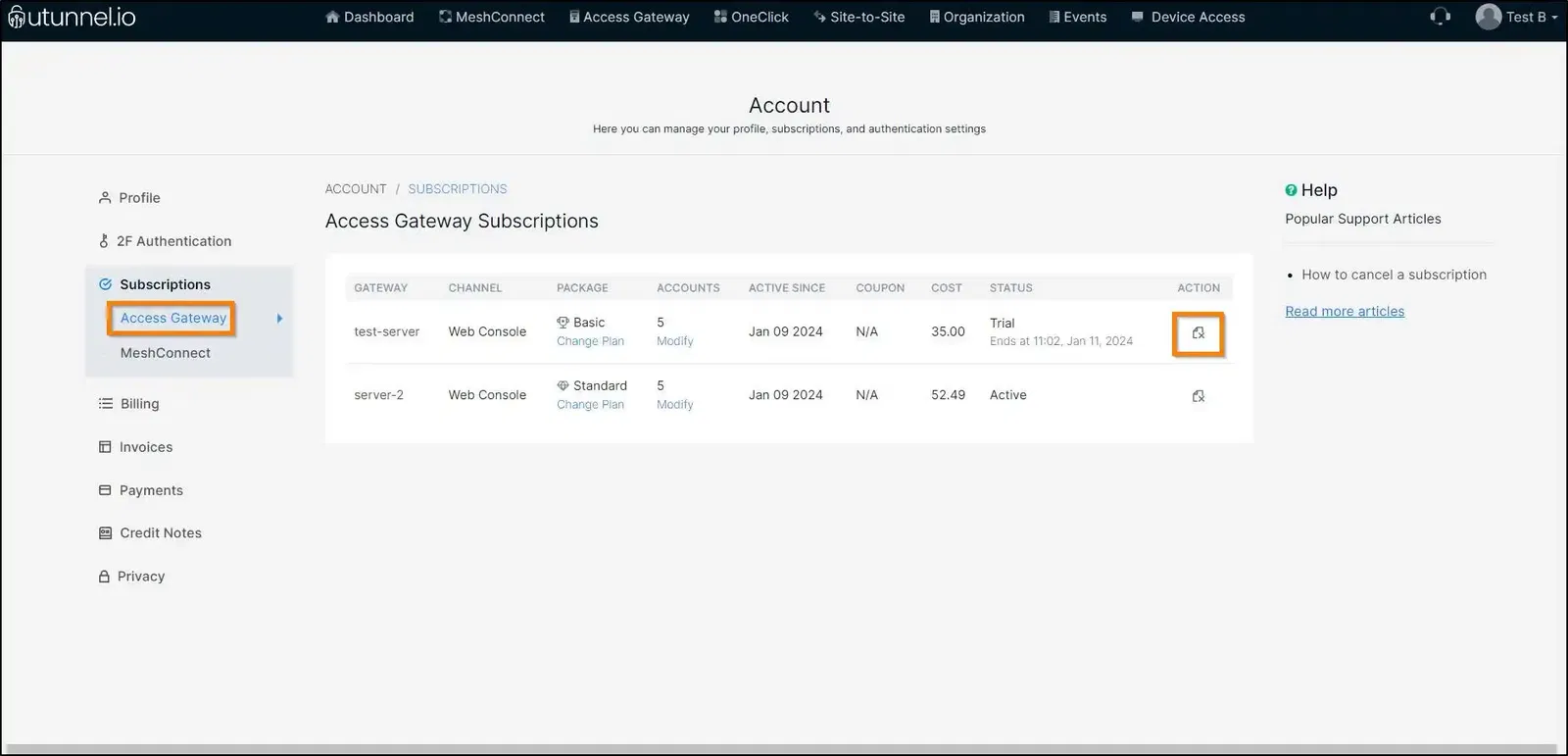 3. A cancellation confirmation pop-up would get displayed where you have to enter the name of the VPN server you want to delete in the name field and click on the SUBMIT button.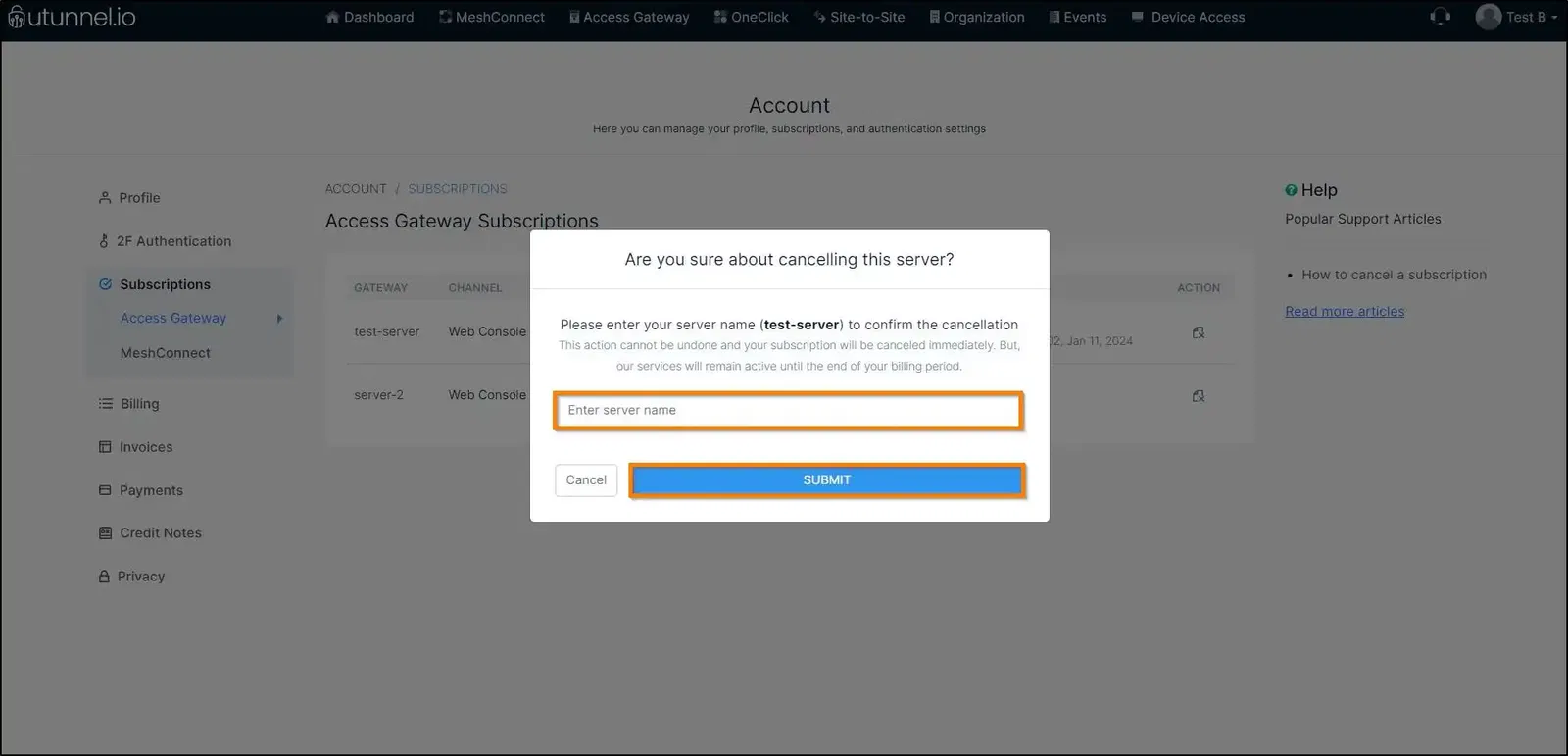 And you have now successfully canceled the UTunnel service subscription. However, you still have until the next billing cycle to use the VPN services; after that, the servers will be deleted.